The quaint town of Grahamstown in the Eastern Cape is filled with beautiful old buildings, history, students, and plenty of things to do.
Here are ten things to do in and around Grahamstown the next time you visit.
1. The National Arts Festival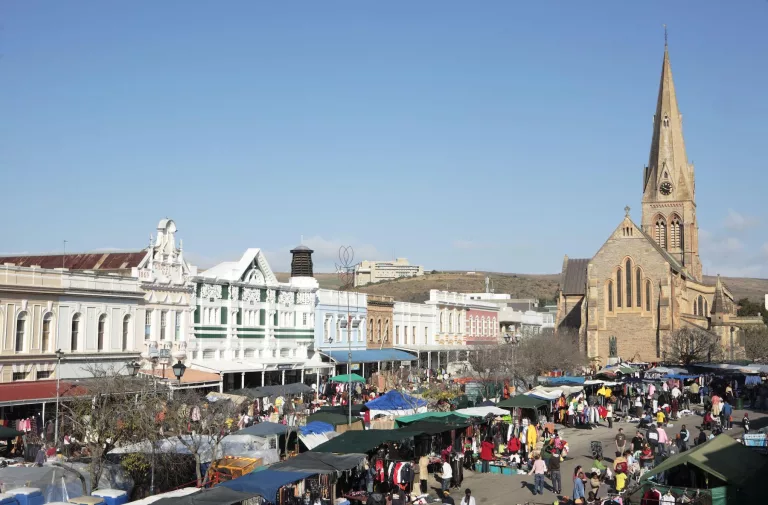 Although it's come and gone, if you find yourself in Grahamstown in late June, you should definitely attend the annual National Arts Festival. Explore the unusual and interesting craft stalls, performance art, music, dance, and opera while you're there.
2. 1820 Settlers National Monument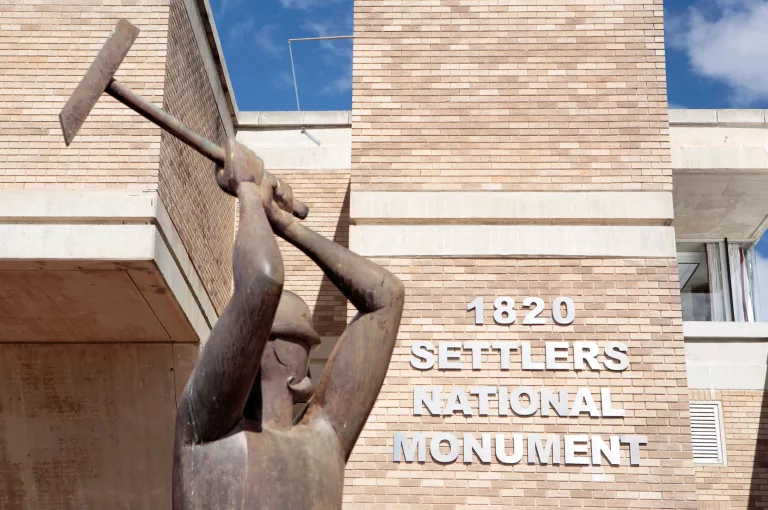 The monument was built to commemorate the arrival of the 19th Century British Settlers. The structure is regularly used for events like artistic performances, cultural performances, and educational projects. There are even free tours of the monument on request.
3. Rat and Parrot
Rat and Parrot on New Street is the perfect spot for a good time. Karaoke evenings, live screenings of rugby games, and movie nights are hosted at this bar and grill. If you don't happen to be around on one of the event nights, the delicious food will definitely keep you busy.
4. Kwantu Private Game Reserve
Enjoy a Big Five experience in the malaria-free game reserve along the Great Fish River. Kwantu Private Game Reserve also offers historical tours and bush walks.
6. Amazwi South African Museum of Literature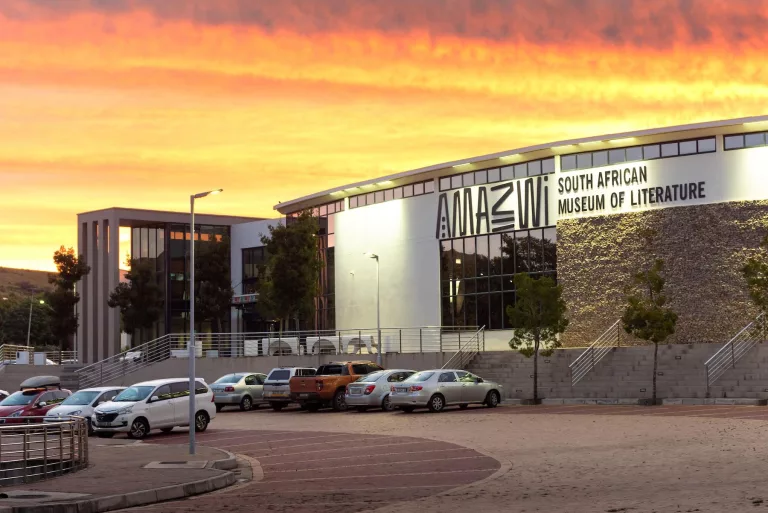 Amazwi South African Museum of Literature houses the most comprehensive South African English literature collection. Check out the permanent exhibitions with audio and video components telling South Africa's story. It is also the only museum to be awarded a five-star rating from the Green Building Council of South Africa due to its high eco-friendly standards.
7. The Barista
If you're searching for authentic African coffee, you will find it at The Barista. This coffee shop aims to 'showcase the African roots of (their) coffee in the way that (their) baristas prepare and present your daily fix.' Stop over for that caffeine kick the next time you're looking for things to do in Grahamstown.
8. The Cathedral of St Michael and St George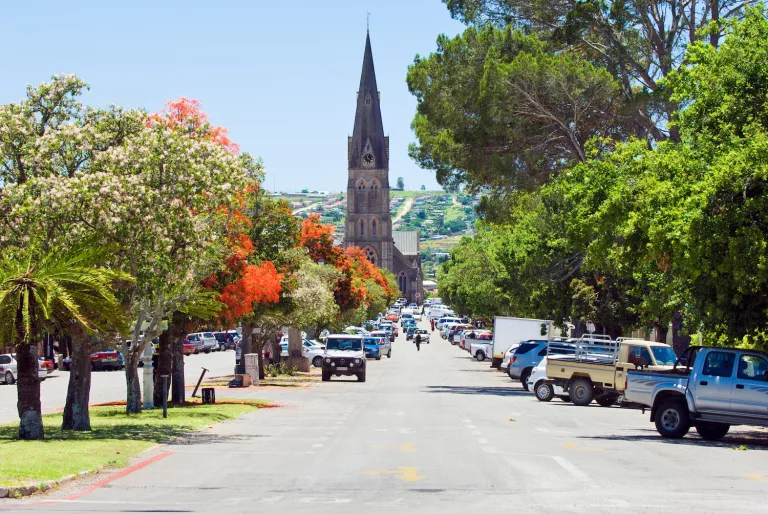 You'll find this majestic cathedral on none other than Church Square. Founded in 1824 and completed in 1952, The Cathedral of St Micheal and St George has the tallest spire in the country, standing at 53 metres high. The interior and exterior are dramatic backdrops for some pretty amazing Instagram posts.
9. Bedford Country Gardens
Take a little drive out to Bedford Village to attend the Bedford Country Gardens between the 20 October and 5 November during their annual festival. Locals open up their gardens for others to enjoy the blooming flowers and foliage. Some open farm gardens serve light lunches and refreshments with picnic spots set aside, so you don't need to head home when you feel hungry.
10. Major Fraser's
Major Fraser's is a vibey craft bar and eatery that you will definitely want to add to your list of things to do in Grahamstown. For Major Fraser's, craft means 'creativity, uniqueness, and quality with a touch of quirkiness,' which is built into their decor, atmosphere, drinks, and food. The indoor swings, beanbags, and toasty pizza oven will probably have you visiting them more than once.
Pictures: Alamy
Follow us on social media for more travel news, inspiration, and guides. You can also tag us to be featured. 
TikTok | Instagram | Facebook | Twitter
ALSO READ: 10 captivating religious structures across the African continent