The refined and cultured village of the West Coast, Paternoster is the luxurious and welcoming jewel along the icy Atlantic Coast and here are 5 places to stay in Paternoster
1. Gonana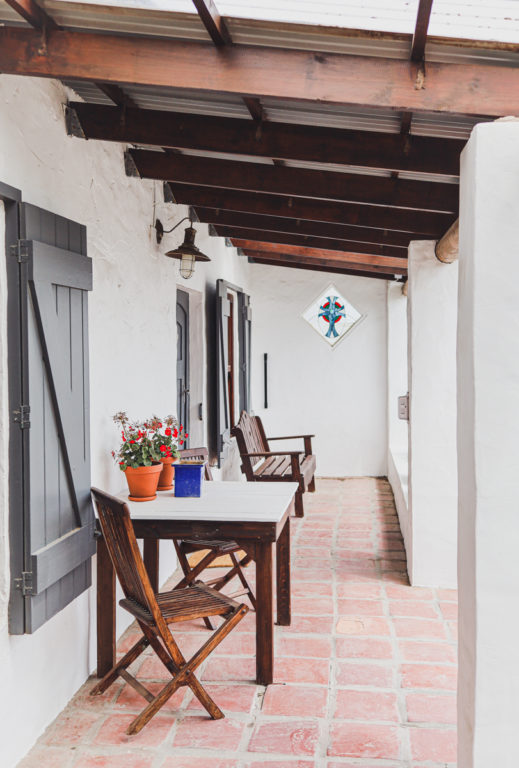 Paternoster's eco-friendly getaway spot, Gonana's luxury abode on Bekbaai Beach abode should receive a boatload of organic brownie points for captivating the owner Jonas Sandstrom's ethical imaginings in eco-luxury.
Completely plastic-free, taking a huge step toward minimising waste and encouraging a kinder approach to the environment. The interiors and bathroom supplies are all locally produced and all the guest house staff is from the Paternoster area. Grey water systems, rainwater collection tanks, water-saving showers as well as a robust recycling ethos make this an eco-friendly and almost self-sufficient guest house, well in line with modern trends of sustainability.
Gonana is also great no matter the season, with several reasons to visit this winter:
Winter Warmer 'Stay for Three Pay for Two' Special for all the properties – valid from 1 June to 31 August 2023
Dinners (must be pre-booked) and cheese platters will be served at the Guesthouse during the winter months (June – August 2023)
Guests at the Houses (Aloe and Acacia) will receive a complimentary breakfast (served at the Guesthouse from 09:30) during the winter months (June – August 2022
2. As it is in Heaven
Enjoying an elevated location right on the southern edge of Bekbaai – Paternoster's quietest stretch of beach. Aside from location, the house offers a rare benefit: the six en-suite bedrooms are not only fairly similar in size but all, bar one, share the same lovely sea view, so divvying up bedrooms within the family or group of friends is very easy. Like most modern Paternoster beachfront houses, there is easy indoor-outdoor flow with fold-and-slide doors creating one huge space that leads from the open-plan kitchen-dining-living area to the terrace with a plunge pool. Best bit? All children, including the four-legged kind, are welcome in this heaven.
Visit Airbnb to book.
ALSO READ: A jam-packed weekend of things to do in Paternoster
3. The oystercatcher's haven

Just four rooms ‒ each furnished in eclectic boho style and with a private entrance and veranda to enjoy those glorious sea views ‒ means you share the communal lounge and dining area with only eight guests. Breakfast is served on your veranda if you prefer, and the intimacy and privacy enjoyed here is very conducive to romance. Located on the southern edge of the village, right on the quietest beach in Paternoster (adjoining the Columbine Nature Reserve), it's also very peaceful. A plunge pool on the lip of the property enjoys perfect sundowner views; in winter the fireplace in the lounge is always lit.
4. Gelukkie

Don't be dissuaded by the option a bit further from the beach. Still, these two artsy Karoo-style cottages (Nog 'n Gelukkie and Klein Gelukkie, part of the Gelukkie wedding and function venue) are just too delightful to miss. Spacious and very private, each with its own landscaped garden, both offer a complete escape from the world, particularly in winter, when you can light a huge fire and hole up for the whole weekend.
Read: Luxury is… a little cave on a West Coast farm
5. Farr Out Guest House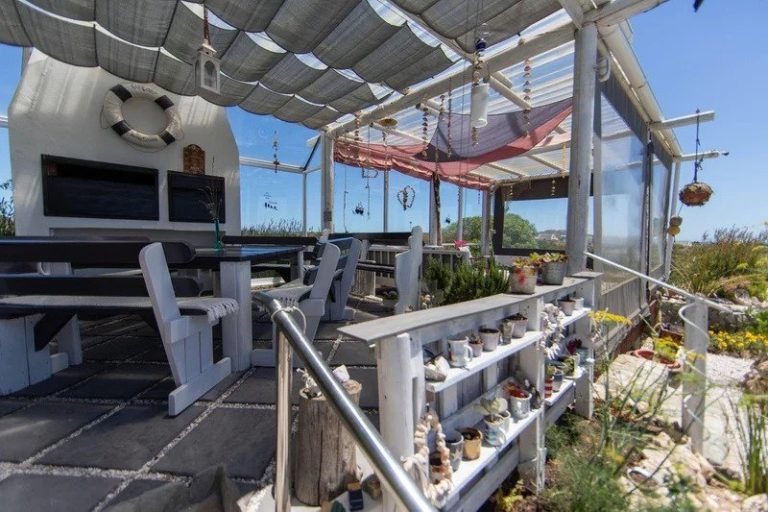 On the outskirts of Paternoster, close to the Columbine Nature Reserve, Farr OUt offers exceptional stargazing from the hot tub. The well-curated space has all the amities you need to unwind and is within walking distance to the beach. Take a day trip to the nature reserve, long strolls on the beach or lounge about with some wine in the hot tub.
There is also an exclusive winter deal for R 999 which you can access here.
Pictures: Getaway Gallery
Follow us on social media for more travel news, inspiration, and guides. You can also tag us to be featured. 
TikTok | Instagram | Facebook | Twitter
ALSO READ: Getting intimate with Velddrif, the capital of the West Coast