Temperatures are rising around the world, raising the spectre of massive wildfires that put farmlands, parks and people living on the urban interface at risk. While those caught in the chaos run for their lives, firefighters battle the flames, doing what they can to stop the spread. Justin Sullivan joins the fight in the Western Cape.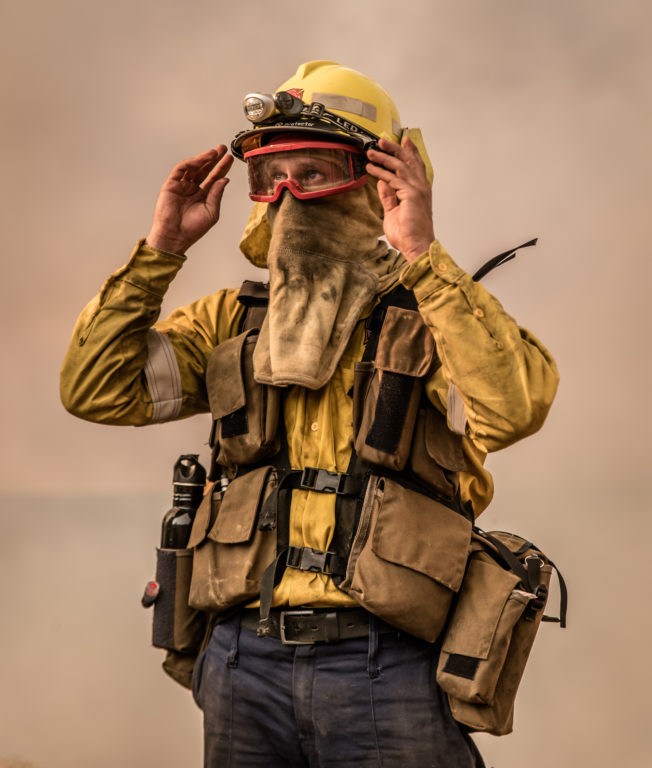 Fire is a beautiful phenomenon to photograph but taking photos on the fireline is incredibly challenging,' says award-winning documentary photographer and conservationist Justin Sullivan.
ʻHaving the right situational awareness is vital, especially when you're kitted out in full fire gear – which you must do to be safe – just being able to see where you are, where the crews are, where the danger is coming from…trying to manage that, with the intense heat, with the wind, with all these elements at play, and then trying to create art under those conditions… it's very challenging.
ʻI've had numerous close calls and been in some very hairy situations, run- ning through flames, stepping in ash pits, had helicopters drop water on me (it may sound relieving but 2.5 tons is
not a light shower), my car's bonnet caught fire once.
ʻBut 99% of those moments have been because I made bad calls, human error. Fire doesn't actively go out to try to hurt you; if you get hurt it's most probably your fault.' Normally, photographers shut out the outside world once they look through the viewfider. But, on a fire- line, where things change in seconds, that equals danger.
ʻThe moment I stuck my eye to theviewfinder, I was already in more danger than the guys actively fighting the fire,' he says.
Justin was lured to photographing fires by the huge blazes in Cape Town in 2015. He quickly saw the impact his images had on social media. From there, his passion grew. These days, his
work has taken him to the Lowveld of Mpumalanga.
ʻThere needs to be more prevention when it comes to wildfires,' he says. ʻSouth Africans love the bush, we love our wild spaces, and the only way we're going to be able to protect them is if we
manage them correctly.'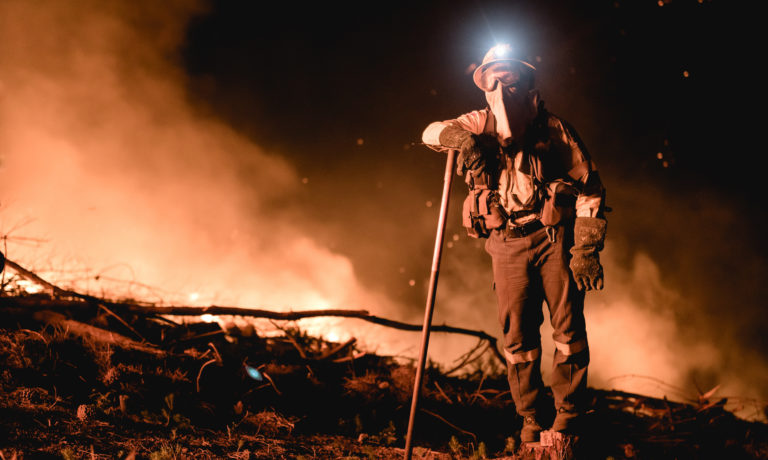 'I stand for documenting our truth, in an unseen world.' Justin is an award-winning documentary photographer based in the Greater Kruger, South Africa – specialising in Conservation & Wildfires.
Sullivan continues to highlight the significance of the natural world and the animals that inhabit it; sparking inspiration for positive change and protection.