On a weekend when the Springboks triumphed in Paris, it seems entirely fitting that a South African marketing company receive multiple awards at an international film festival in Portugal.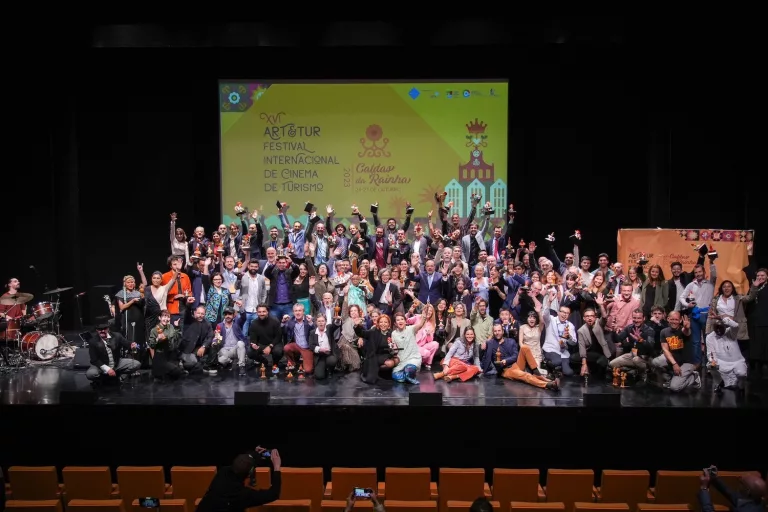 The international jury selected 82 finalists from the 262 films submitted from 47 countries, for the prestigious ART&TUR – International Tourism Film Festival. 4 Southern Africa-based short films took home awards, produced by South African company, Love Africa Marketing, each film telling unique conservation and tourism stories based in Africa.  
'We are extremely proud to have been recognised on a global scale for these films. A big thank you to our cinematographer, Sven Musica, and the rest of our team for their dedication to the craft of storytelling. We are very grateful to work with passionate individuals and organisations who are making a significant impact in Southern Africa in conservation and tourism. Thank you to them for choosing us to tell their important stories.' Nicola Gerrard – Director, Love Africa Marketing.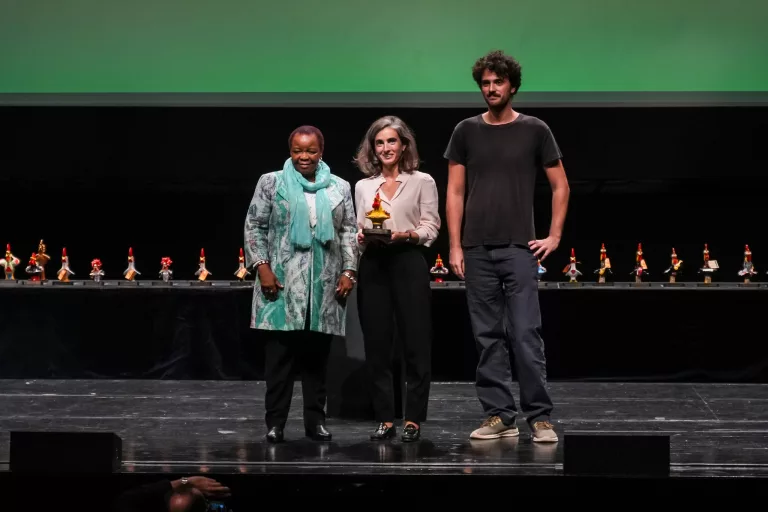 The world-renowned ART&TUR – International Tourism Film Festival held its 16th edition this year, which took place over four days in Caldas da Rainha, Portugal. The winners were announced on the last day of the festival on 27 October 2023. The festival aims to celebrate cinematography and the important role it plays in promoting tourism worldwide.  
'Making CONTACT,' the five-part mini-series produced with Hill's Pet Nutrition took home gold for the 'Environment and Ecology' category. This mini-series showcases South Africa's K9 conservation heroes, telling the personal stories of companionship, perseverance, and connection, while highlighting key organisations, protected areas and individuals on the ground.  
'There is Power in our Mountains', produced with Semonkong Lodge in Lesotho was awarded gold for 'Best Promotional Film: Nature Tourism.' The short film highlights  Lesotho's impressive waterfalls, mountainscapes and unique experiences. Most famous for operating the World Record Abseil alongside the Maletsunyane Falls,  this production saw Semonkong Lodge highlighting a different adventure, introducing a tailored overnight trek featuring local guides and packhorse teams for an immersive experience of mountain life and Basotho culture. 
'It is a great honour to have received this award. We are truly grateful to Love Africa Marketing, who believe in us and who have enabled us to showcase to the world the incredible landscape and natural beauty of Lesotho, a little unknown Kingdom in the Sky – landlocked by South Africa, full of beautiful people and adventures to be experienced – a secret of Africa.' Armelle Halse, owner of Semonkong Lodge
Gold was awarded to 'The Return of the King' produced with Babanango Game Reserve, for 'Best African Documentary Film.' This film documents the reintroduction of two male lions to Babanango Game Reserve, marking the first time the reserve has had lions roaming its landscape in over 150 years.  
Babanango Game Reserve also took home a silver award in the 'Best Nature Tourism Documentary' category for the short film called 'This is Home.' The documentary follows the process of reintroducing the iconic black rhino into the reserve as part of Babanango's rewilding efforts.  
During the closing session, Turismo Centro de Portugal president Raul Almeida said, "Festivals like ART&TUR encourage the tourism industry to seek excellence in its films, to promote its territory, and its most important tourist attractions.' ART&TUR forms part of the CIFFT – International Committee of Tourism Film Festivals, a global tourism network that selects the world's best tourism film annually.