Are you looking for affordable stays for your trip to KZN?  Here's a self-catering accommodation on the South Coast to suit anyone's taste.
1. Ironwood Lodge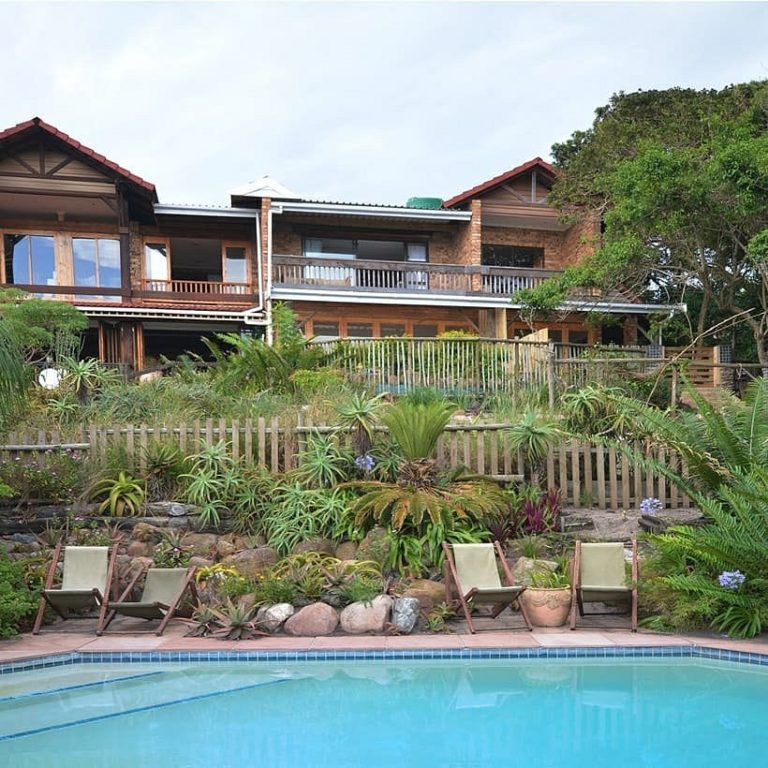 The relaxed atmosphere at Ironwood Lodge Bed & Breakfast is created through sincere hospitality and spacious well-equipped accommodation, assisted by stunning sea views over a beautiful garden with the Indian Ocean stretching out beyond the coastal dune forests.
Location: Pennington
Website: www.ironwoodlodge.co.za
ALSO READ: Top 10 romantic getaways in KwaZulu Natal
2. Happy Wanderers Holiday Resort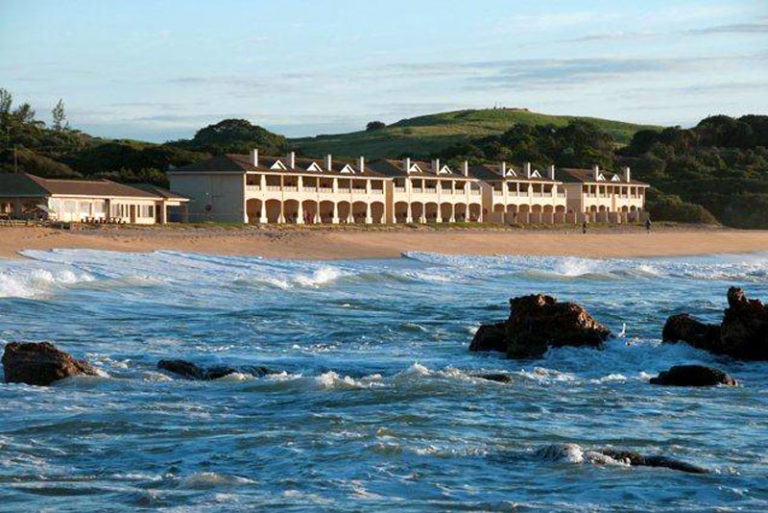 Situated on 500m of unspoiled private beach in Kelso, just 65 km South of Durban. Opt for a self-catering apartment, private log cabin, or camping and caravan site, all metres away from the private beach. With a stunning restaurant and bar, facilities for the whole family, and a functions venue for all occasions, Happy Wanderers is the perfect location for a memorable holiday.
Location: Kelso
Website: www.happywanderers.co.za
3. Sugar Beach Resort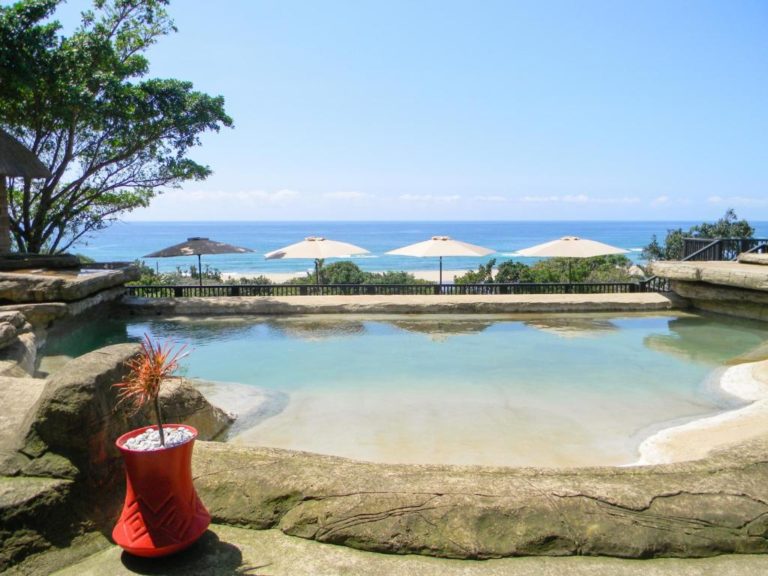 Sugar Beach Resort is a beautiful and tranquil Resort within walking distance from a stunning beach.
Location: Elysium
Website: www.sugarbeachresort.co.za
4. At 4 Umzumbe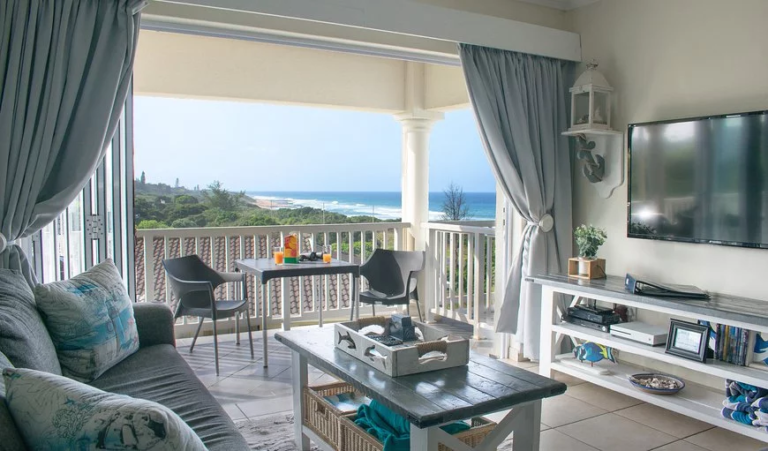 This self-catering accommodation has it all; pristine beaches, incredible views, luxury living, nature on its doorstep, comfort for the body and rest for the soul.
Location: Banana Beach
Website: www.at4umzumbe.co.za
5. Banana Beach Holiday Resort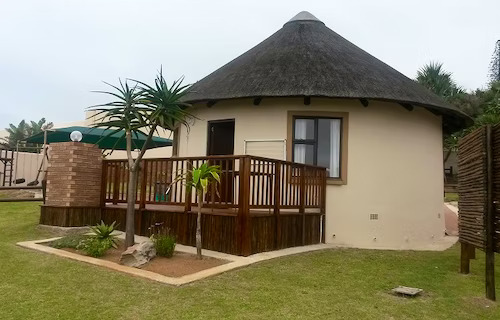 Banana Beach Holiday Resort provides a variety of affordable accommodation options and is the ideal family holiday venue to enjoy those lazy sunny days or explore all the scenic beauty that the KZN South Coast has to offer.
Location: Banana Beach
Website: www.bananabeach.co.za
6. Dieu Donnee River Lodge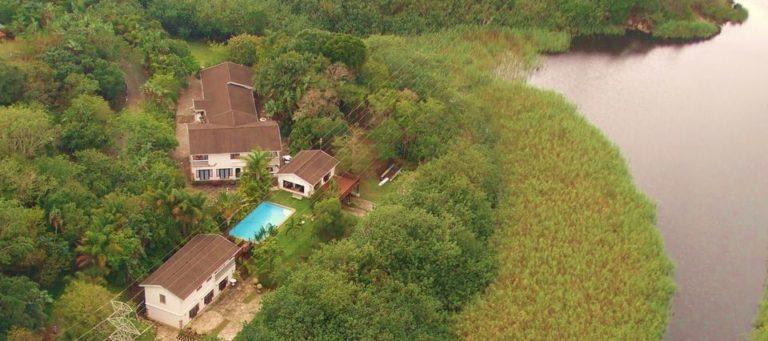 Situated on the sunny KZN South Coast, 800m from the Indian Ocean just outside Port Shepstone, welcoming guests 365 days of the year since 1998.
Location: Southport
Website: www.dieudonnee.co.za
7. Honeywood Forest Lodge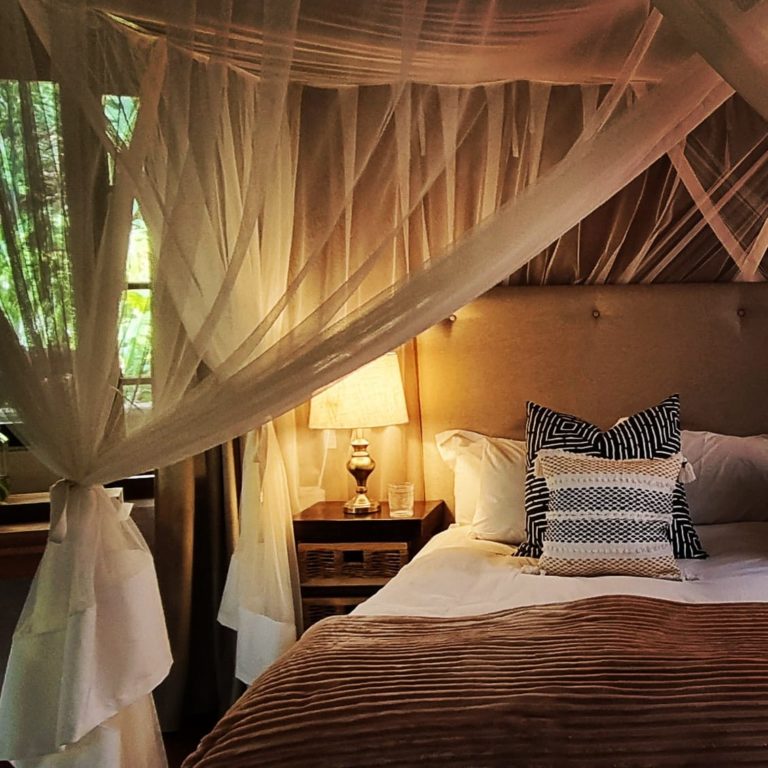 Honeywood Forest Lodge offers self-catering accommodation and its acclaimed on-site restaurant, The Cellar, and beautiful Forest Spa are must-visits.
Location: Sea Park
Website: www.honeywoodsa.co.za
8. Lake Eland Game Reserve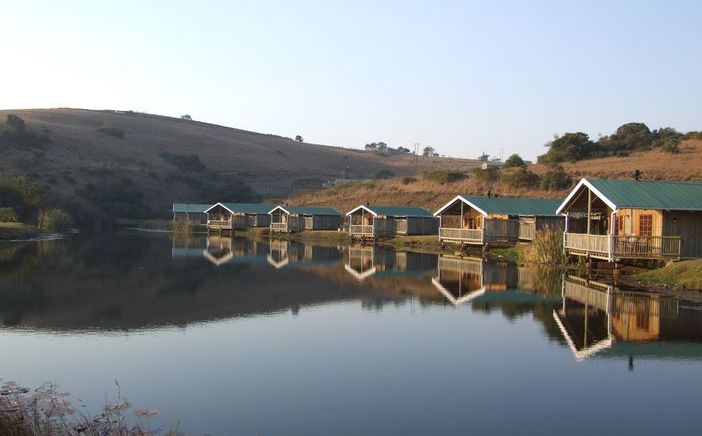 Covering an impressive 2 500 hectares with diverse ecosystems of bushveld, grassland, coastal forest, wetland, and wild game, this natural landscape offers a place of peace and tranquillity.
Location: Oribi Gorge
Website: www.lakeeland.co.za
9. Leopard Rock Coffee Shop & Lookout Chalets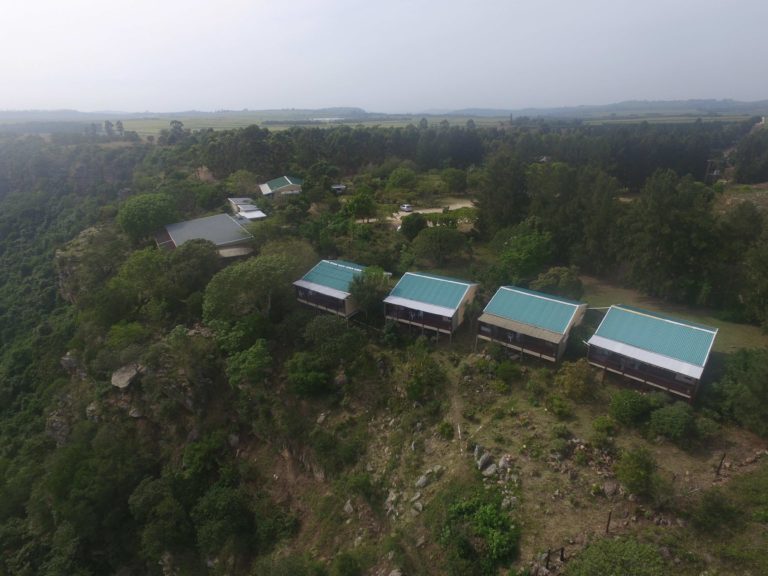 This owner-run establishment is situated 26km from Port Shepstone in the magnificent, world-renowned Oribi Gorge valley in KZN. The set-up is very earthy and rustic with a warm relaxed ambience.
Location: Oribi Gorge
Website: www.leopardrockc.co.za
10. Dumela Holiday Resort
Enjoy full sea views of the majestic Indian Ocean from the lounge or bedroom at any time. Dumela Holiday Resort is the perfect family accommodation for a stay on the beautiful KZN South Coast.
Location: Margate
Website: www.dumelamargate.co.za
DEAL: Enjoy Sea Views with this 2-Night Stay for 6 People in Margate

11. Kridzil Holiday Flats
Plan a getaway to the ever-popular seaside town of Margate on the KZN South Coast and enjoy a family-perfect stay at Kridzil – an excellent destination for families looking for some fun in the sun. The resort is just 200m from the town's main beach; within walking distance of the popular nightspots and restaurants; and just a short drive from the main shopping centres in Shelly Beach.
Location: Margate
Website: www.kridzil.co.za
12. Margate Sands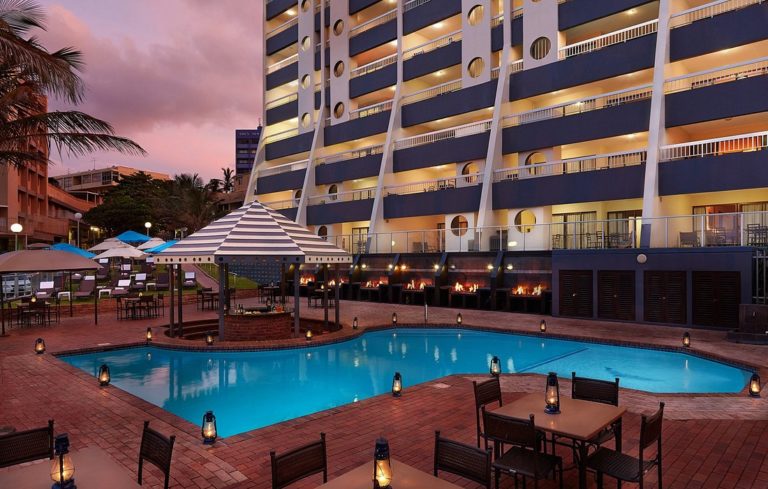 Margate Sands Beach Resort is a quality, affordable, self-catering accommodation situated on Margate's popular main beach, just 134 km from Durban. This is a luxury home-away-from-home for those seeking a fun-filled getaway along the warm KZN South Coast.
Location: Margate
Website: www.margatesandsresort.co.za
13. Sumelda Cabanas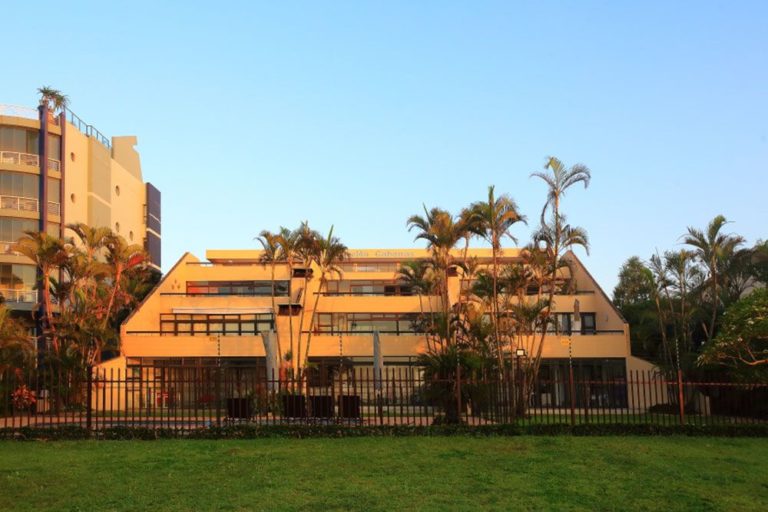 Sumelda Cabanas are luxurious holiday apartments right on Margate's beautiful beachfront. Each cabana is fully equipped with a television and deep freeze facilities.
Location: Margate
Website: www.sumelda.kzn.co.za
14. San Lameer Villas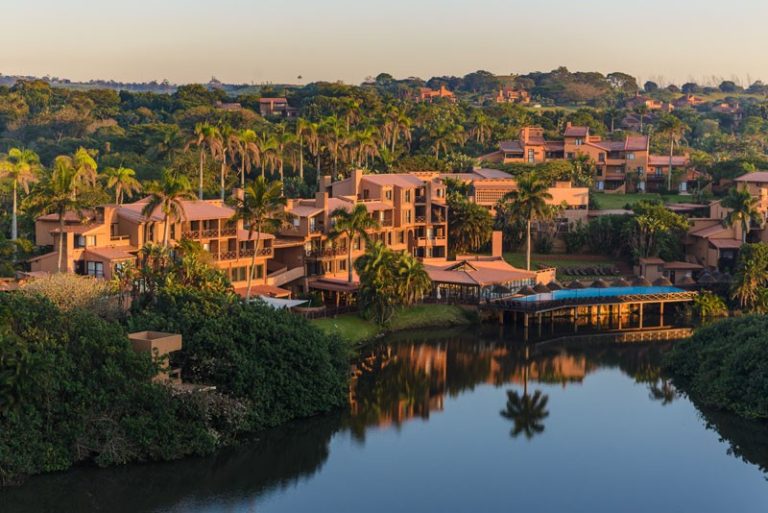 San Lameer Estate is South Africa's tropical paradise featuring stunning KZN South Coast accommodation as well as an 18-hole Championship golf course. It has something to offer the whole family as well as direct access to two magnificent Blue Flag beaches making it the perfect family resort.
Location: San Lameer
Website: www.sanlameer.co.za
15. TO Strand Holiday Resort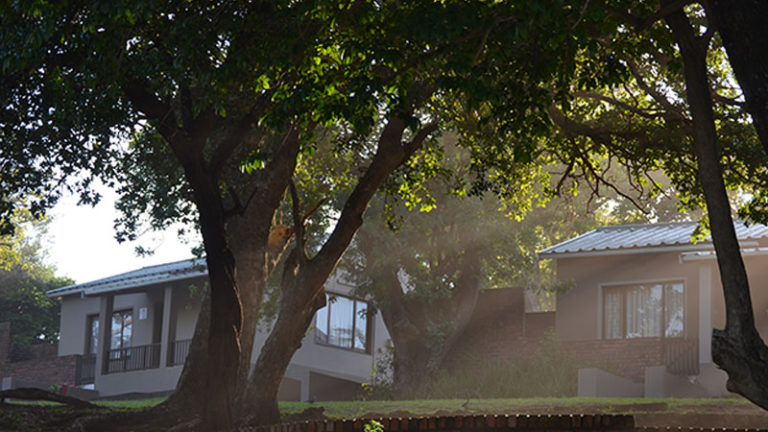 The resort is situated in the picturesque town of Leisure Bay, just 26km south of Margate and 10km north of the Wild Coast Sun. TO Strand borders the beach, making it an ideal breakaway holiday destination for guests.
Location: Leisure Bay
Website: www.tostrand.co.za
16. BillsBest

This is comfortable accommodation found in the best position along Ramsgate on the KZN South Coast. Ramsgate main beach is a favourite destination for families on holiday, lifeguarded and with its own tidal pool, offering protected swimming for the whole family.
Location: Ramsgate
Website: www.billsbest.co.za
17. La Côte d'Azur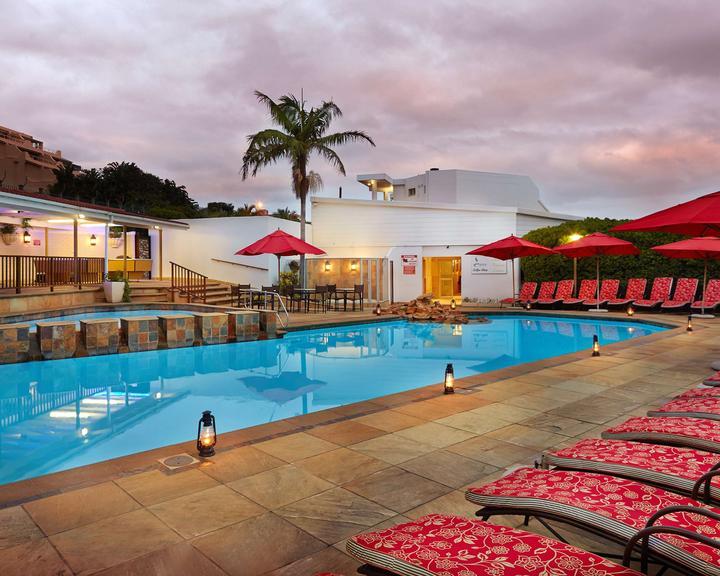 La Côte d'Azur offers various self-catering accommodation options, making it an affordable holiday destination. Found at the northern end of the mile-long Margate beach, this beautiful holiday destination has magnificent views across the gardens and over the beach with access to local attractions, shops, restaurants and beaches.
Location: Margate
Website: www.firstgroup-sa.co.za/la-cote-d-azur
To find out about booking at these self-catering venues, or to find out more about the KZN South Coast's many offerings, simply download the free 'Explore KZN South Coast' app from Google Play and Apple stores, visit the South Coast Tourism on Facebook; South Coast Tourism and Investment Enterprise on YouTube; @infosouthcoast on Twitter or Instagram;
Follow us on social media for more travel news, inspiration, and guides. You can also tag us to be featured. 
TikTok | Instagram | Facebook | Twitter
ALSO READ: The 5 best off-the-grid places to stay in South Africa