Sentinel Peak is situated in the northern region of the KwaZulu Natal Drakensberg. The 12-kilometer hike can be done in one day or be part of a multi-day hike that traverses the Amphitheatre. The start and finish of the hike take place in the Sentinel Peak parking lot and is known as the 'chain ladder hike' because of the series of chain ladders, the only means of getting over the vertical rock face that gets you to the summit. Add an extra 1.5 km or so, and you can reach the top of Tugela Falls, the world's highest waterfall.
READ: We're in this Tugela
Now imagine hiking that trail in a wedding dress.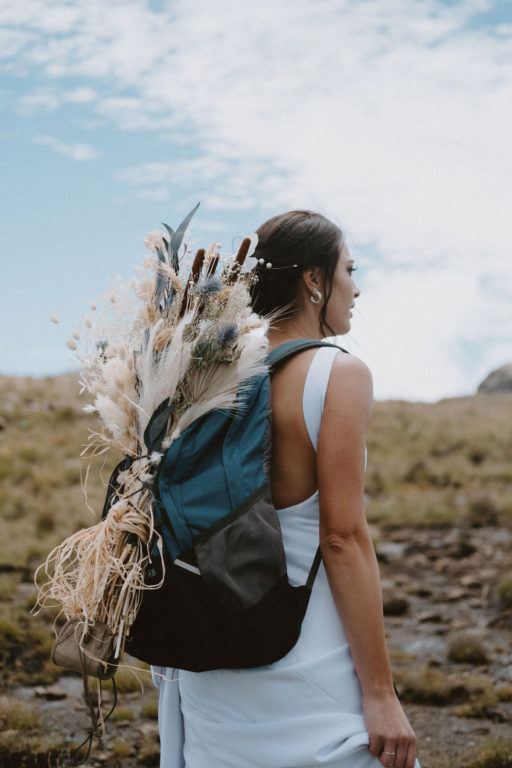 Adventure junkies, Maryna and Dan couldn't imagine eloping anywhere else. On 4 February, the couple, along with a very dedicated videographer and photographer duo, That Other Couple, donned backpacks bulging with tents, camera gear, and wedding outfits and hiked to the start of the chain ladders.
Their film crew helped set up a tent for them to get changed in, and captured their first look at each other as bride and groom.
With such a clear day and a magical backdrop only 25 m up chain ladders, they couldn't pass on the opportunity. The bride changed from heels to hiking boots and climbed the ladders in her dress, with her bouquet strapped to her back.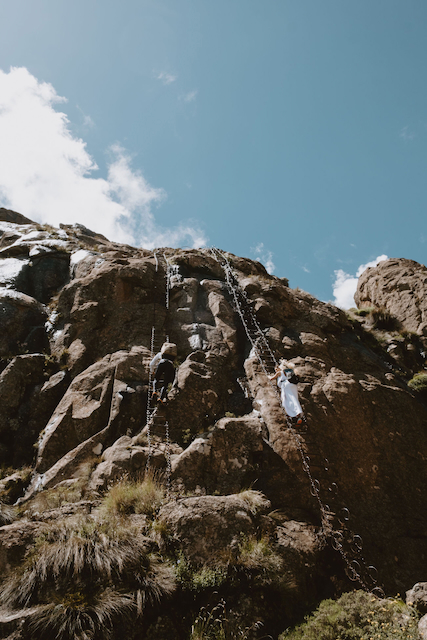 They got some photos from the summit and said their vows at 3166 m above sea level. As the clouds began to roll in, they moved over to the top of Tugela Falls to capture images that every past and future bride and groom will envy.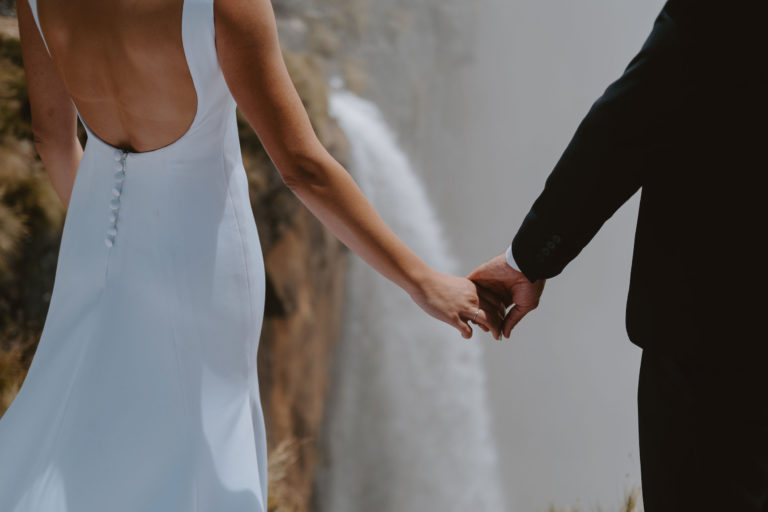 The couple wisely changed back into their hiking gear before completing the 6 km trail back to the parking lot. The photographer and videographer team who captured the magic believe that of all the weddings they've done, this couple should 'win South Africa's most adventurous elopement,' if there was ever such a thing.
Despite the 12 km hike, a failed previous attempt due to bad weather, the obligatory loadshedding delay, and a videographer with tick bite fever, after looking at these wedding pictures, I don't think anyone involved regrets a moment of it.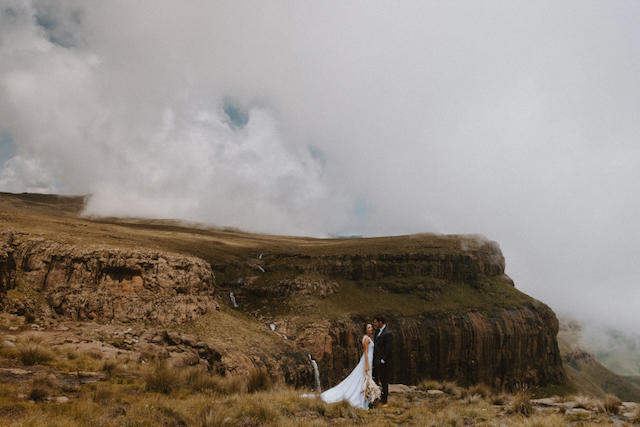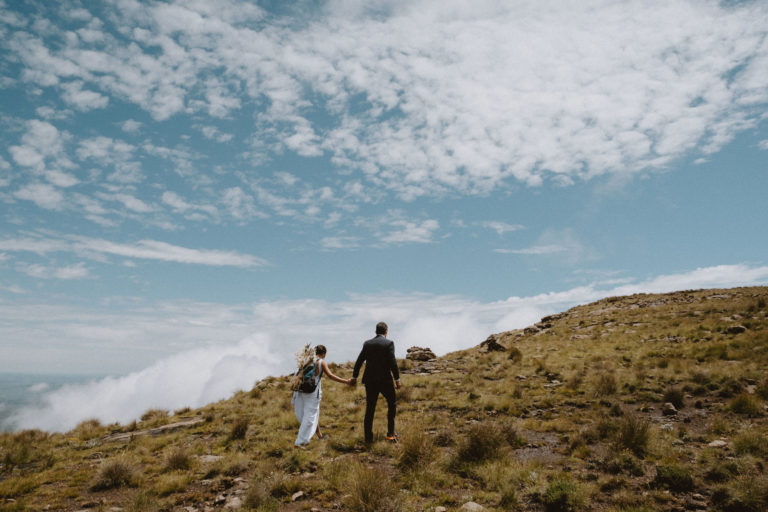 Pictures: That Other Couple 
ALSO READ: 7 Countryside and game farm Valentine's Day specials
Follow us on social media for more travel news, inspiration, and guides. You can also tag us to be featured. 
TikTok | Instagram | Facebook | Twitter