When the bite of winter gets too much for you, a getaway to the ever-warm Durban is a perfect idea. These are 20 of the best places to visit and will make your stay a memorable one.
1. The Umhlanga promenade
Whether you want to swim in the sea, have a good cup of coffee, or take a leisurely stroll, the Umhlanga promenade has got you covered.
2. The Golden Mile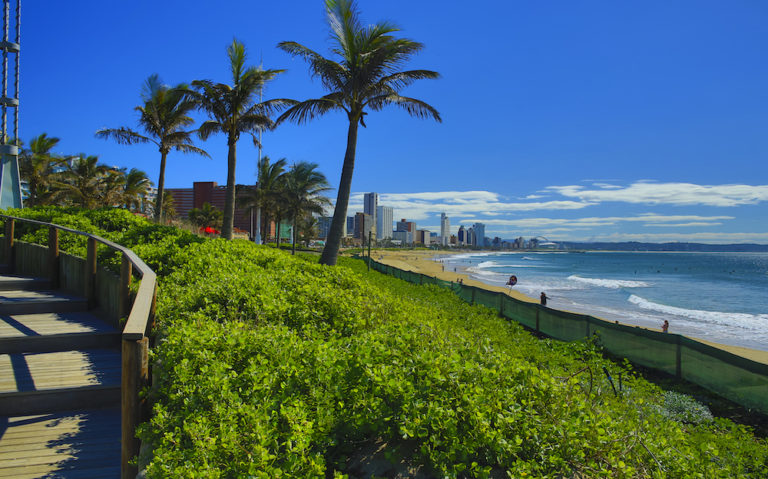 Another beautiful promenade that offers outdoor lovers the option to walk along the seaside, grab a bite to eat, or even try out a rickshaw ride along the walkway.
3. Umhlanga Lagoon Nature Reserve
Just north of the Umhlanga promenade is the Umhlanga Lagoon Nature Reserve, which allows one to walk alongside the lagoon. Get a bit of bird watching in while exploring this area.
4. Durban Botanic Gardens
If you'd rather have a picnic in Africa's oldest botanical gardens, then definitely pay the Durban Botanic Gardens a visit. Considered a local asset, the botanical gardens contribute to biodiversity, education, culture, and research among many other things.
5. The Valley of 1000 Hills
Stare out over the valley at sundowners, go on a horse ride, grab a bite to eat at the Blume Lounge, or grab a cold one at 1000 Hills Brewery and Yes Chef! Deli.
6. PheZulu Safari Park
Luxury, wildlife, and adventure will meet you a PheZulu Safari Park where you can have a 4×4 game drive or segway tour through the park.
7. Point Waterfront Canals
Not quite a Venetian gondola, but a very fun experience nonetheless. The Point Waterfront Canals are a protected area, with over 30 different types of fish that you may spot while lounging on the pontoon with your friends.
8. Moses Mabhida Stadium
If there's one place you need to visit in Durban, it's the Moses Mabhida Stadium. Durban's pride and joy is surrounded by yummy restaurants, ramps for cycling, 'segway-ing,' and skating, and the option to try out the Big Rush Big Swing.
For bookings, contact: [email protected]
9. Sunset Catamaran Cruise
If sunsets are your thing, then watching them from a catamaran will elevate the experience to a whole new level.
10. Giba Gorge
Mountain biking, trail running, hiking, if you're up for an adventure and some exercise then Giba Gorge is the spot for you. You can also stop at Giba Graze for something delicious after your adventures.
11. Florida Road
The vibey Florida Road is a street lined with beautiful old homes converted into restaurants. Choose from artisanal coffee shops and gelato stores to steak houses and health bars.
12. Oyster Box
The Oyster Box, one of the best places to visit in Durban, is luxury defined, as you sip a mimosa while looking over the Indian Ocean. Book a delicious breakfast or the delectable high tea on your next getaway to Durban.
13. Gatvol Coffee
If you're in need of a caffeine fix, Gatvol Coffee has your back. This quirky coffee shop creates the perfect cup to make your day.
14. Bike and Bean
Rent a bike from this cute beachside cafe, and ride along the Golden Mile while enjoying Durban's eternal summer. After returning the bike, grab a cup of whatever drink you feel like and a tasty slice of cake.
15. Moyo Ushaka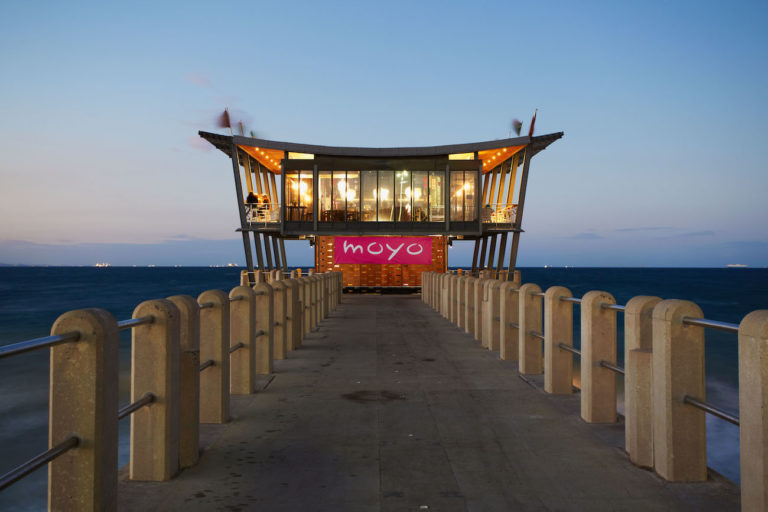 Another win on the Golden Mile is Moyo, where you can enjoy a facepaint and some cocktails while looking out over the ocean.
16. Old Town Italy
Take a quick trip to Italy when you visit this beautifully designed restaurant and deli. Either sit in their comfortable leather back benches or bring your furry friend and sit outside while enjoying a cup of coffee and biscotti.
17. Salt Rock Hotel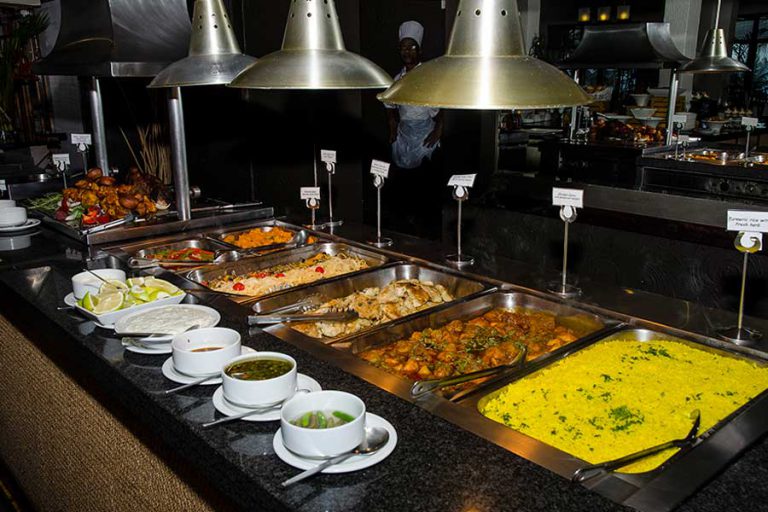 The Salt Rock Hotel is one of the best places to visit just outside of Durban if you're looking for a curry with a view. Just north of Durban up Salt Rock Way, the hotel is famous for its curries and has been serving them for over 30 years.
18. Addington Beach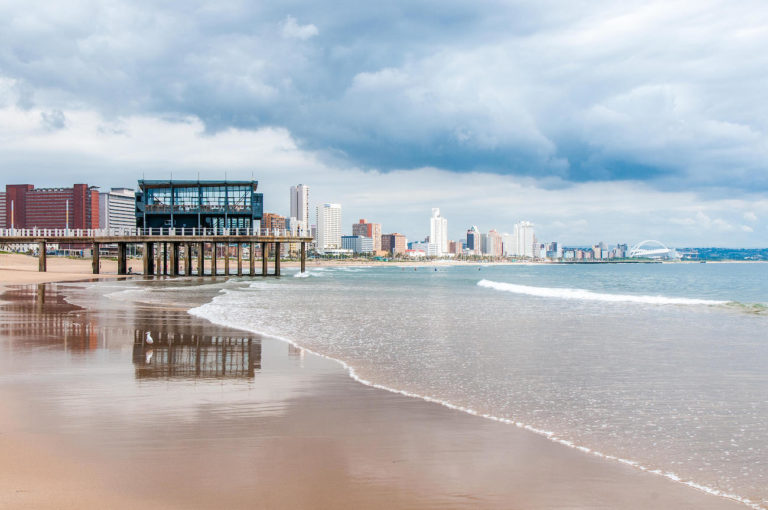 This popular beach has small waves and is perfect for diving or learning how to surf. In between your swimming and tanning, you can visit Bike and Bean or Moyos for some food or a coffee.
19. Willards Beach
Further north of Durban in Ballito, Willards Beach is perfect for a day by the sea. Pack a towel and umbrella (or you can hire one) and enjoy the sun, sand, and ocean.
20. Bronze Beach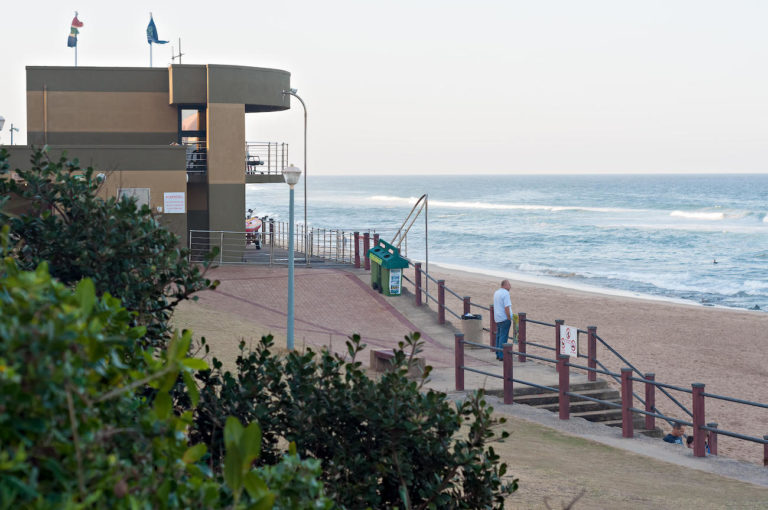 A little quieter than Umhlanga Main Beach, as it's a little way north of all the restaurants and coffee shops, but perfect for a swim and a laze on the sand.
Follow us on social media for more travel news, inspiration, and guides. You can also tag us to be featured. 
TikTok | Instagram | Facebook | Twitter
ALSO READ: 25 of the best things to do in and around Knysna