We are finally in Central Drakensberg's Cathkin Park, and I can already feel the effects of being amidst the 'dragons.' You breathe slower and deeper; you look to the sky more for the stars, the sunsets, and the birds, and your body automatically relaxes.
Our 48 hours in the Drakensberg have begun, and we're ready to enjoy as much of it as possible.
Day One:
Hike from Monk's Cowl Camp
You can't visit the berg without going on at least one hike. Take a drive out to the Monks Cowl camp, where you can purchase a permit to walk one of the trails. A crowd favourite is The Sphinx Hike, which takes you past Crystal Falls to a rock shaped like (can you guess?) a sphinx.
It is a 4.8-kilometre out-and-back hike with a moderate difficulty rating and views that will make you forget the tough climb.
Valley Bakery
Once you've had a quick shower and freshened up after your hike, head to the recently refurbished Valley Bakery for lunch. They offer many seating areas based on the weather and your preferences, and if you don't order a meal that includes one of their delectable bread options, you're missing out.
Have a browse through their shop of different honey jars, biscuits, jams and preserves, and don't leave without buying a fresh loaf of artisanal bread.
Drakensberg Canopy Tour
Hopefully, your food has settled by the time you get to the Drakensberg Canopy Tour. The establishment is set within the indigenous Blue Grotto Forest and gives you a unique perspective of your surroundings. It has the first elevated rock-face walkway in Africa and combines cliffside and treetop platforms that take you up to 60 metres above the forest floor.
It is a guided tour that takes between two to four hours to complete, and bookings are essential.
The Drakensberg Brewery
Before the day's activities drag your eyelids shut and make one final stop at the Drakensberg Brewery for a beer tasting of some of Cathkin Park's finest beverages. You can order one of their cheese boards if you feel a little peckish after your trip through the trees.
The brewery looks out at the mountains, a treat for the eyes and the taste buds.
Day Two
Drakensberg Sun Lakeview Restaurant
Begin your morning the right way with a buffet breakfast at Drakensberg Sun Resort's Lakeview Restaurant. The restaurant has live cooking stations where chefs can prepare a part of your meal exactly how you want it.
Falcon Ridge – Bird of Prey Centre
The Falcon Ridge – Bird of Prey Centre is situated within the Champagne Valley. The centre rehabilitates injured raptors and invites visitors to learn more about these big birds.
Weather permitting, you can attend their daily flight display at 10:30, which includes an informative talk and a performance as the raptors show off their acrobatic abilities, swooping through the air to catch meat their carers throw for them.
The flight display lasts approximately an hour, which flies by too quickly.
Scootours Drakensberg
Drakensberg Scootours' motto is 'If you can ride a bicycle, you can ride a scooter.'
This guided downhill scooter ride is the perfect activity for adventure junkies or anyone who wants to try something new.
You will be driven to the top of the mountain, where you can spend a moment appreciating the majestic views. The guide will brief you, ensuring you know all the safety requirements before you take off downhill.
Champagne Bistro
You probably worked up an appetite riding down that mountain, so your next port of call should definitely be Champagne Bistro at the Berg Air Lifestyle Centre.
From a halloumi and quinoa salad to the ploughman's platter (which comes highly recommended by many patrons), this little bistro is the perfect lunch spot. The views, combined with delicious food and the friendly staff, will create a memorable Drakensberg experience.
Chocolate Memories
End off your 48 hours in Cathkin Park at Chocolate Memories. You won't regret it.
The shop/cafe displays a myriad of different chocolate treats, making it difficult to choose what you want to take home with you.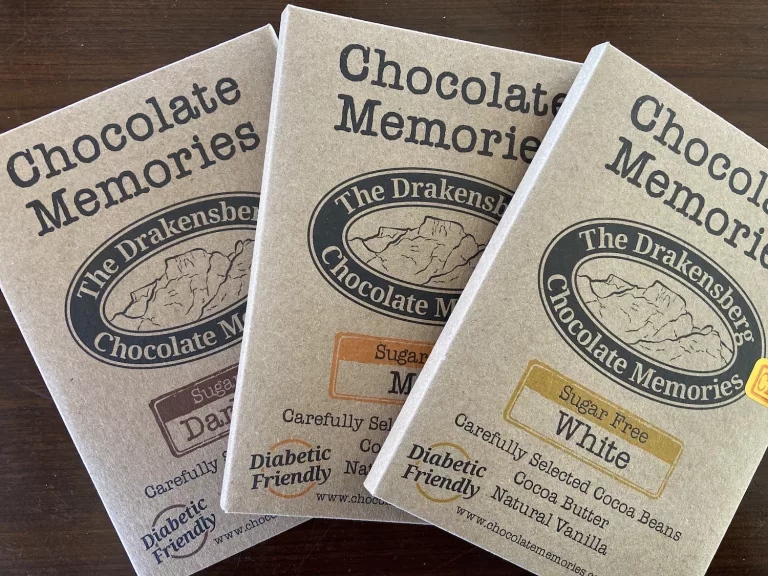 You are encouraged to do a chocolate tasting of all their chocolate bars, and care is put into describing the different types of chocolates they offer.
Once you've convinced yourself not to buy the entire chocolate shop, grab a cappuccino from their coffee bar, breathe that fresh berg air one last time, and wave goodbye to the mountains.
Follow us on social media for more travel news, inspiration, and guides. You can also tag us to be featured. 
TikTok | Instagram | Facebook | Twitter
ALSO READ: 48 hours in uMhlanga