It's almost certain that most people who visit McGregor confidently announce that they could see themselves living there.
White washed buildings wrapped in ivy or bougainvillea line the streets, locals walk to work between the trees, and the shops and delis invite you in to explore their food and goods slowly. Surrounding the village are hiking trails and nature walks for nature enthusiasts.
1. Kleinberg Trail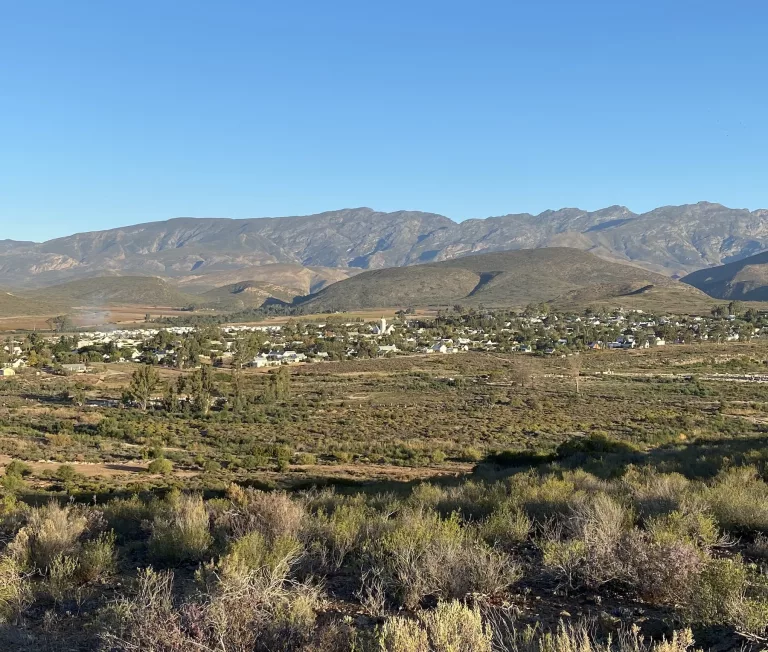 The Kleinberg Trail is a fairly easy 4.3km out-and-back trail in McGregor. It gives you a bird's-eye view of the village and is great for a morning or afternoon walk. Consider stopping at the top of the hill to boil up some water and enjoy a cup of coffee while looking out over the valley.
2. 51
51 is an aesthetically pleasing coffee shop and deli that serves delicious breakfasts and lunch, or you can stop for a warm cappuccino. On chilly days, you can cosy up indoors, and on sunny summer days, sit outside and people-watch as village life continues.
3. The Blend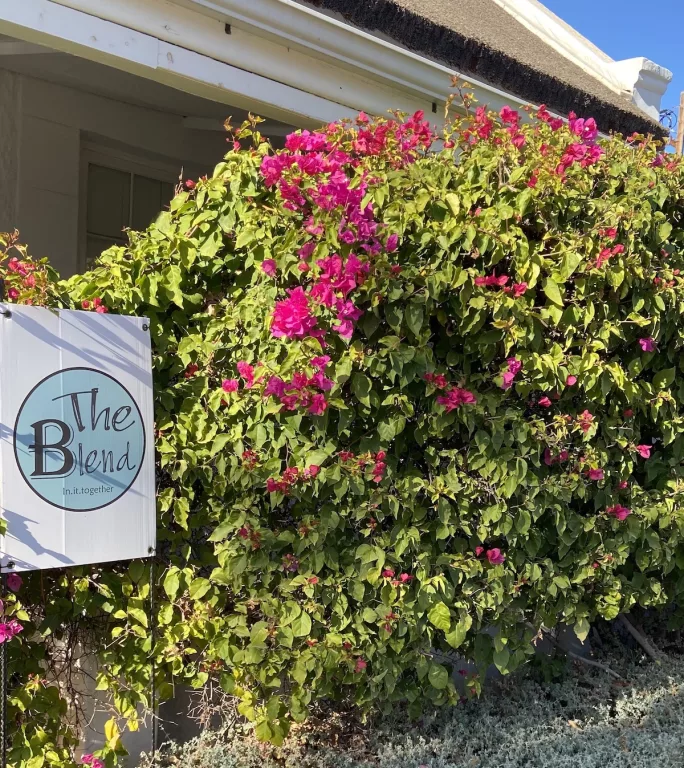 The Blend has a small second-hand bookshop to your left as you enter the coffee shop and deli. Book nerds will lose track of time looking at what's on offer in the little library. The deli offers delectable treats and locally-made products, and you can either pop in for a hot breakfast or stop by later in the day for a glass of wine and some pasta.
4. Lords' Wines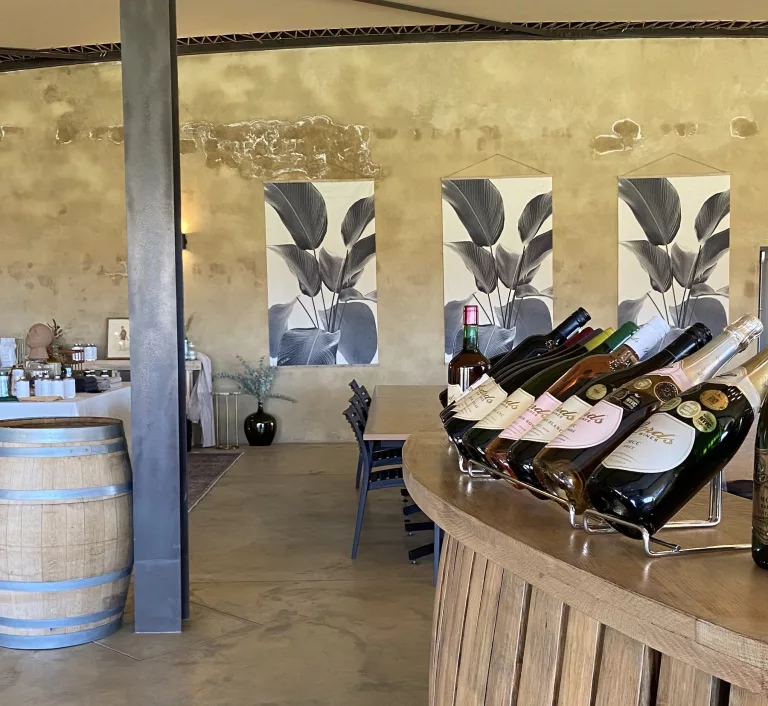 This family wine farm boasts award-winning wines and a gorgeous view of the vineyards and mountains. You can spend time down in the wine cellar for tastings or sit up in the restaurant and indulge in one of Lords' Wines tasty menu options while sipping on a wine of your choice.
5. Jimmy's Pub
This festive restaurant opens later in the day and is definitely a local hangout for good reason. Jimmy's Pub's food is hearty, and there is often a special that won't disappoint. The restaurant is mainly set outside beneath twinkling fairy lights, although you can sit inside if the weather isn't cooperating.
6. Fat Lady's Arms
Flat Lady's Arms is where you go when you feel like the best pizza in town. The mushroom heaters and blankets they leave on your chair keep you warm if you feel like sitting outside. The menu is full of delicious, unique, and warm meals, and luckily, the village is small enough to walk home if you enjoy its wine menu.
7. McGregor Vineyard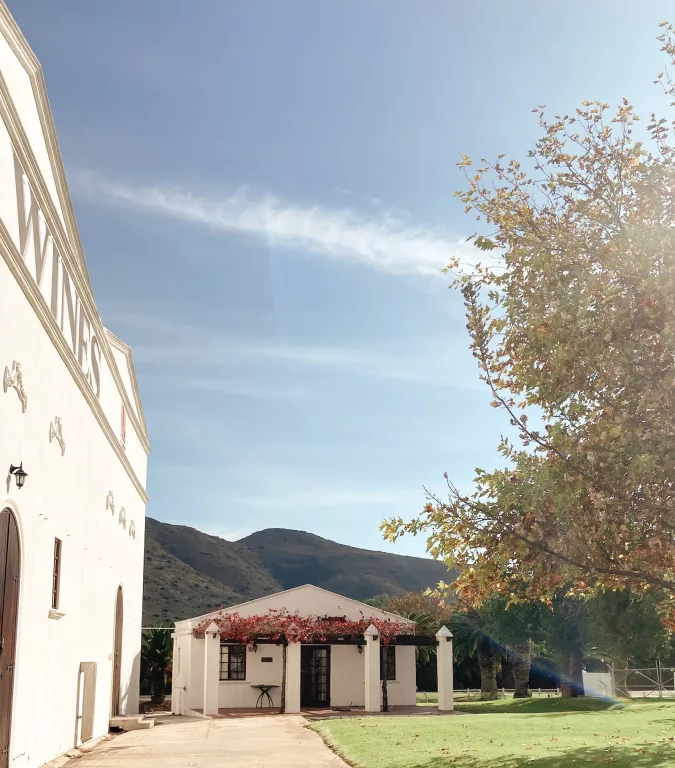 What we took home from the McGregor Vineyard was a few bottles of McGregor's finest and the feeling that we had just said goodbye to old friends. The people who work at McGregor Winery are welcoming, friendly, and easy to talk to. Sit beneath the shady trees and spend a morning tasting their wine menu.
8. Boesmanskloof Hiking Trail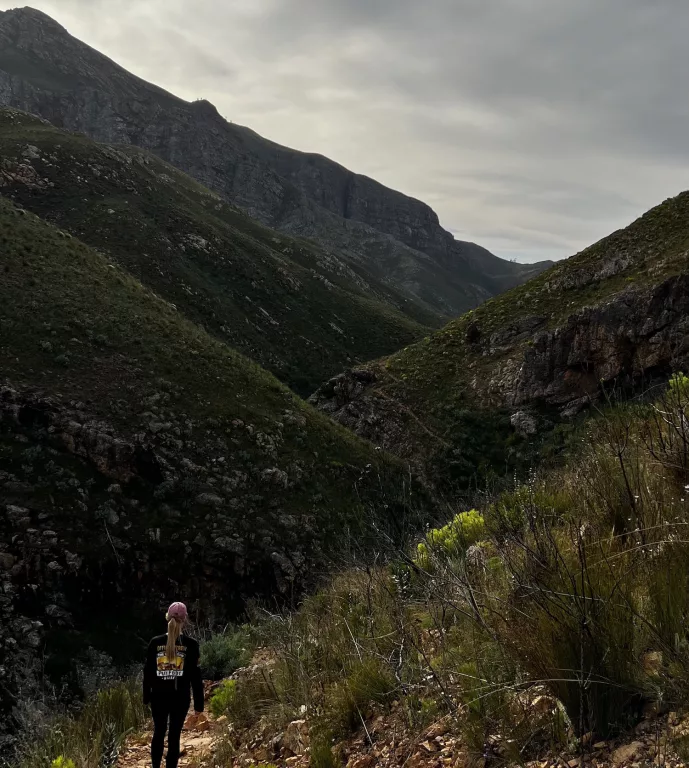 For the adventure junkies, you can book the Boesmanskloof Hiking Trail. This hike takes you between the mountains to Greyton, where you can spend the night there and walk back to McGregor the next day. The scenery is incredible; there are waterfalls and streams you can dip in or drink from, and you can visit another village for an evening.
9. Bemind Wine Cellar
This gorgeous little cellar uses the grapes of several vineyards in the area to make small batches of different wines. You can taste their collection at their roadside cellar amidst groups of content locals and visitors. While away the afternoon drinking Bemind's good wine in good company.
10. Wine Festival
McGregor's food and wine festival is as festive as they come. Visitors from near and far make it out to the village for this event. Horses walk up and down the streets with happy children on their backs, and stalls are set up to offer you delicious street foods, jars of honey, and snacks. The four wineries located closest to McGregor have their wine collections for you to taste. Keep your glass safe, or you won't be able to taste everything on offer.
Pictures: Jordyn Johnson
Follow us on social media for more travel news, inspiration, and guides. You can also tag us to be featured. 
TikTok | Instagram | Facebook | Twitter
ALSO READ: 4 delectable wine cellars to visit in the Northern Cape