The Western Cape is a land of rugged beauty and captivating history, home to some of South Africa's most enchanting mountain passes. Each pass tells its own tale, revealing a blend of natural splendour and remarkable engineering. From panoramic vistas to winding roads, here are some of the most breathtaking mountain passes in the Western Cape.
ALSO READ: 5 easy hiking trails in Cape Town
1. Tradouw Pass: A Journey Through Time
The Tradouw Pass, known as the "Women's Path" in the Khoi language, spans 16 kilometres through the magnificent Langeberg mountains. With a history dating back to the 1800s, this pass takes travellers on a scenic drive between Barrydale and Swellendam. Renowned pass builder Thomas Bain's legacy is evident in its design, showcasing stunning vistas and preserving the region's character.
ALSO READ: 6 spectacular stargazing spots in South Africa
2. Meiringspoort: A Triumph Over Nature
Meiringspoort, a marvel of road engineering, stretches across a captivating 16 kilometres. Overcoming floods and landslides, this pass boasts awe-inspiring views and offers a journey of natural wonder. As you navigate its 63 bends, remember to savour every curve while relishing the charming village of De Rust.
3. Swartberg Pass: Beyond Gravel Road Glory
A true gem, the Swartberg Pass stands as a national monument and a testament to Thomas Bain's prowess. Covering 23.8 kilometres of gravel road, this pass is an experience of its own.
4. Seweweekspoort: A UNESCO Heritage Joyride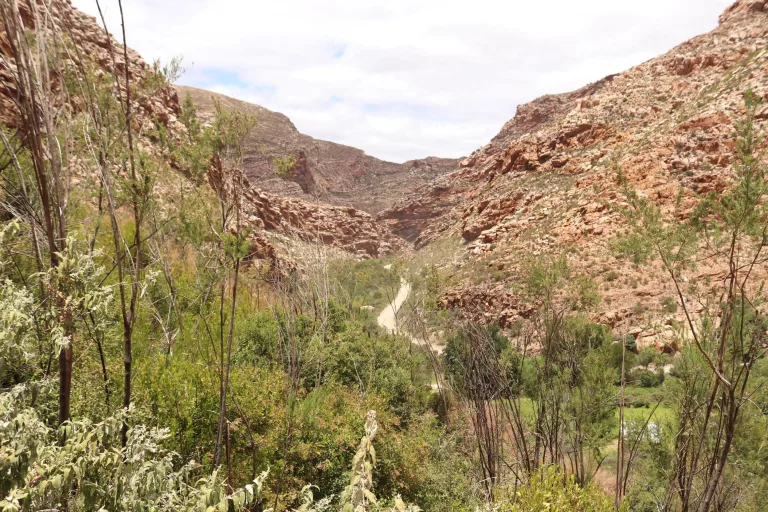 The Seweweekspoort road is an 18-kilometre masterpiece. This UNESCO World Heritage Site treats you to river crossings, mesmerizing geology, and a microclimate that welcomes exploration. As you traverse this route, the beauty of Cape Nature Conservation's preservation efforts becomes evident.
5. Dasklip Pass
Rising through the Groot Winterberg range, Dasklip Pass invites you to a thrilling ascent with tight bends and steep gradients. Once a haven for gliders, this pass offers a unique perspective as you soar above the plains. The recently tarred road ensures a safer journey without sacrificing excitement.
6. Cogmanskloof Pass
Connecting Ashton and Montagu, the Cogmanskloof Pass serves as a picturesque poort that winds through towering rock formations. This 6.5-kilometre journey along Route 62 offers a glimpse into history, thanks to the renowned pass builder Thomas Bain. An iconic tunnel and an old English fort add an extra layer of allure to this scenic passage.
In the heart of the Western Cape's untamed landscapes, these mountain passes tell tales of history, engineering brilliance, and the sheer wonder of nature. Whether you're navigating the winding curves of Meiringspoort or admiring the vistas of the Swartberg Pass, each route offers a unique adventure. So, fuel your sense of exploration and embark on a journey through the Western Cape's captivating mountain passes.
Follow us on social media for more travel news, inspiration, and guides. You can also tag us to be featured. 
TikTok | Instagram | Facebook | Twitter
ALSO READ: An enchanting seaside stay at Tintswalo Atlantic, Hout Bay