Stay in a cave and feel like the only people left on Earth. Robyn Simpson discovers a new kind of freedom. 
Head east out of town towards Montagu, where the mountains aren't shaped like a table but the location is equally worthy of icon status.
Just over two hours from the city, best travelled in a 4×4, Abrikoos Kloof Private Pod Reserve beckons. Here, concealed among 2 000 hectares of raw nature, Dennis Viet has built a luxury Cave House.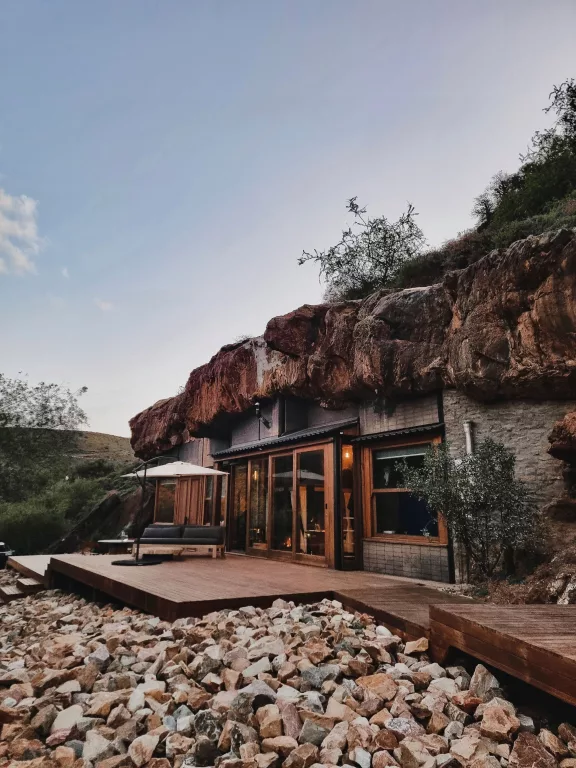 This is a getaway for solo travellers or couples, but mostly for couples. The accommodation, which sleeps only two people, is equally sensual and serene. Everything is geared towards intimacy, and since its opening in February 2023, it has seduced travellers from around the globe. 
Step inside
Inside the Cave House, the only one of its kind, you'll discover:
A four-poster extra-king-size bed 

A double-sided fireplace

A brass bathtub

A Victorian-style toilet

A fully equipped kitchen

Sprawling views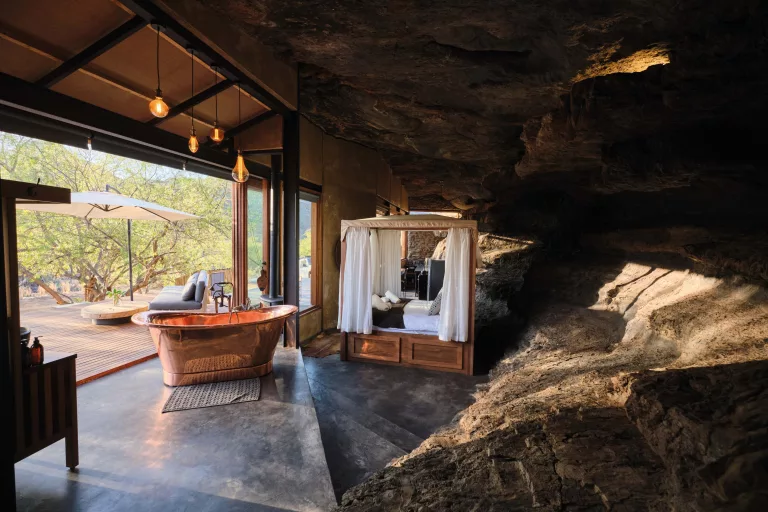 The interior, stunning as it is, lets the cave itself do all the talking. Design and decor are elegantly restrained and levelled up with the inclusion of wow-factor pieces and a Meranti timber framework. The outdoors, encased by these Goliath frames, constantly whisper sweet temptation.
Mother Nature will draw you out, even on the most tumultuous of winter days. But you need not venture far to satisfy your wanderlust.
Right outside 
Step out of the cave and into the best of the wild, where you'll find:
A private deck and outdoor area

Sun loungers and an umbrella
An outdoor shower
A private

reservoir pool

A wood-fired hot tub

A boma area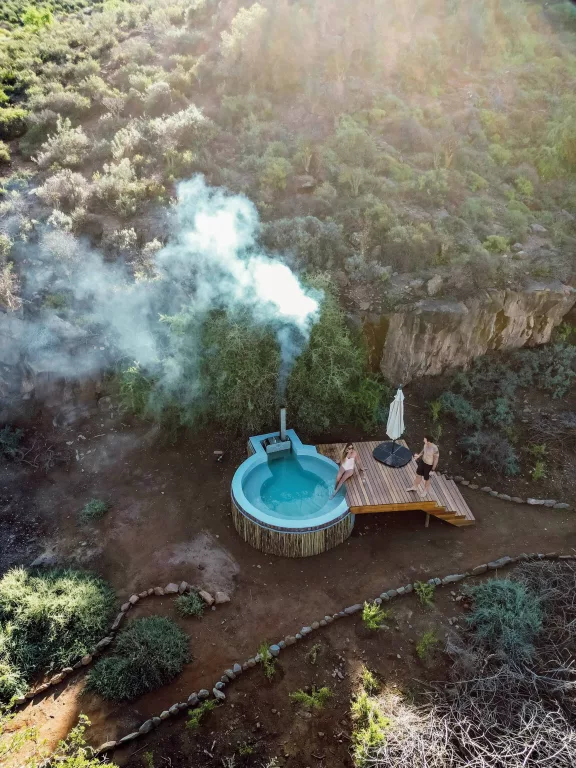 It's unlikely that you'll want to leave your very own slice of paradise, but if you do, it will be to immerse yourself further into nature, which rolls out like a never-ending magic carpet which begins at the cave.
There are multiple hiking trails to uncover, some of which lead to caves decorated with ancient rock art. From the reservoir pool, follow the clearly marked trail, and you'll be on your way. How far you wander is up to you. There is a two-hour round-trip trek that boasts two cave pitstops, or you can turn back after the first cave for a shorter adventure.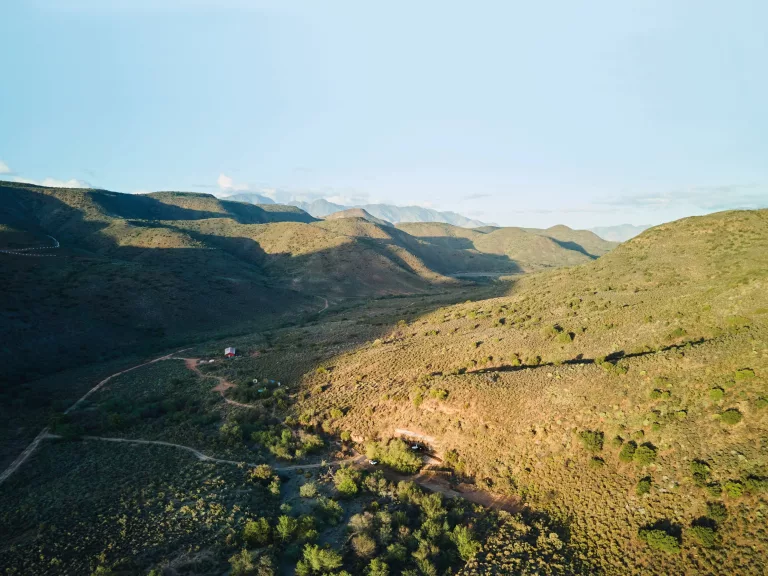 Sublime satisfaction 
You're not limited to braais (barbecues) and bonfires here, although the option is there, and toasting marshmallows should be mandatory.
These are your catering options: 
Self-catering: the kitchen has a fridge big enough to store groceries for up to five days. There's a four-plate gas stove and an oven, a toaster, a kettle, and, our favourite, a De'Longhi coffee machine that comes with fresh beans. Milk, teas and drinking water are provided.
Chefs' experiences: privately prepared meals (by professional chefs) and produce boxes (for self-cooking, if you wish) can be purchased when you make your booking. There are breakfast, picnic and dinner boxes to choose from. Price on application.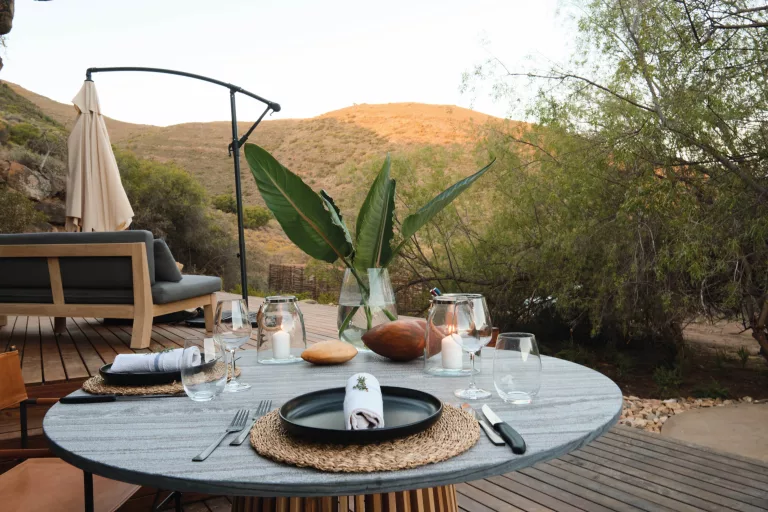 Cave in 
The Cave House holds a significance that extends beyond escapism. This endeavour acts as a tangible manifestation of nomadic living, providing an opportunity for individuals to test and taste a new kind of freedom. 
Nice to know
A typical recommended stay is two nights (minimum). You can book for longer, at a minimum of four nights. A cleaning service is offered at an additional cost (price on application). 
The Cave House is not child or pet friendly, but two designer cabins are launching in September 2023, followed by two more after that. These cabins will exude the same opulence as the Cave House and will welcome all sorts of travellers, even young ones. 
This article has been adapted from a full feature available in Getaway Magazine's latest issue. Get it here.
Follow us on social media for more travel news, inspiration, and guides. You can also tag us to be featured. 
TikTok | Instagram | Facebook | Twitter
ALSO READ: Enchanting Montagu: small town form and function