Underberg lies at the foothills of the Southern Drakensberg, about two and a half hours outside of Durban, KwaZulu-Natal.
Glorious summer days canoeing, tubing, swimming, and any other river activity you could possibly think of. Frosty winter mornings collecting pine cones for the fireplace and cosy coffee shop visits.
My countless Underberg holidays remind me of a Hallmark Christmas movie. If that description hasn't convinced you enough, maybe these ten things to do in and around the Underberg area will.
1. Canoeing and tubing
Beg, borrow, hire, or bring your own canoe or tube, and take it down the fresh Mzimkhulu River. Spend a morning paddling or lazing as the river takes you past dairy farms and old oak trees. The rapids add a level of excitement to the activity, and the cool water is perfect for those high summer temperatures.
2. Fly fishing
Trout is the fish on offer in the rivers and dams in and around the Underberg area. Fly fishing is incredibly popular, and there's nothing like an early morning or late afternoon spent by the water, especially for avid fishermen. Enjoy a delicious trout-based meal after spending a day enjoying all that's on offer in Underberg.
3. The Olde Duck
This place is perfect for adults and children alike. The animal farm and big Jungle Jim will keep the kids busy for a very long time while you sip your coffee or enjoy one of their lunch menu options. Sit beneath the tall trees and wide green spaces and breathe in that fresh country air at The Olde Duck.
4. Lotheni Nature Reserve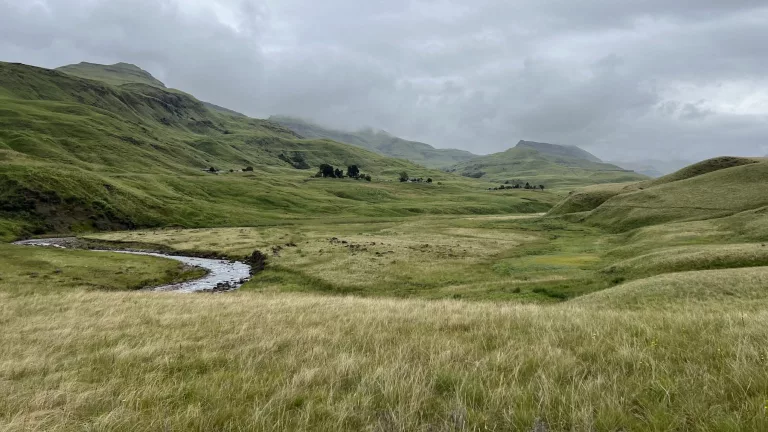 The Lower Lotheni area in southern Drakensberg has some of South Africa's most breathtaking views. I'm always overcautious to declare a place a 'hidden gem,' but I believe I have found one. Lotheni Nature Reserve is under an hour outside Underberg and has several day and overnight hikes. Because it's not as popular as the northern Drakensberg, you might be the only hikers on the trail, giving you free rein to choose which cave or plateau to call 'home' for the night (if you're overnight hiking).
5. The Stone House Kitchen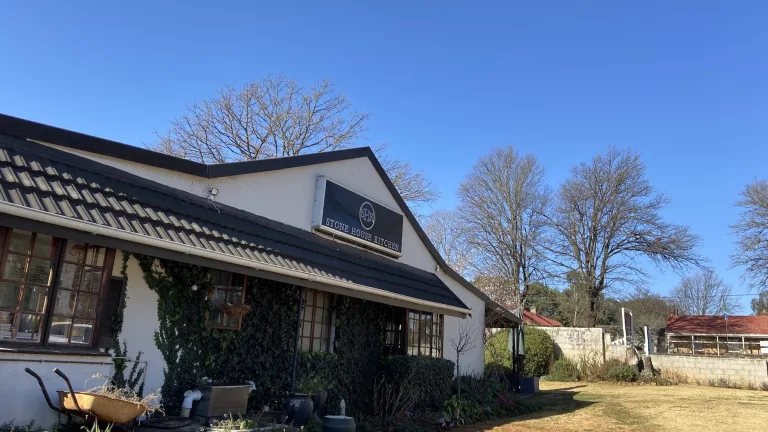 One of my favourite stops outside Underberg in Himeville is the Stone House Kitchen. This gorgeous spot has multiple seating areas, so whether you want a cosy indoor vibe or a day beneath the warm sunshine, you're covered at this restaurant. The food is hearty and delicious, with perfectly crispy fries (a must for me), and the people who work there welcome you like old friends.
READ: Where the heck's Himeville?
6. Kenmo Lake
Many people will tell you that the best time to visit Kenmo Lake is in autumn when the trees turn shades of orange, yellow, and red. The reflections of the colours in the water are beautiful, and the area is perfect for a picnic, exploring, or spotting birds in the bird hide.
7. Maloti-Drakensberg Transfrontier Park
The Maloti-Drakensberg Transfrontier Park is a declared World Heritage Site home to more than 40,000 bushmen paintings. This cross-border protected area is the largest outdoor gallery of rock paintings. Make the short drive to this exceptional park to appreciate South Africa's history and the exceptional scenery.
8. Himeville Arms Restaurant and Pub
The Himeville Arms is situated in the neighbouring area of Underberg. This historic pub serves craft draughts and local wines and offers idyllic views of the Drakensberg mountains. Enjoy a drink, or stick around for a delicious pub lunch/ dinner next time you're in or around Underberg.
9. Hiking
Whether you want a short hike, like the Hlogama Mountain Trail, or a longer one, like the Underberg Town Trail, there's something for everyone. Underberg's hiking trails offer scenic views of the Drakensberg mountains, farmlands, and rivers. Check the weather to ensure you don't land up hiking during a violent afternoon thunderstorm.
10. Splashy Fen
If you're ready for a good time, Splashy Fen is held in Underberg over the Easter weekend. Stages are set up on a farm, and the long weekend bustles with incredible performers, food stalls, people lazing on pool floats in the river, and rain (it always seems to rain).
11. Sani Pass
While you're in Underberg, an incredible day trip idea is to drive up Sani Pass and enjoy a drink at the Highest Pub in Africa. Depending on where you are, the trip is about an hour to the pub, and it's highly recommended to do it in a 4×4. Just remember to bring your passport.
12. The Whistling Goat
This country cafe in Himeville serves decadent cakes for tea time and stomach-warming meals for breakfast and lunch. Their fireplace will keep you toasty in the frosty winter months, and summer days can be spent in their outdoor eating area. The next time you're in Underberg, pop over to the Whistling Goat for something delicious.
Pictures: Jordyn Johnson
Follow us on social media for more travel news, inspiration, and guides. You can also tag us to be featured. 
TikTok | Instagram | Facebook | Twitter
ALSO READ: 10 underrated small towns and villages in South Africa