The tropical, under-the-radar city of Richards Bay along the northern coast of KwaZulu Natal boasts beautiful beaches, outdoor activities, and water sports galore.
If you're unsure what to do in sunny Richards Bay, here are ten options.
1. Alkantstrand Beach
Alkantstrand Beach is Richards Bay's only blue flag beach and is loved for its amazing surfing conditions and natural splendor.
Lifeguards are on duty year-round, so families can spend their days splashing in the warm Indian Ocean safely.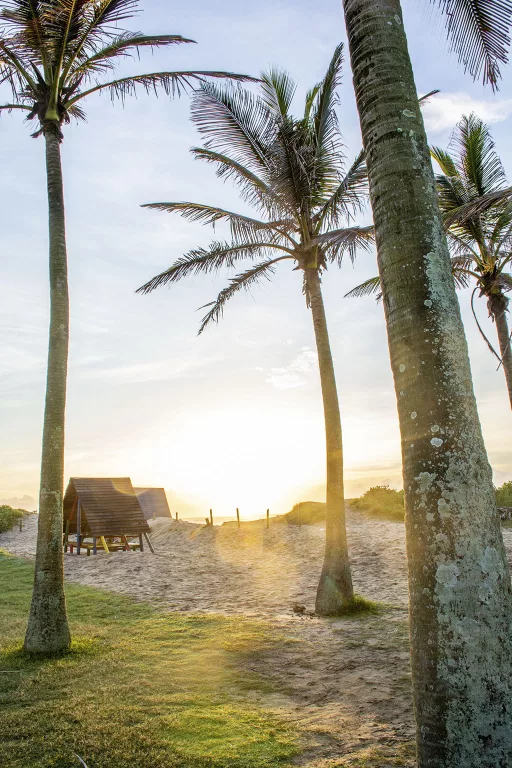 2. Portuguese on the Bay
Indulge in a Portuguese feast while overlooking the glorious bay. Visitors and locals head over to Portuguese on the Bay for the city's best-cooked ribs, prawns, and calamari.
3. Pelican Island
Don't expect to see any pelicans at Pelican Island (no one quite knows where it got its name from), but don't let that stop you from visiting. This island is perfect for snorkeling, kite surfing, fishing, and swimming. The sea is calm enough for little ones to splash around, and the beach is dog-friendly.
4. Mtunzini Trails
The Mtunzini Trails are found just outside the Umlazi Nature Reserve. The boardwalk weaves through a swamp forest, one of the country's most beautiful mangrove forests. Palm nut vultures nest in the raphia palms, so keep an eye to the sky when walking the Mtunzini Trails.
5. Porkys at the Lake
Porkys at the Lake is another restaurant that offers incredible food and views. This restaurant serves a variety of meals, including chicken dishes, pizza, and sushi. Kids will also enjoy the outdoor playground.
6. Hluhluwe-iMofolozi Game Reserve
Although an hour's drive out, Hluhluwe-iMfolozi Game Reserve is the oldest national park in Africa and well worth a visit if you are in the area. This Big Five game reserve has plenty of picnic spots, plentiful views of the landscapes, and Hilltop Restaurant if you feel like stretching your legs and enjoying a milkshake.
7. Dlinza Forest Aerial Boardwalk
This aerial boardwalk has been named one of KZN's hidden gems. It is about an hour and a half's drive from Richards Bay and offers an incredible walk through the enchanting woodland, birding opportunities, and picnic spots.
8. The Clay Oven
This restaurant is a great place for a lazy lunch, sundowners, or a delectable dinner. Diners are treated to gorgeous views of passing ships on the ocean and mouth-watering meals.
9. Cape Vidal
You'll have to drive through the Isimangaliso Wetland Park to reach Cape Vidal, which is an exciting excursion in its own right. The ocean is warm and boasts diverse and vibrant marine life. It's advised that you do a guided snorkel with a professional guide as the currents can be very strong and dangerous.
10. Enseleni Nature Reserve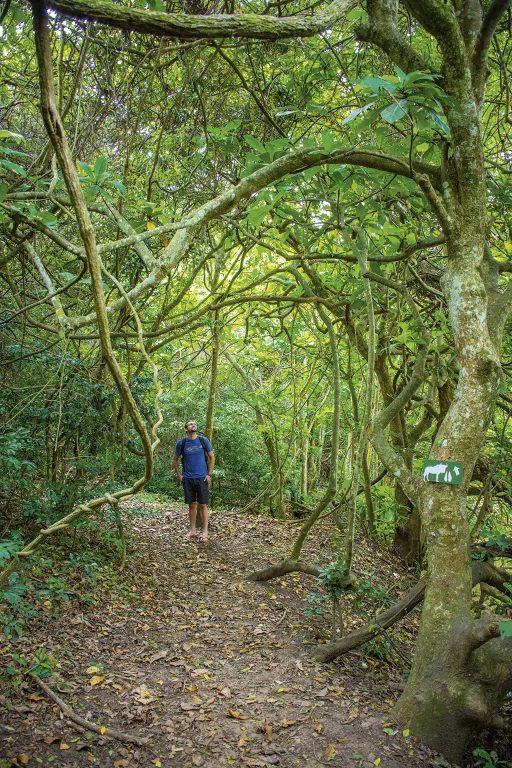 Enseleni Nature Reserve is situated between Richards Bay and Empangeni and is separated by the Nseleni River. It's a haven for wildlife, including zebra, wildebeest, impala, giraffes, crocodiles, and hippos.
ALSO READ: Richard's Bay: the furthest port