The small village of Umdloti just outside of Durban has held onto its small seaside town vibe, even while development continues throughout it.
The restaurants all spill out onto the road, and most allow your doggos to join you. The beaches are beautiful for swimming, surfing, or tanning. There are little rock pools for little people to play in safely, and there are as many people walking as there are cars (actually, there might be more people walking).
Although smaller than a town, there is still plenty to do in Umdloti, starting with these 10 things.
1. Foam
Definitely a crowd favourite, Foam is a breakfast/ lunch spot that invites the outside in with its big sliding windows and doors. The meals are simple and delicious, the coffee is always available (as the restaurant runs through loadshedding), and the beach is right on their doorstep.
2. La Vita Spa
For anyone needing some me-time and a good massage, La Vita Spa is the place for you. This spa is small and intimate, with a wide range of treatments and friendly and professional staff who will make your experience memorable and relaxing.
3. Bush Tavern
With a party in the evenings and a calm meal by the sea during the day, the Bush Tavern has something for everyone. You definitely want the Bush Tavern to be on your 10 things to do in Umdloti list because whether you order a seafood platter, a pizza, or a peri peri chicken, you are sure to have an incredibly delicious meal, beautiful sea views, and a fun atmosphere.
4. Umdloti beach tidal pool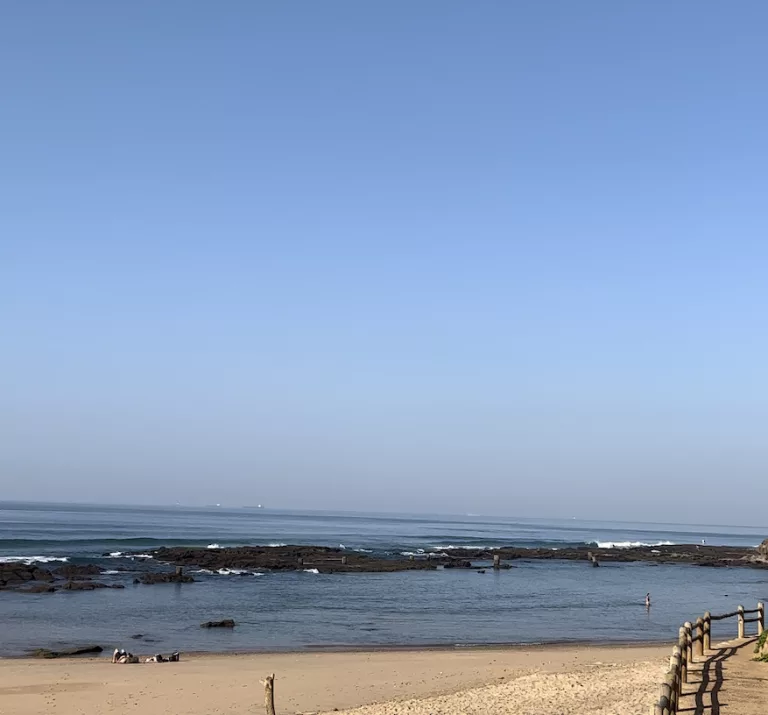 The tidal pool is perfect for little people who feel like a splash without getting completely dumped by the big waves. It's also a great spot to snorkel and look for marine life.
5. Doloras Cafe
Doloras Cafe is the roadside coffee shop you stop in the middle of your morning walk to grab a cappuccino or the spot you end a morning run at. On Saturday mornings, you'll see groups of people sitting around on the grass outside the little window as they sip their drinks, enjoying their weekend the right way.
6. Sandbar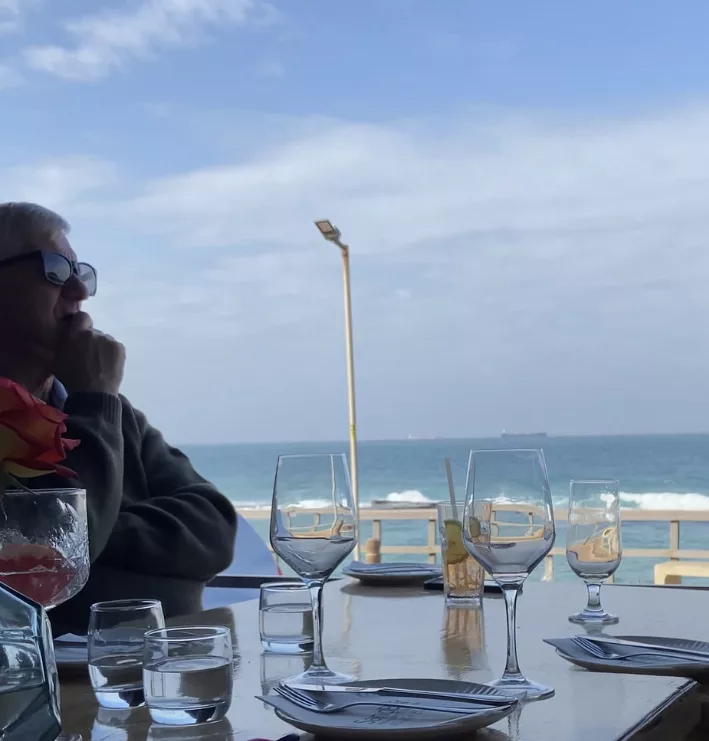 Like Foam, Sandbar's large sliding windows make you feel like you are sitting right on the beach. You also have the option to sit outside if you bring your furry friend along with you. Their food is delicious, and the drinks menu offers a wide range of cocktails to try out on a lazy Saturday afternoon.
7. Mount Moreland Swallows
A sight to behold is the barn swallows roosting between April and October. This is definitely one of the more unique things to do in Umdloti. The Lake Victoria Barn Swallow viewing site is free, and watching the 3 million barn swallows soar over the wetlands is a great way to end off the day.
9. Bel Punto
This family-owned Italian restaurant specialises in steaks, game, poultry, seafood, and Italian specialities. You can sit inside their spacious dining area or out on their terrace, serving uninterrupted ocean views.
5. Umdloti Beach
The Umdloti beach is a beautiful spot for those ready to set up camp on the sand and spend a day by the sea. The warm Indian Ocean makes this beach a great one year-round.
10. Tasca-Pizza
Tasca-Pizza is the spot to be if you require a delicious pizza on the beach. This street-side restaurant serves thin-based pizzas, pasta, and tapas; all of it will water your mouth.
If you're looking for things to do at a discounted price, visit Daddy's Deals.
Pictures: Jordyn Johnson
Follow us on social media for more travel news, inspiration, and guides. You can also tag us to be featured. 
TikTok | Instagram | Facebook | Twitter
ALSO READ: Island escapes: Living la vida local in South Malé Atoll