Growing up, Ballito was our family holiday spot. As the crowds of beach-derived visitors hit the shores of Umhlanga, we would pack the car with costumes and friends and spend glorious days getting sunburnt and begging our parents for ice creams whenever the ladies with the giant cooler boxes and bells walked past.
It's grown in popularity and size since those childhood holidays, but it still has those warm beachy days, salty air, and plenty more to do than just what's on this list of 10 things to do in Ballito.
1. Walk the Promenade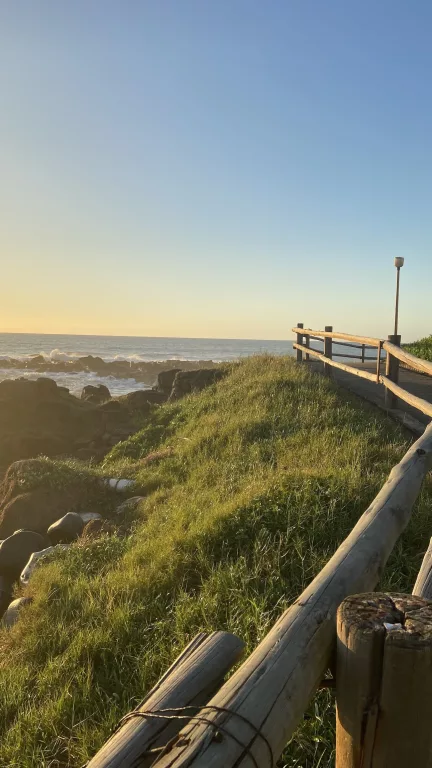 The Ballito promenade is the place to be as the sun rises over the ocean, and dolphins catch waves before the surfers paddle out.
Runners, dog walkers, leisurely strollers, and families looking for the perfect sunbathing spot are the types of people you'll pass as you walk the promenade.
---
Also Read: Explore these must-visit restaurants in Ballito
---
2. Local Coffee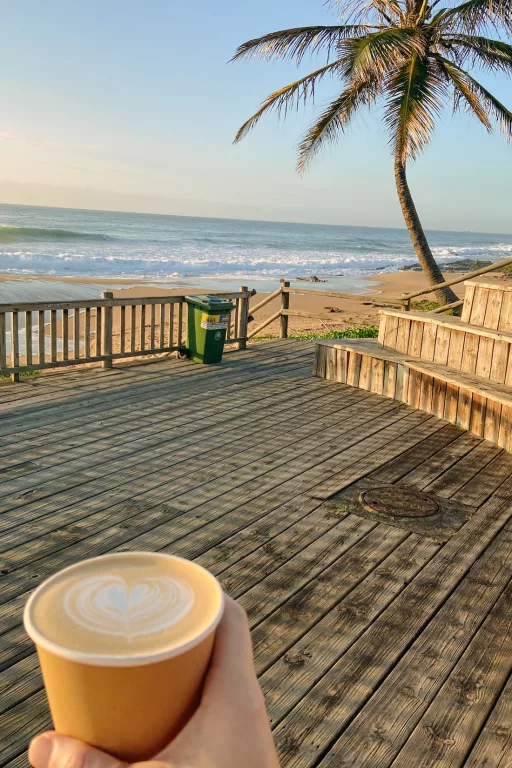 As you walk the promenade, there are plenty of restaurants that you can stop at for breakfast, lunch, or supper (depending on what time of the day you choose to walk). However, you must add Local Coffee to your to-do list.
Local Coffee serves a delicious cuppa and front-row seats to the ocean as you sip it.
3. Alchemy
Alchemy is defined as 'the process of taking something ordinary and turning it into something extraordinary, sometimes in a way that cannot be explained,' which is exactly what Alchemy Bar in Ballito does. A celebration of all things craft and local, this trendy and modern bar will offer you a taste sensation.
3. Willard Beach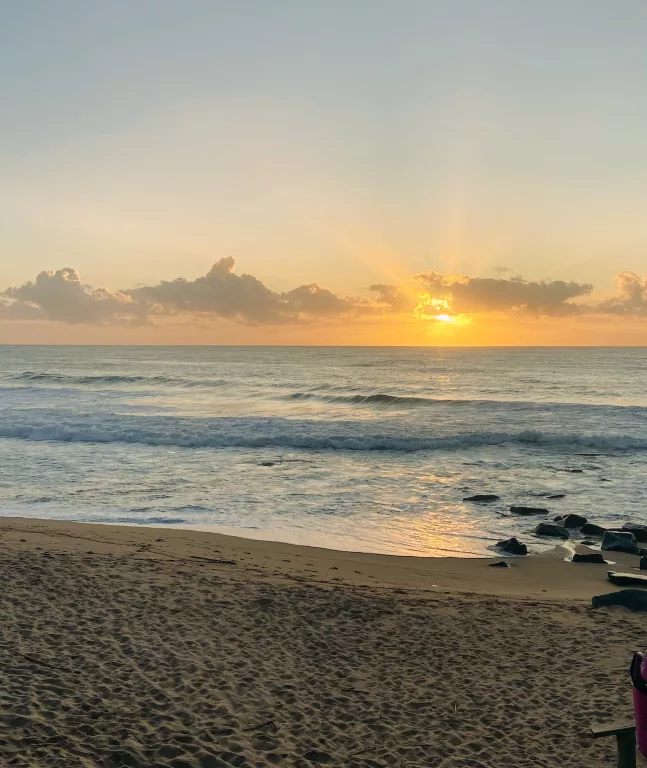 Since you're already on the promenade sipping coffee, you might as well pack a towel and suncream and spend the rest of your day at Willard Beach.
5. Thompson's Bay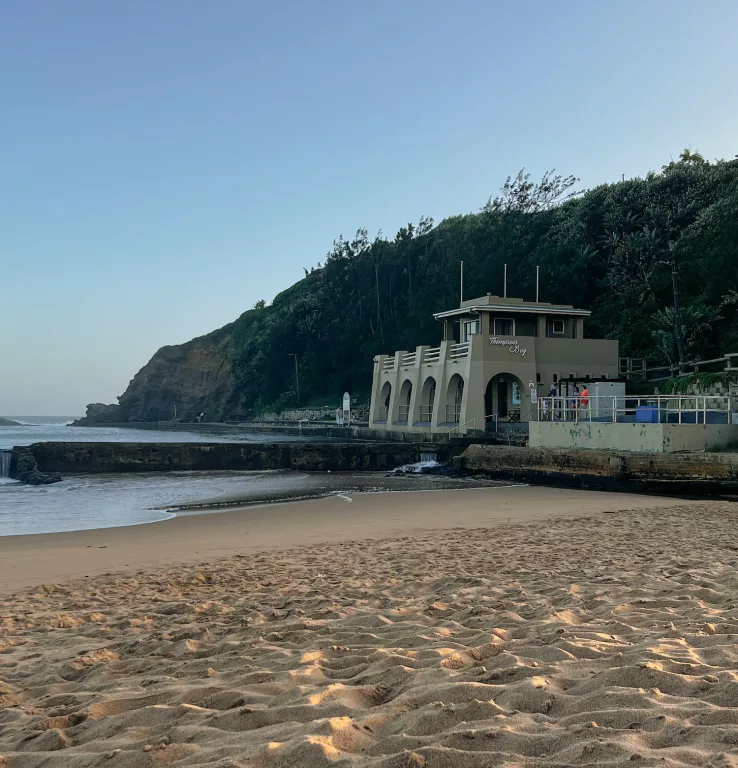 You will probably recognise Thompson's Bay when you see a photo. It is probably one of the most photographed beaches in Ballito as it has a glorious tidal pool, a mini 'hole in the wall,' and a unique walkway on the south side of the pool.
4. Waterberry
Moving a little bit away from the promenade, Waterberry Coffee Shoppe is a fresh and spacious restaurant that serves delicious meals, cakes, and other baked goods.
6. Skyline Coffee Shop
Another thing to add to your list of 15 things to do in Ballito is to visit Skyline Coffee Shop. Many people visit with their laptops so that they can get their work done while enjoying coffee and baked goods.
7. Salt Rock Beach
North of Ballito is Salt Rock Beach, which is where I spent most of my holidays. The surf is perfect for surfers, the ocean is great for swimmers, and the tidal pool is a good option when the sea is too rough to swim in.
8. The Market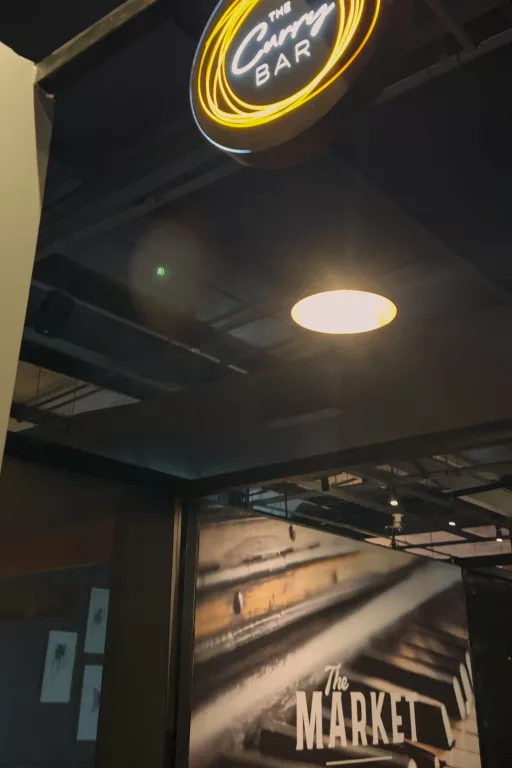 The Market is an excellent place when you have lots of mouths to feed and lots of opinions on what to eat. The food stalls sell food ranging from artisanal bread to spicy curries, with a bar and coffee shops in between.
9. Tidal Tao Snorkelling Safaris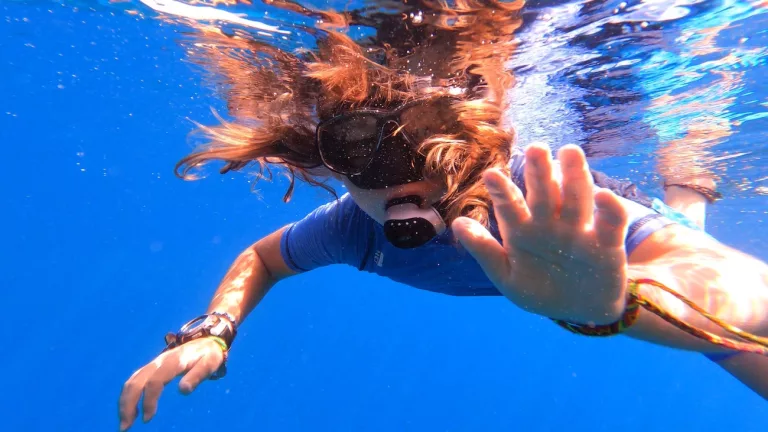 With over 150 species of reef fish and other beautiful marine life off the coast of Salt Rock and Ballito, a dive out with Tidal Tao Snorkelling Safaris should be on your list of things to do in Ballito.
They have a range of fun and safe snorkelling spots and believe that if you know how to swim, their team can teach you to snorkel.
10. Mozambik
Top of my list of restaurants to visit in Ballito is Mozambik, where you can sit with your feet in the sand drinking cocktails while waiting for your meal. Mozambik serves delicious hearty meals that they describe as unapologetically Afro-Porto.
11. Chaka's Rock
As a kid, I would sometimes walk to Chaka's Rock with my siblings and friends on a mission to find the parrot fish which live in the tidal pool. This beach is perfect for snorkelling and splashing in the waves. Just keep an eye out for the sea urchins that hide between the rocks.
12. Salt Cafe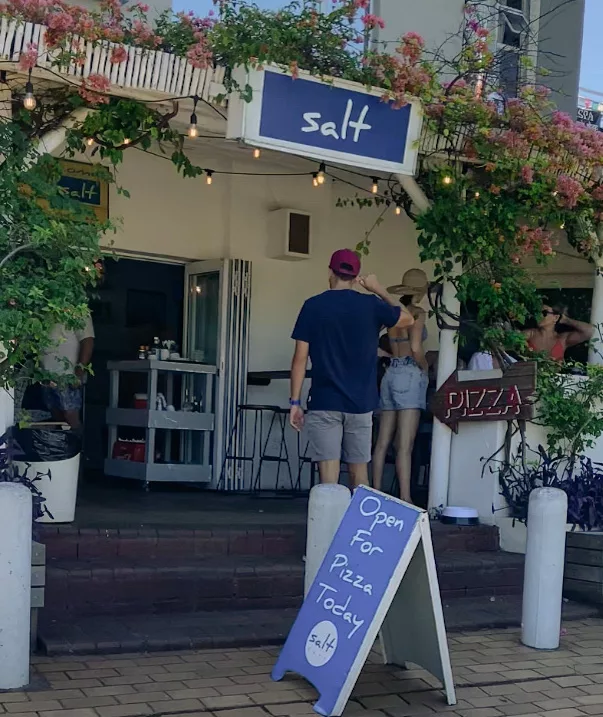 Possibly the best pizza cafe in town.
Salt is the type of spot you can visit after a day at the beach, barefoot and wet costume. The pizzas are wood-fired and crafted to perfection. You can either sit at the little street-side cafe or take your meal to the beach.
13. Ballito Surf School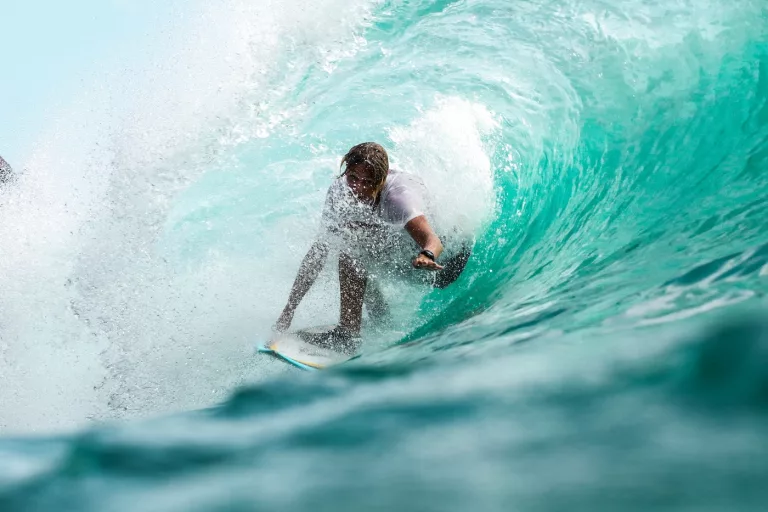 Why not do as the locals and surf?
Since 2014 Ballito Surf School has created a welcoming and 'stoke-filled' environment to help you learn and enjoy learning how to catch waves. Whether you've dabbled in surfing or never touched a surfboard in your life, Ballito Surf School caters to every need and individual when it comes to learning.
15. Ballito Farmers Market
Who doesn't love a good farmers' market on a Saturday morning?
The farm produce, a steaming cup of hot chocolate, fresh-cut flowers, crafted goodies, and locally made clothing items are all that makeup Ballito Farmers Market. Take a break from sunning yourself on the beach and visit this festive event every Saturday and Sunday.
Pictures: Jordyn Johnson
Follow us on social media for more travel news, inspiration, and guides. You can also tag us to be featured. 
TikTok | Instagram | Facebook | Twitter
ALSO READ: 10 unique attractions you never thought to visit in South Africa