It's easy to fall in love with the majesty of Namibia, or the wilderness of Kruger – but there's more to travel than that. That's why, in every issue, we write a guide about a little town in South Africa, and try to find out its secrets and its quirks. Here you'll find every guide we've written over the last year (and a bit) – if you're looking for a new adventure to enjoy in South Africa, you'll definitely find inspiration here.
Betty's Bay
What makes Betty's Bay the perfect holiday destination? All you need to find the answer, says Adel Groenewald, is a pair of comfortable shoes.
Montagu
If you stand in the middle of the intersection of Long and Church Streets in Montagu, you can view each of the four main styles of architecture found in the pretty old village (but be alert – Long Street is the R62, with cars whizzing past on the way to and from Oudtshoorn).
Enchanting Montagu: small town form and function
Ghost hunting and other things to do in Montagu
Citrusdal
Citrusdal is a thriving farming district by trade but has been dragged kicking and screaming into tourism. It's well worth the trip because it has so much to offer: rooibos, natural hot springs, as well as the eponymous oranges.
Elands Bay
At first glance, there's nothing to do in Elands Bay except surf and eat crayfish. Yet the same family caravans return to the beachfront campsite each summer. Clearly, doing very little is part of the appeal in this sleepy coastal town.
Glentana
Glentana is the first choice when George and Oudtshoorn locals go beach-walking. Jazz Kuschke found out why.
Groot Marico
A hearty dorp of more than just dops: Oom Schalk Lourens made it famous, but Vuyi Qubeka finds more than mampoer and tall tales in Groot Marico.
Hermanus
There's nothing charming about progress, says Tyson Jopson. What happens when an old fishing village turned holiday hotspot embraces the business of watching whales go by?
Howick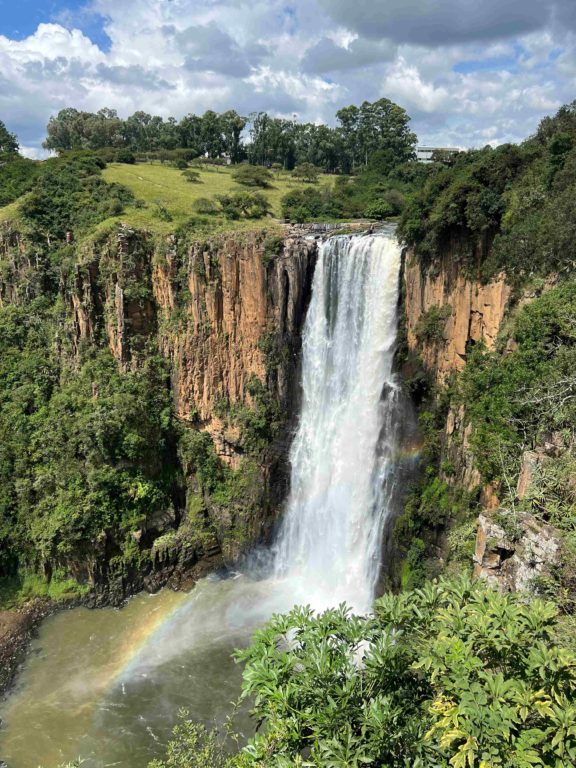 At 120kmph, hurtling down the N3, it's a case of blink and you'll miss Howick. Paul Maughan-Brown took exit 103 for a few laid-back days with the locals.
Lake Jozini
At the foot of the Lebombo mountains, just south of Swaziland, lies a destination that not only resembles Zimbabwe's Lake Kariba, but also rivals it in terms of activities and accommodation. Villiers Steyn and Tabby Mittins soaked up the sun on Lake Jozini.
Mossel Bay
A temperate climate, deep historical roots and a well-developed tourist infrastructure make Mossel Bay far more than just the gateway to the Garden Route, says Jazz Kuschke.
Paarl
Paarl is frequently overlooked in favour of the refined salons of Franschhoek, and Stellenbosch's leafy avenues of learning, with its gourmet eateries, sleek art galleries and please-see-me pavement cafés. It's unfair to a beautiful town that retains its earthy, we-are-actually-here-to-make-good-wine feel, and has excellent restaurants, art galleries and coffee shops that hold their own anywhere. Fred Hatman concludes that Paarl really has it all – without being too pleased with itself.
20 amazing restaurants near Paarl
Warm up this winter with a visit to Paarl
Prince Albert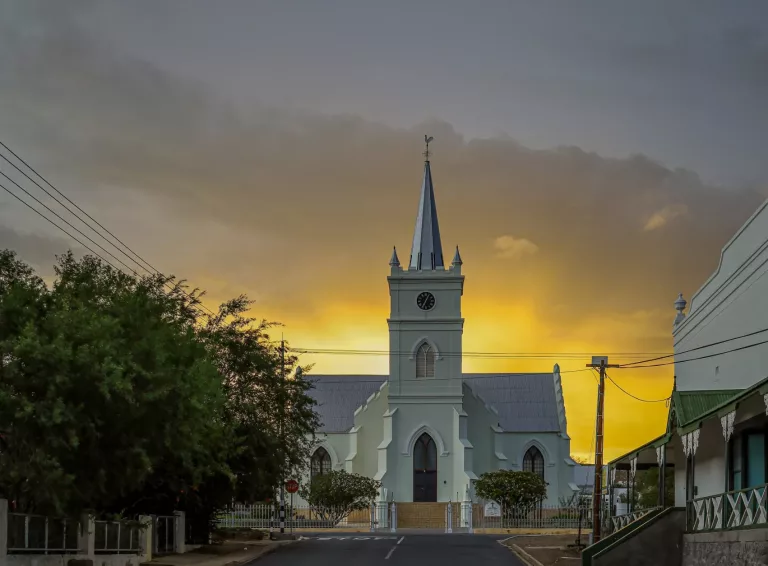 Long a thriving farming town and a gem on the Karoo tourist trail, Prince Albert is adding new community voices to its more familiar Victorian history.
Hoedspruit
Though still a mecca for would-be and hardened game rangers, Hoedspruit has boomed into one of South Africa's fastest growing towns, under constant expansion and development. It hasn't lost its sleepy Lowveld charm though, and there's no shortage of things to do in around Hoedspruit.
10 things to do in and around Hoedspruit
Kaapsehoop
The quirky and quaint village of Kaapschehoop feels like an old storybook coming to life. The houses are all different colours, there's a blue passion wagon that you pass as you drive in, and wild horses that practically own the place.
Spend 48 hours exploring Kaapschehoop, Mpumalanga
Southbroom
Take a trip to Southbroom, a village tucked between two rivers on KZN's South Coast that has conservation and recreation as its top priorities.
Stanford
There's something in the air in Stanford. Amongst the mix of quaint Victorian houses and stooping Strandveld cottages, Fred Hatman discovered that there's a quite intangible Stanford thing that sucks you in.
Umhlanga
A small town with a big heart, Umhlanga, on KwaZulu-Natal's north coast, is a spot for everyone to enjoy almost year-round sunshine.
Wakkerstroom
Wakkerstroom is a village with no traffic lights for at least 30 kilometres in any direction. And that's the way the locals like it.
Guide to Wakkerstroom
Got a suggestion for a little town we haven't visited yet? Leave it in the comments!