South Africa is one of the best places for an adrenaline junkie to live. From skydiving, and towering cliffs and bridges to jumping off and testing our body's limits. If you dare, here's an adventure seeker's guide to South Africa.
Read: The 11 best adventure activities in Cape Town
Cape Canopy Tours Hottentots Holland Nature Reserve
High up in the Hottentots Hollands Mountains, this Cape Canopy Tour is surrounded by breathtaking fynbos-clad cliffs with slides up to 320 metres long, with some lasting over 30 seconds.
With views of a towering waterfall and a suspension bridge over deep gorges. A tour taking more than 4 hours, it's definitely a value adrenaline tour in South Africa.
Read: Cape zipline through the snow
Bungee at Bloukrans
Face your fears and take the leap. You'll either be hooked or proud of yourself for ticking it off your bucket list.
Skill required: None.
Safety level: Generally safe. Always go with a verified company and obey safety instructions.
Try: Face Adrenalin
Read: 12 sensational Western Cape campsites
Seal Snorkelling in Hout Bay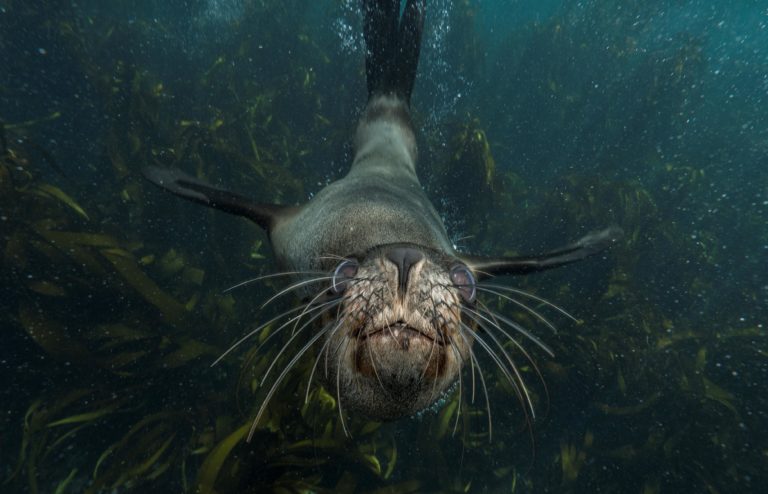 Animal Ocean takes tours at 9:30am, 11:30am and 1:30pm every day, starting from Hout Bay harbour – although you meet at the offices in Albert Road. You can rent a GoPro with underwater casing.  
072 296 9132 
animalocean.co.za 
Abseil Table Mountain
Elevate your adventure to new heights, 1,000 meters above sea level to be precise. This is the worlds highest commercial abseil, where an hour-long guided experience takes you to the top of Table Mountain with unrivalled views of the Mother City.
For more information, visit CapeXtreme here.
Bouldering Cederberg
A mountainous playground, the Cederberg has many rocks ranging in size. It is one of the world's foremost bouldering destinations, thanks to 300 million years of erosion – the boulders essentially the crumbs of what was once a very big biscuit – metaphorically speaking. There are over 4 000 climbing routes in the Cederberg and counting. From easy to impossible, there's one for every level of climber.
Canyoning in the Wilderness
This activity includes hiking to the top of a canyon and then getting down again by abseiling or jumping into the water! Be sure to also check out Suicide Gorge near Swellendam, one of South Africa's most famous Kloofing spots.
Skill required: Reasonable fitness. Mountaineering skills are beneficial, but not necessary.
Safety level: Generally safe. Always go with a verified company and obey safety instructions.
Try: Canyon Adventures Wilderness
Bungee swing at Oribi Gorge
If you wanted to stare fear in the face, Oribi Gorge near Port Shepstone is home to the highest bungee swing in the world. At 155m high, you can hurl yourself or fall off the edge of a waterfall and have what is arguably the best view(s) of the gorge – from every angle of course.
View this post on Instagram
Read: A Wild Coast Adventure for everyone
White water rafting
In Parys, the Vaal River offers some of the best whitewater rafting in South Africa and is manageable for every member of the family.
Follow us on social media for more travel news, inspiration, and guides. You can also tag us to be featured. 
TikTok | Instagram | Facebook | Twitter
ALSO READ: Walking tours in South Africa