Hidden away high in the Olifants River Mountains, Beaverlac campsite offers a beautiful and affordable escape, that is easily accessible to Capetonians.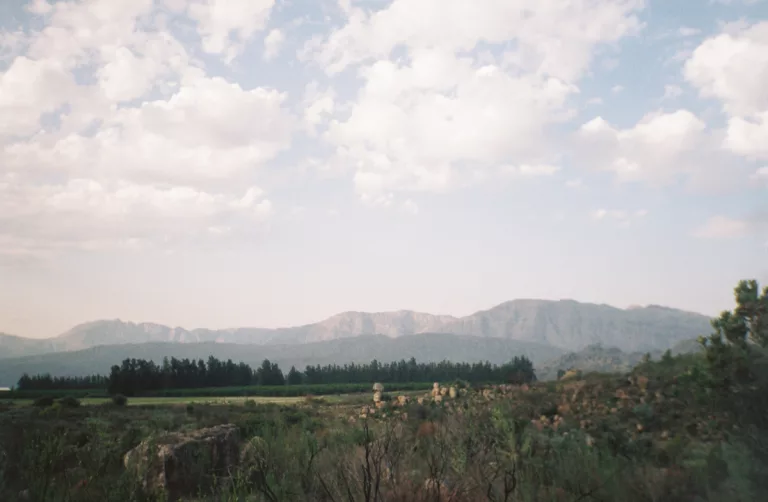 Beaverlac holds a special place in my heart, as it was the site of my first camping adventure as an adult. Not that my camping experiences prior to getting my license were vastly numbered – my parents were not huge on tents or 4x4s.
I feel it is worth a reminder for those who have been in the past and have not returned recently, why it is such a worthwhile endeavour. Especially for those of you living in Cape Town.
My girlfriend and I were browsing camping spots a few weeks ago, looking for a spontaneous trip, at an affordable price and not too far out of Cape Town. South Africa is full of stunning campsites, but many come at a cost, especially considering that prices are often geared towards groups, where you pay for your camping spot and split the price. Many also require reservation in advance.
So we turned to the tried and tested Beaverlac, initially a little disappointed to not be experiencing a new site, given we've both been a couple of times.
I was very quickly challenged on that disappointment, with our weekend up in the mountains serving as a reminder of Beaverlac's timeless beauty.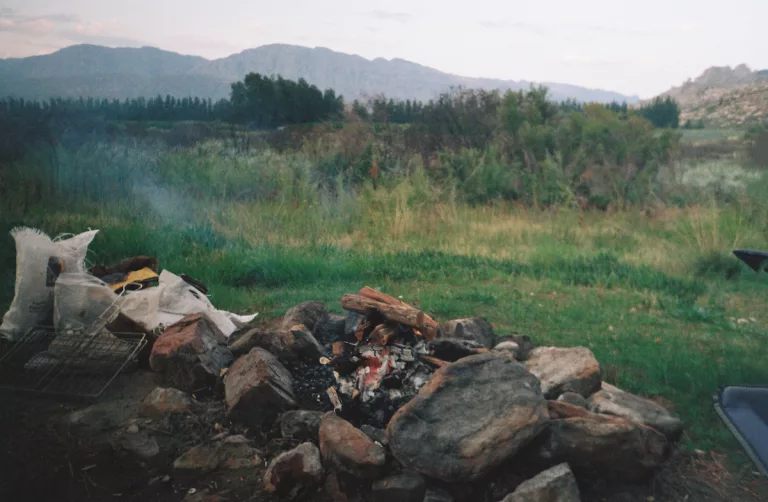 Beaverlac, not only stunning in scenery, is just so practical to plan. If you are travelling from Cape Town, it shouldn't take you more than two and half hours on the simple route up the N1, via the R44 and through Porterville. If you are camping in a tent (though they do have little cabins), you pay a ridiculously low fee of R80 per person, per night and a R40 car fee for the weekend.
Visit Beaverlac's website here
There is almost always space, and all you have to do is submit a booking inquiry, fill in the form that you are sent, and rock up with cash. Just make sure to not forget the cash, as their is no signal for card payments, at reception and at the shop.
The shop at Beaverlac is also just wonderful and despite being tucked away in a 5000 hectar valley, somehow seems to keep with the times and stock everything you may have forgotten when camping, be it ice, wood, batteries, oil, meat or booze. I was also happy to see that they now stock the Yakitori Chicken Lays, arguably the best flavour released in recent years.Bring your own Tabard though!
To wrap up the monologue on Beaverlac's practicality, I must add a caveat. We were blessed to have the latest Land Rover Defender 130 for testing. You can read my review on the car here, but essentially the Intelligent All Wheel Drive and All-Terrain Response systems, coupled with massive all-terrain tyres meant that the gnarly rocky road that descends after Dasklip pass down to the campsite, was not an issue.
I have seen old Chicos and Fiat 500s driven up Dasklip and down the dirt road, but I have never seen the under-carriage nor the aftermath of any of these cars. Evidence would suggest it is possible to get to the camping spot in a little hatchback, but if you can get your hands on 4×4 or two-wheel drive with a bit of ground clearance, definitely do so.
The Defender 130 has eight seats, so if you happen to find yourself with just your partner, your two bags and six extra seats, there is a lot that can be done to add to your camping experience.
The front two seats played home to big puffer jackets and the "miscellaneous bag". We folded the middle chairs  down to make space for our clothes, and hung ittle laundry bags off the front seats. Back seats were folded down to reveal the Defender's enormous boot and provide both a scullery and halfway station for meal prep.
Perhaps it was criminal to not take six people camping in the 130, I think we made up for it by using the stationary car as a make shift hut.
We set up our home for the weekend in a far corner of the campsite, stringing a hammock between two trees, and erecting the tent underneath the shade of the one. We parked the car with its boot towards the tent, shieldinit from other potential campers, though there would end up being only two in our area over the whole weekend.
It was the perfect set up; our fire pit stationed on the edge of grass, before the terrain turns to brush. The hammock stretched with ratchet straps between two tall trees, and our little two-person tent. All set against the backdrop of the brilliant Olifants mountains.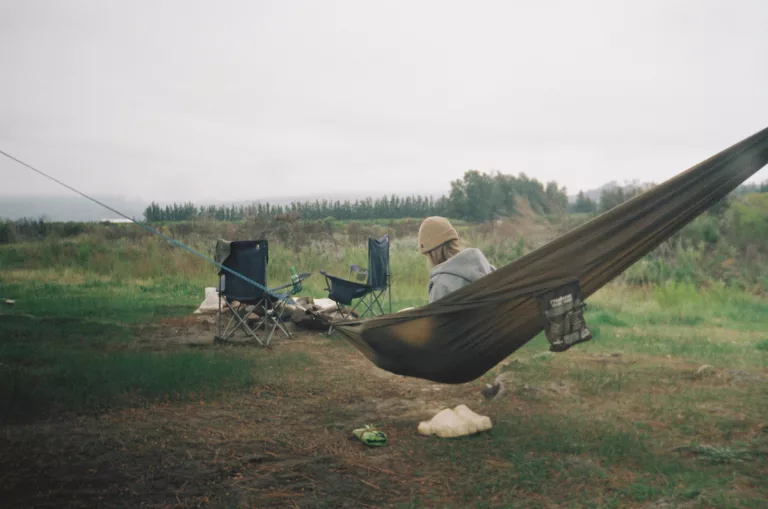 We were blessed with afternoon sun on Friday, and then a cool and cloudy climate come Saturday. It was still winter, and while some sun would have been welcome the weather made for perfect hiking conditions. We took Saturday to hike up the Totem Pools, where we took an icy dip and then cooked a late breakfast next to a thundering stream that added to the waterfalls of the Totem Pools.
Sunday was reserved for a slightly less strenuous walk to the secret pools, perhaps not as magnificent as the previous day's hike, though possessing an air of calm that the Totem Pools, with their rushing water and imposing rock formations, will never have.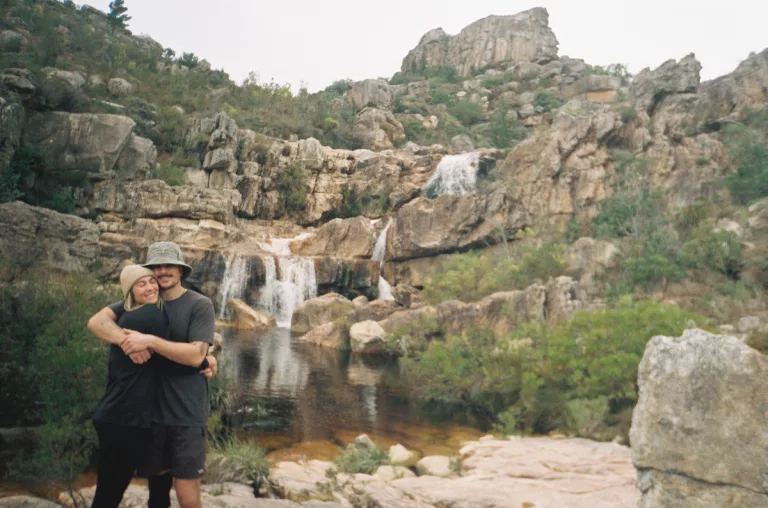 The secret pools won't take more than 20 minutes to get to from the campsite, and they provide a great space to set up for the day, especially in the summer where it is a bit easier to stay in the water. The Totem Pools offer a proper hike, and you can get to them with just over an hour of brisk walking, but I feel the scenery begs a leisurely walk and a few stops along the way.
Oh, and you must visit the main pool (a ten minute walk from the campsite). Let its popularity not detract from its appeal, it is a special and iconic spot in the South African camping scene.
Beaverlac, unlike our means of transport, is simple and bare bones its beauty. But it is a banker. You don't need a lot of money and you don't have to budget for a lot of travel time to get an authentic camping experience for a weekend. You also don't need to really plan it… Beaverlac, in its accessibility, offers you the luxury of spontaneity and the relief of serenity.
Imagery: Oliver Keohane
If you are interested in the impressive machine that got us up to Beaverlac, you can watch my review below: