With winter in full bloom, especially over the cape, hunkering down at beautiful wine farm destinations in Stellenbosch with some wine sounds like the best weekend plan.
These 15 spots should all go on your bucket list. Classic vineyard views, clinking glasses, and a delicious red to warm you down to your toes are all reasons to visit.
1. Spier
'Good wine from a good place' is Spier's catchphrase, and it couldn't ring more true. whether it's a picnic, at the farm cafe, or the hotel restaurant, there are many places to enjoy a meal and some wine when at Spier.
ALSO READ: Babylonstoren: all you need to know
2. Blaauwklippen
As one of the oldest wine farms in Stellenbosch, Blaauwklippen should go on your list of wine farm destinations to visit in Stellenbosch. The farm's rich history and winemaking traditions are what make this a top spot to spend the day.
ALSO READ: Cheers! South Africa's wonderful wine routes
3. Lanzerac
Lanzerac is the third oldest farm in the Stellenbosch region and has become an iconic landmark. With views of mountain ranges, old oak trees, and lovely vineyards, this wine farm offers more than just a good glass of wine.
ALSO READ: A classy pub crawl: 5 wine Bars in Stellenbosch
4. Uva Mira Mountain Vineyards
Translated as 'our wonderful grape' in Latin, Uva Mira Vineyards' wonderful grapes are made into wonderful wines on their stunning estate. Enjoy the Helderberg Mountain Range as you enjoy a day at Uva Mira.
5. Hazendal Wine Estate
If you're looking for a spot where some golf can be played, the kids can be entertained, and there's a good bottle of wine waiting to be enjoyed, then Hazendal Wine Estate is the perfect place for you.
6. Tokara Wine Estate
Escape to Tokara for the day where good food and great wine are always in order. The mountain views are an added bonus, and you will leave feeling as though you've been on holiday.
7. Zorgvliet
Described as nothing less than a haven, Zorgvliet is an idyllic wine estate just seven kilometers outside of Stellenbosch. Enjoy a picnic at the foot of the Simonsberg or a more formal meal in their Oakroom venue.
8. Jordan Wine Estate
Dating back over 300 years, the Jordans took over the farm in 1993 and took on an 'extensive replanting programme, specialising in classic varieties suited to the different soils and slopes.' The panoramic views only make the whole experience even more incredible.
9. Stark-Condé Wines
Self-taught cellarmaster Jose Condé has dedicated himself to producing award-winning wines at the Stark-Condé Wines estate. Neighbouring the Jonkershoek Nature Reserve, this is a great wine farm destination in Stellenbosch to escape to.
10. Delaire Graff Estate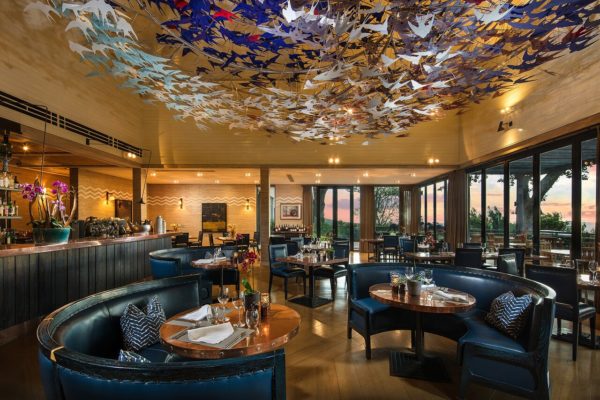 Wine, cuisine, and art are all on offer at the Delaire Graff Estate, designed by jeweller, Laurence Graff. It is the perfect setting for a weekend escape to the winelands.
11. Delheim Wines
This family-run wine farm estate on the slopes of Simonsberg prides itself on its award-winning wines and sustainable farming practices. Grab some friends and spend a day at Delheim, sipping delectable wines.
12. Rust en Vrede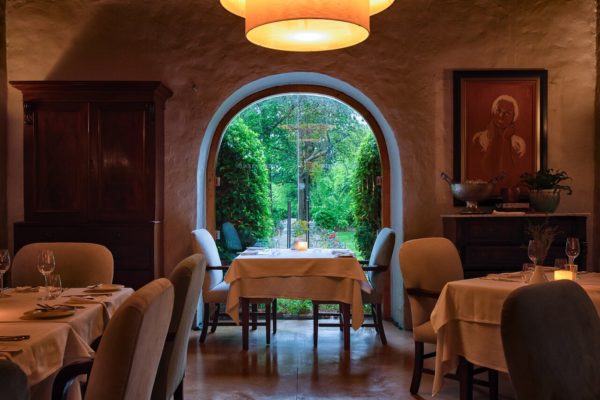 Step into history at the 300-year-old Rust en Vrede wine estate and enjoy their warm and rich Cabernet Sauvignon and Syrah, their main focus and pride and joy.
13. Villiera Wine
Through consistency and excellence, Villiera Wine has nabbed several awards for its delicious wines. This wine farm destination in Stellenbosch is an interactive one, as self-tours are encouraged to learn more about the wine-making process.
14. Waterford Wine Estate
The Waterford Wine Estate is situated within the breathtaking Waterford Wine Estate. The estate offers a wine walk, a wine drive safari, as well as a fine dining experience that you can take advantage of when you visit.
15. Middelvlei Wine Estate
This family-friendly farm is the perfect weekend escape, with a beautiful big verandah for summer, and a warm fireplace to snuggle up next to in winter. Middelvlei Wine Estate offers a truly South African experience where you can pair your wine with a meal that comes straight off the 'braai.'
Pictures: Getaway Gallery
Follow us on social media for more travel news, inspiration, and guides. You can also tag us to be featured. 
TikTok | Instagram | Facebook | Twitter
ALSO READ: 5 superb Stellenbosch coffee shops to try