Winter has bitten into our warm summer days, but that doesn't mean you can't still enjoy fun outdoor activities. If you're in the Western Cape, quad-biking and sandboarding are two things to add to your list of things to do.
Thrill-seekers Cape
Adventure junkies will love this tour over a nature trail and sand dunes.
Thrill-seekers Cape offers a 1-hour guided quad biking tour through the Atlantic Dunes.
15 minutes before embarking, your guide will review the rules and safety precautions and allow time for everyone in the group to get familiar with the four-wheelers.
Once everyone is comfortable, you will get to enjoy a 1-hour nature trail on the bikes.
You pay: R620
Value: R950
You Save: R330 (35%)
Expires: 31 June 2023
Website: daddysdeals.co.za
Cape Town Quad Biking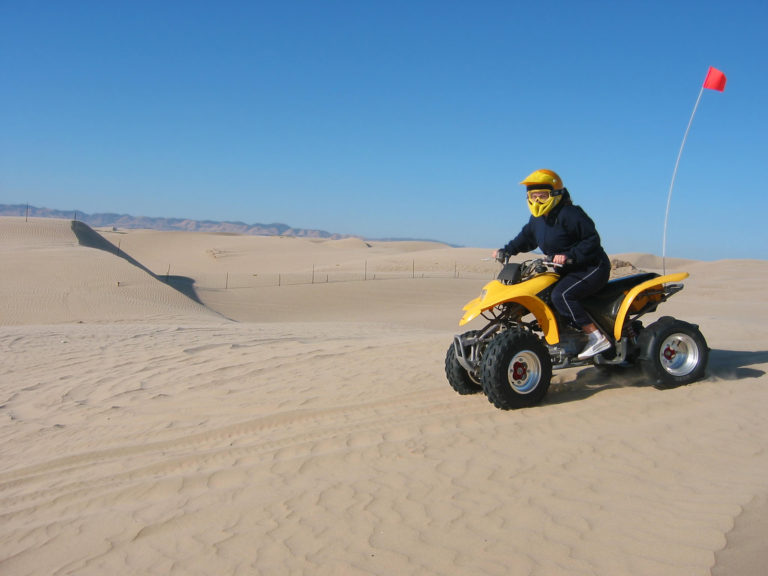 This exciting one-hour quad biking experience takes you down the iconic Atlantis Dunes, situated on the West Coast.
Before taking off on your fully automated 4-wheeled quad bike, your instructor will give you a ten-minute briefing on bike administration, safety, and operating the bikes.
This activity is perfect for both beginners and experts. No prior experience is needed as your riding teacher will guide you through.
You pay: R649
Value: R950
You save: R301 (32%)
Expires: 30 June 2023
Website: daddysdeals.co.za
Morgenhof Quad-biking
The perfect date does exist. Visit the gorgeous Cape Winelands with your loved one, and take in the beauty of the vineyards, forests, and natural renosterveld on the back of a quad bike.
Perfect for beginners, this quad biking experience on Morgenhof Estate in Stellenbosch is a treat for the eyes and the adrenaline rush. Grab your partner, family member, or friend and enjoy an hour's guided quad biking adventure.
You pay: R799 (per couple)
Value: R1400
You save: R601 (43%)
Expires: 30 July 2023
Website: daddysdeals.co.za
BBG Adventures – Sandboarding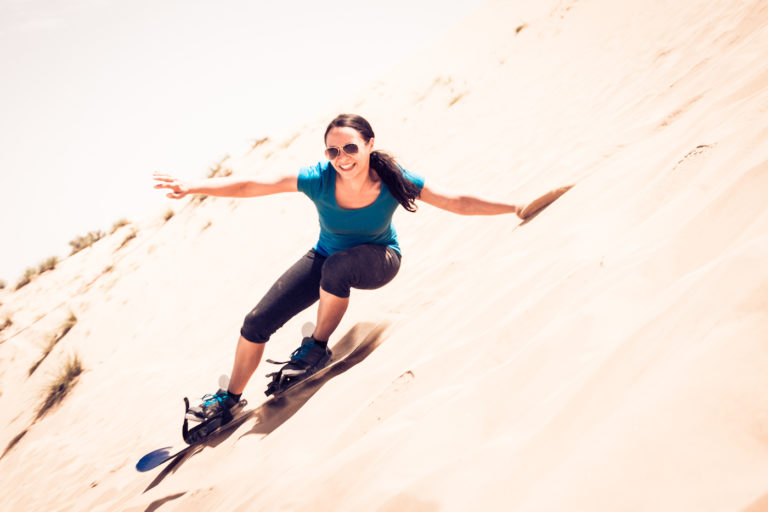 Experience three hours of pure adrenaline and excitement in the Witzands Aquifer Nature Reserve.
This is the deal:
2-hour sandboarding with a sandboard and wax, hiking the dunes, guided sandboarding tour, professional sandboarding guides, and shade in summer
1-hour quad biking experience with a 10-minute briefing on safety, administration, and operation of the bike.
This is the perfect weekend adventure, leaving your troubles in your dust as you zoom around the sand dunes.
You pay: R899
Value: R1 745
You save: R846
Expires: 30 June 2023
Website: daddysdeals.co.za
BBG Adventures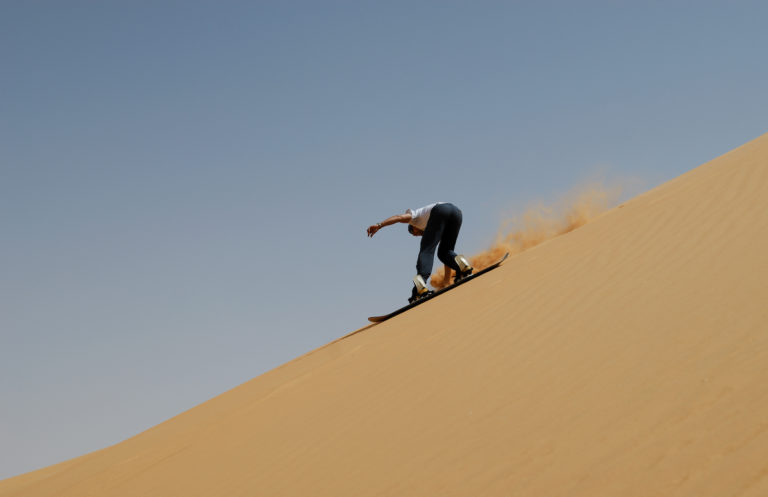 Spend an exhilarating 2 hours sandboarding down the ever-shifting sands of the Atlantis dunes. The rates include a sandboard and wax, and professional sandboarding guides (sandboarding permit not included).
Your guide will meet you at the permit office and drive you to the sandboarding site in an off-road vehicle. They will then talk you through everything you need to know including preparation, skills, and safety procedures. If you're a beginner this activity is perfect for you!
You pay: R399
Value: R800
You save: R401 (50%)
Expires: 30 June 2023
Website: daddysdeals.co.za
Cape Town Sandboarding Tours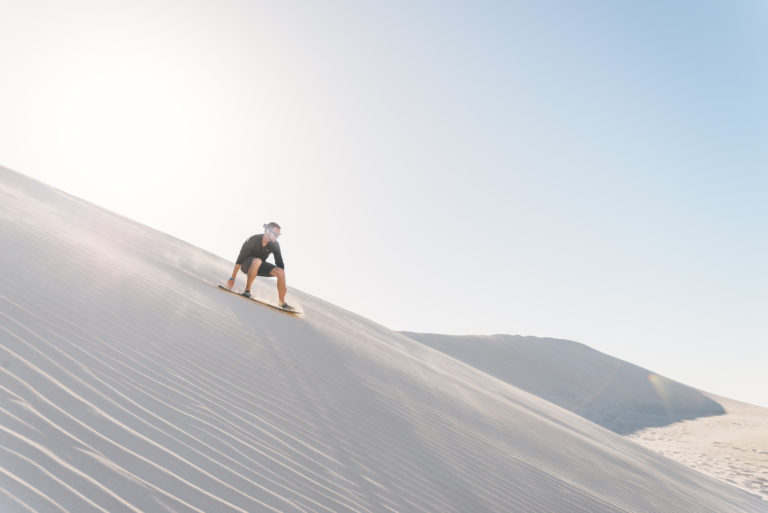 Pack closed shoes, sunscreen, and refreshments, grab two friends, and indulge in a 90-minute sandboarding session. You can bring additional friends or family for only R250 each.
On top of the adrenalin-filled sandboarding experience, look out for the various biodiversity of Witzands Aquifer Nature Reserve. Steenbok, cape grysbok, small grey mongoose, Cape dune mole rat, and the caracal are just a few of the creatures you might be lucky enough to spot.
You pay: R750 (for three people)
Value: R1 500
You save: R750 (50%)
Expires: 31 October 2023
Website: daddysdeals.co.za
Pictures: GettyImages
Follow us on social media for more travel news, inspiration, and guides. You can also tag us to be featured. 
TikTok | Instagram | Facebook | Twitter
ALSO READ: 10 Things you didn't know you could do in Mauritius