The first thing most people think of when planning a holiday is beaches. But there are many reasons to consider the mountains as your next getaway, such as stunning natural scenery, an escape from the hustle and bustle of modern life, no crowds, and switching off technology in favour of immersing yourself in nature and enjoying the outdoors. In the mountains, there's fresh air, exercise if you want it, and relaxation, if you prefer, and it's the ideal place to connect with your family away from distractions. Mountains offer you an opportunity to slow down, pause and find peace.
If you're considering getting your head in the clouds on a mountain break, this list of suggestions, which are all in the Olifants River Mountains (part of the Groot Winterhoek wilderness area) and right on Cape Town's doorstep in the Bergrivier region, might help you decide where to go.
1. Pampoenfontein Guest Farm

'This is a secluded retreat that offers five beautifully furnished self-catering cottages tucked into pristine fynbos-covered mountains. Guests can enjoy the trails which wind through the wilderness area and reveal magnificent views and stunning flower sightings,' explains Nomonde Ndlangisa, CEO of Bergrivier Tourism.
The Cape Floristic Region is one of the most biologically diverse areas on Earth, home to over 9 000 species, and Groot Winterhoek Mountains are considered a vital sanctuary for the preservation of many endemic species of fynbos, some of which are threatened. Flower viewing at Pampoenfontein is best from August to November when the bulbs are in flower – but from June to December, proteas and pincushions are prolific, while from November to February, the erica's are in bloom.
The area is also home to about 100 different species of bird, including some that are uncommon in Southern Africa, such as the Verreaux's (black) eagle, the Cape sugarbird and the Cape rock jumper – so, this is a fantastic getaway for twitchers.
2. The Berghoff-Fynbos Chalets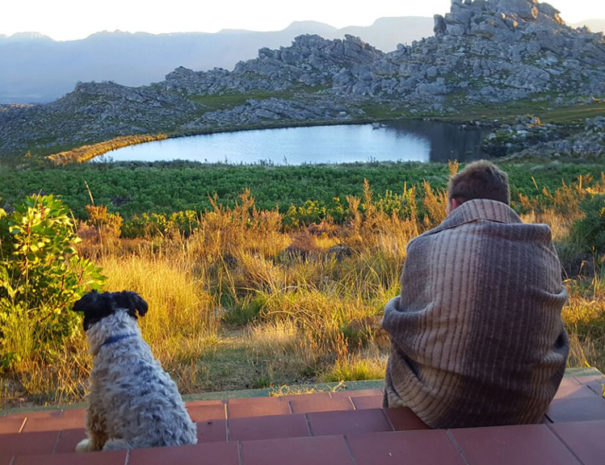 'These are are another mountain getaway must,' continues Ndlangisa. 'Berghoff has three self-catering chalets situated in remote spots on a commercial protea farm in the mountains above the town of Porterville. A beautiful dam is ideally suited for swimming and boating. There's even a rowing boat and two canoes available for guests to use. Tracts of natural veld are ideal for hiking and sedate wandering to enjoy the lovely mountain views.'
2. Cedarpeak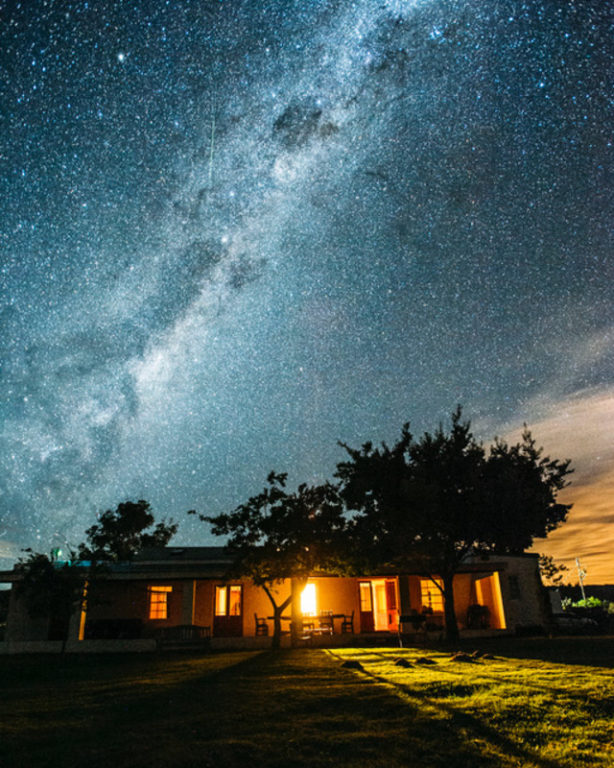 'Another not-to-be-missed mountain retreat is the Cedarpeak wilderness area in the foothills of the Groot Winterhoek mountains,' says Ndlangisa. Cedarpeak offers accommodation in several secluded cottages with easy mountain access, sweeping views, and abundant outdoor activities such as hiking, kloofing, rockpool swimming, fishing and more. You can also spot ancient rock paintings here.
Cedarpeak allows guests exclusive access to 8000ha of natural wilderness and the biggest, most diverse range of endemic plant species worldwide. Animals such as duikers, grey rhebok, clawless otters, baboons and the rare Cape leopard can be found throughout the area, and the rivers host the endangered Western Cape yellowfish.
Other activities
Additional activities include mountain biking. All the abovementioned venues offer great trails to visitors, and there are other trails in the area (such as the Dasklip Pass Gravel Bike Route). You can also visit Ginsmith, an artisanal gin distillery tucked into the mountains (booking ahead is crucial for this remote distillery). If you're keen to test your adrenalin, companies offer tandem paragliding and hang-gliding experiences off the Dasklip Pass and at Pampoenfontein. A short drive down the mountain takes you into the quaint village of Porterville, a beautiful town dubbed one of the most desirable and popular country towns in the Western Cape. For foodies, there are a myriad of coffee shops, restaurants and eateries. Porterville has become a mecca for many diverse artists and an art experience is highly recommended. Visit them in their studios to view and buy a wide range of art, from ceramics to paintings and jewellery.  

'Whether you are alone, in a couple, a family with children of any age, or with a group of friends, the mountains surrounding Porterville offer something for everyone. From a sedate and relaxed getaway to an adventurous adrenalin-filled outing, you will find it all in the mountains,' concludes Ndlangisa.

For more information on where to get away in the Bergrivier area as well as other things to see and do, visit Bergrivier Tourism & Accommodation South Africa.

DEAL: A mid-week mountain cottage stay in Citrusdal

DEAL: A mid-week winter getaway for 2 in Citrusdal

Follow us on social media for more travel news, inspiration, and guides. You can also tag us to be featured. 

TikTok | Instagram | Facebook | Twitter

ALSO READ: 8 amazing adrenaline activities to do in Zimbabwe and Zambia