As a child of the Midlands, every return visit as an adult conjures happy memories of exploring the dusty backroads and a variety of curious stops. Here are a couple of my favourite stops along the Midlands Meander – revisited this autumn with my mother, writes Jared Ruttenberg. 
1. Abington Wine Estate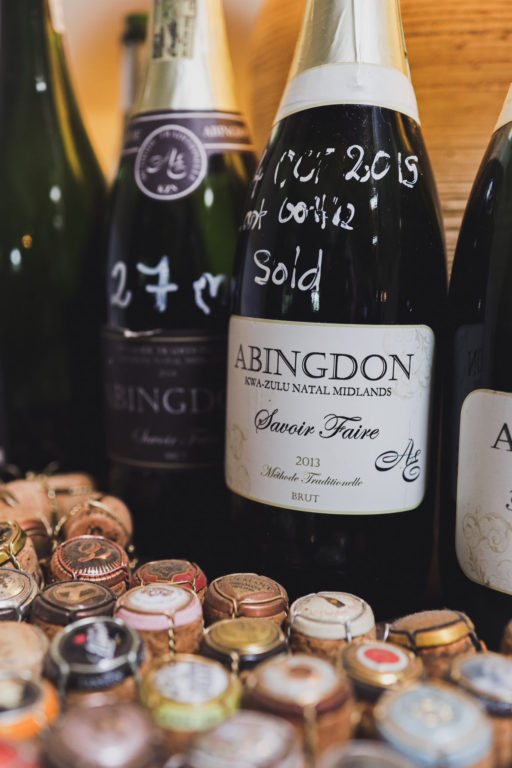 Over a decade ago, my parents took me to visit KZN's fledgling winery. It was an experience I'd never forget – and as both my palate and career have developed to include a love for wine, Abingdon has been part of that journey.
Jane and her husband Ian are the entertaining pioneers behind Abingdon, having created something remarkable. The lineage of awards they've earned is a reminder that Abingdon is much more than a midlands novelty project.
While viognier is where they wear their hat, in the opinion of this modest taster (and others in the industry) it is their Chardonnay that should be most celebrated. Notwithstanding their cool climate reds – especially their Nebbiolo if you can get hold of a bottle!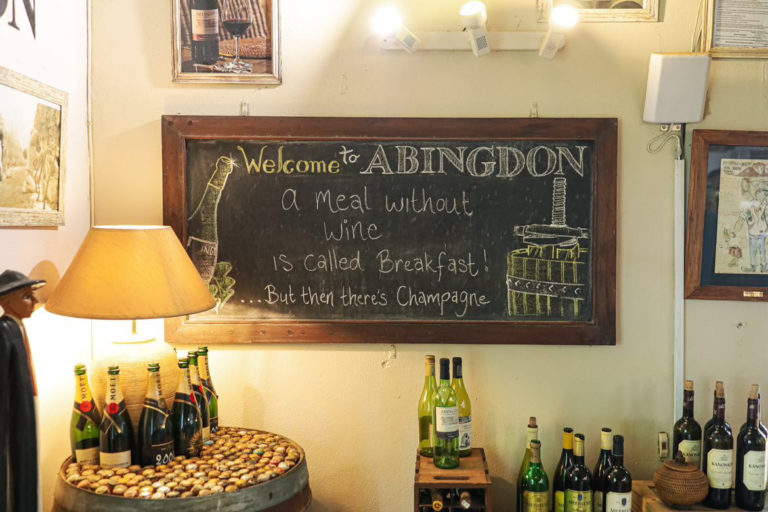 While you'll come for the wine tasting make sure to stay for the tantalising meals. That way you can languish away time with Jane's tempting cuisine, paired with a glass of your favourite wine from the tasting. I'd suggest 11h30 tastings and then lunch after. www.abingdonestate.co.za
Also read: 15 best romantic getaways with a private jacuzzi
2. Ardmore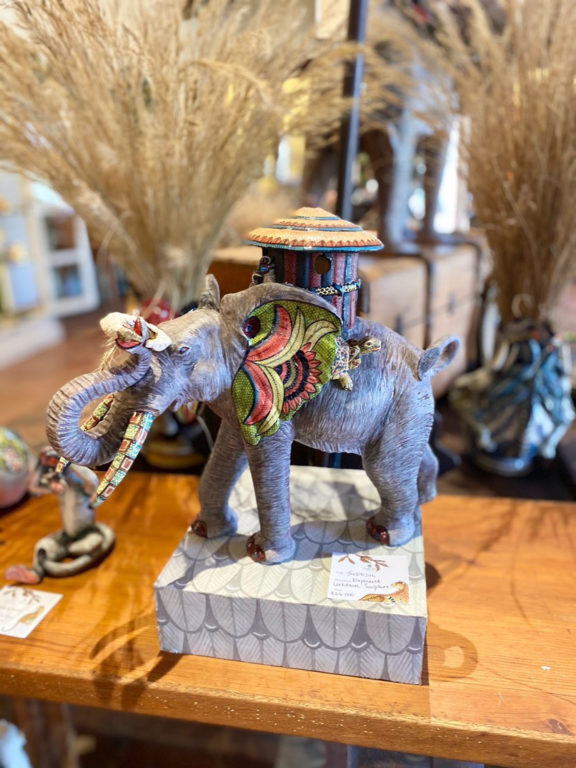 Ardmore creations adorn the finest homes and hotels across South Africa, but many don't know the brand home is nestled in the Midlands on an utterly beautiful farm. Carve out some time for a visit to peruse the expertly crafted ceramics and textiles.
For almost four decades Fée Halsted has guided emerging ceramicists in the field and what they have achieved is simply breathtaking. In addition to the now over 70 skilled artists from their local community, the Ardmore Community Fund provides creative skills to many children in a local school.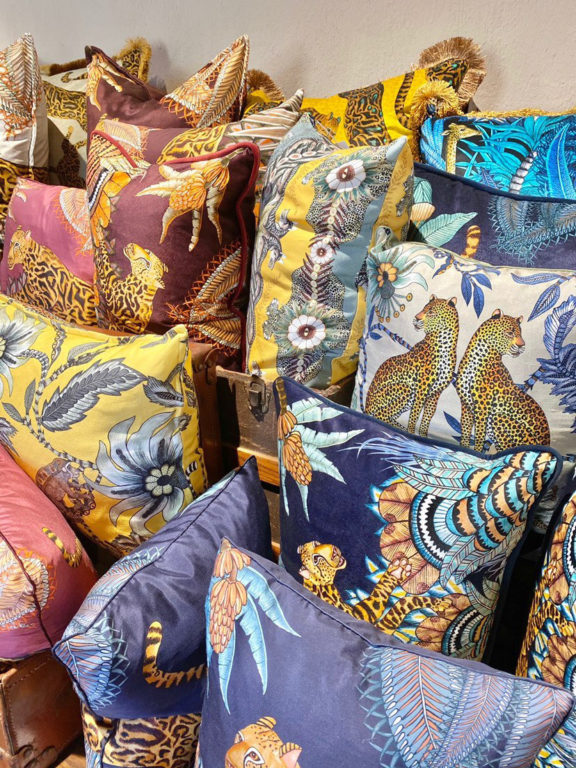 While some of the creations might be out of the budget, you may delight in the textile range as much as I do – which was introduced in 2010. My favourites include the table clothes and then napkins – ready to transform any dinner table. ardmore-design.com
3. Howick Falls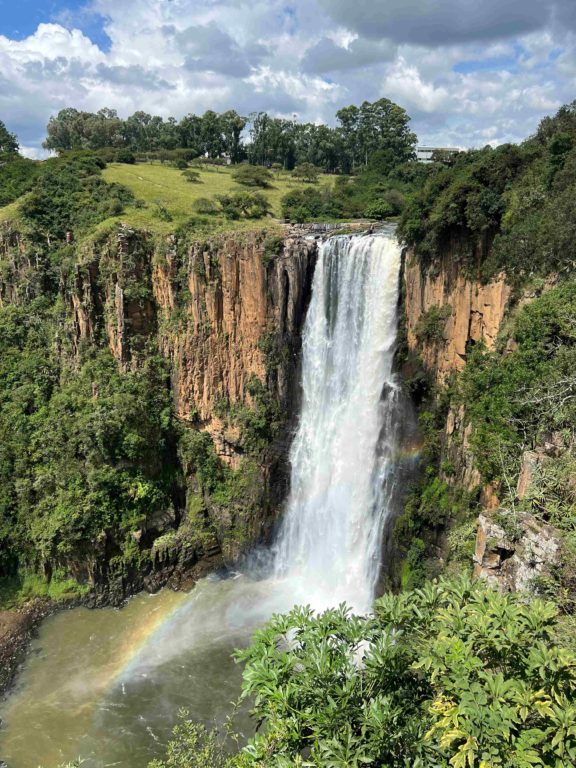 Waterfall chasers are bound to be impressed with the majestic Howick Falls, where water drops 183m down the cliff onto the rocks below. The area is currently under some necessary upliftment, but you can still park a short while away and then walk down to the falls. The vendors nearby provide an excellent opportunity to stock up on a few curios if you're needing to take home some gifts.
If the appetite calls for it, annex your visit with a stop at Vine and Fire for hearty meals and affordable wine. Do try to book your place in advance for it's a favourite with the locals.
4. Brahman Hills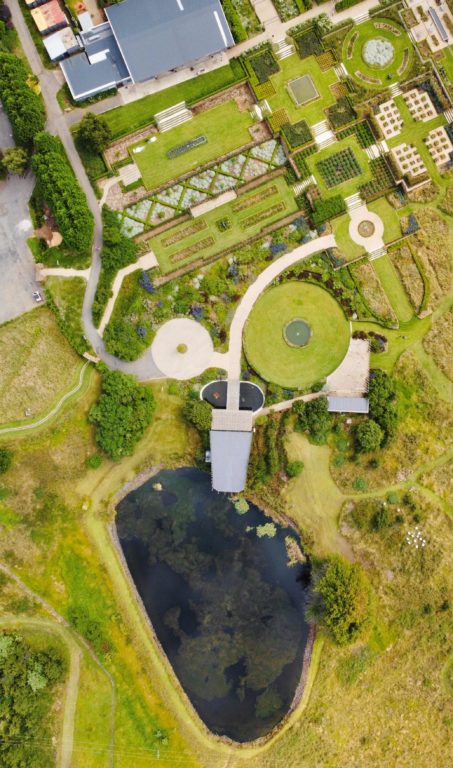 Twenty years ago, I visited the property (then under a different name) and was snowed in for two days. I always vowed that I'd return – hopefully under sunnier circumstances to properly enjoy the space. Two decades later and I'm bowled away by what Brahman Hills has achieved. Just over 30 minutes from Pietermaritzburg Brahman Hills offers possibly one of the Midlands Meander's most enticing stays.
Their extensive gardens were only recently launched – and I couldn't help but feel that I'd been transported back to Babylonstoren in the Cape. Give yourself ample time to explore this Midlands Garden of Eden – including the glass chapel on the lake.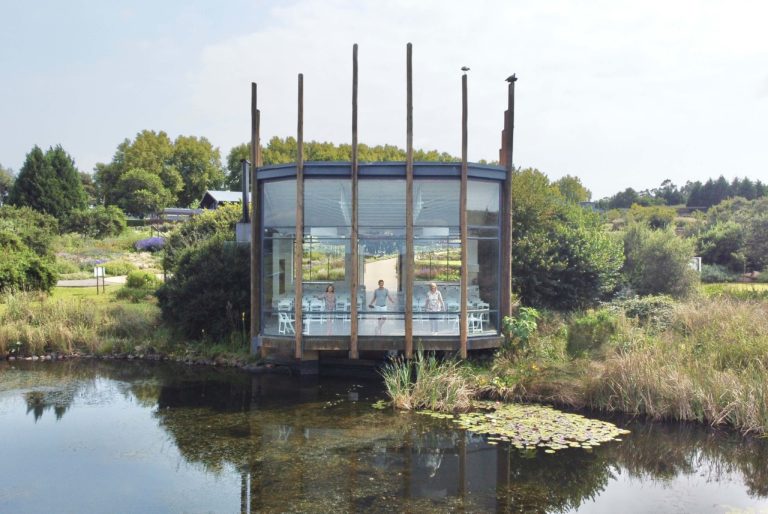 While there are gorgeous hotel rooms, it's the cottages that I think steal the show. They're perched on hills around the estate – with wildlife roaming freely around. From our jacuzzi, we watched a dazzle of zebra gently pass by, with the day slowly transforming into the night and with it a magical storm. From the cottages, it's a short drive or walk to the hotel for meals if you're not up for cooking. brahmanhills.co.za
5. Heavenly Spa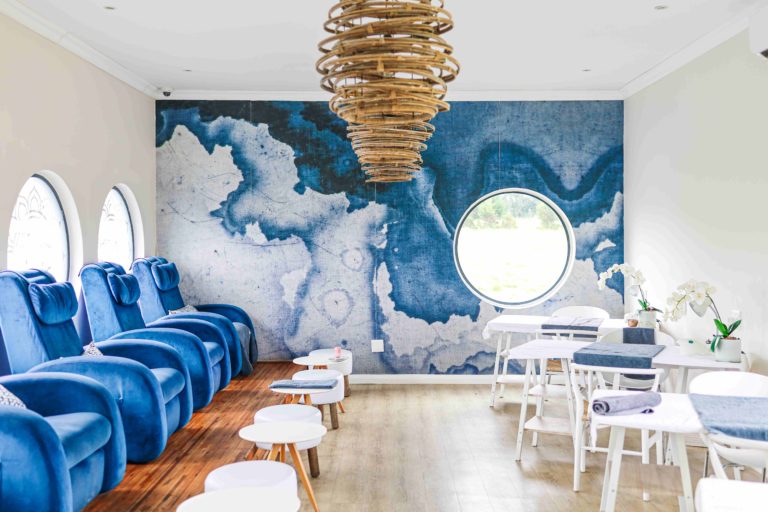 Not only does Brahman Hills have the Midlands' most beautiful gardens, but also its most beautiful spa. It's difficult to not fall in love with the Healing Earth Spa; from the walk-in through hedges of fragrant rosemary, to the chic blue-themed upstairs lounge – and then of course downstairs where the magic happens.
The wellness complex boasts a hot and cold pool, sauna, steam room and relaxation areas – with complimentary access for hotel guests or day visitors who book a treatment. After Thobeka's healing hands, reclining at the pool with a glass of bubbly was exactly what the doctor ordered. brahmanhills.co.za/spa
Pictures: Jared Ruttenberg/ Jaredincpt