Cape Town, located in South Africa's Western Cape province, is a remarkable city encompassing a plethora of cultural influences. This port city offers something unique and special to everyone who visits.
The mix of different cultures has left its mark on Cape Town's culture and architecture. Along with its captivating natural beauty that includes mountains and sea views, it is no surprise that The Telegraph recently ranked this destination as the third-best city in the world.
1. Table Mountain National Park
Table Mountain, located in the beautiful city of Cape Town in South Africa, is a must-see destination for tourists from all over the world. Rising to an impressive altitude of over 1 000 m, this iconic mountain offers unrivalled views of the city below and its surroundings. Visitors can enjoy magnificent panoramas while they ride up to the summit on the cable car or take one of the many trails to ascend the mountain.
On a clear day, Table Mountain boasts stunning views stretching out for miles and miles. Its unique flat-topped shape adds to its grandeur and is visible from nearly everywhere within the city limits. A large number of endangered species also inhabit this natural wonder, making it a great spot for nature lovers and wildlife enthusiasts alike. Besides its incredible landscape, visitors can also explore interesting rock formations and caves on their way up or down from the top.
The cable car provides an exciting experience as it ascends quickly to the summit with dramatic turns along its path offering breathtaking vistas at every bend. There is no better way to appreciate Table Mountain's grandeur than from up above! While at the top, visitors can take time to stroll around and marvel at the scenery before them – be sure not to miss out on this amazing opportunity while visiting South Africa!
Operating Times: Weekly from 8:00am to 6:00pm
Cost: Free
Address: Tafelberg Rd
2. Lion's Head, Cape Town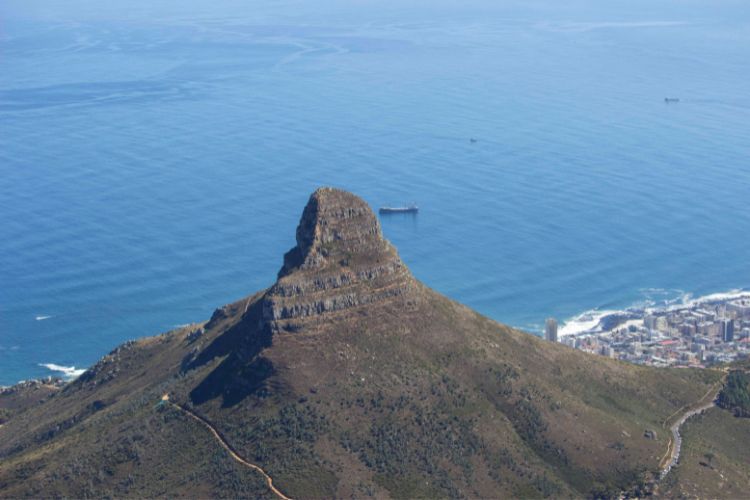 Standing at 669 metres high, this peak offers stunning panoramas of Cape Town, Table Bay and the Atlantic Ocean. Whether it's a leisurely stroll or an energetic hike that you're after, Lion's Head has it all.
Every morning, hundreds of hikers make their way up the path so they can catch the awe-inspiring sunrise over Cape Town. For those who prefer a more relaxed pace, the gentle slopes make it easy to enjoy the breathtaking scenery while trekking along.
Cost: Free
Address: Lion's Head Hiking, Signal Hill Rd, Cape Town
3. V&A Waterfront
The V&A Waterfront is one of South Africa's most beloved destinations, welcoming over 24 million guests each year. Located in Cape Town, it is the oldest working harbour in the country and offers a wealth of sightseeing, shopping and entertainment opportunities. Visitors can take boat tours around the bay or spot whales off the coast; browse colourful markets for souvenirs, handmade crafts or take the ferry to Robben Island.
Operating Times: Weekly from 9:00am to 9:00pm
Address: 19 Dock Rd, Cape Town
4.  Cape Point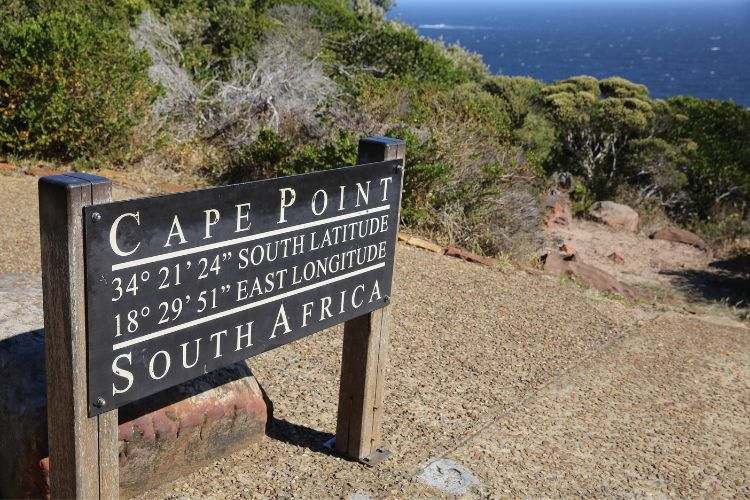 The Cape of Good Hope, better known as Cape Point, is a paradise for those who love the outdoors. Hiking trails take visitors through natural landscapes filled with lush greenery and abundant wildlife.Whether it's overlooking the vast array of jagged cliffs or admiring the rolling hills and distant mountains of Table Mountain, there's no shortage of photo opportunities here.
Operating Times: Weekly from 8:00 am and 5:00 pm
Cost: Standard Entry, R360 for adults and R180 for kids. South Africans with ID, R90 for adults and R45 for kids.
Address: Cape Peninsula, Cape Town
5. Bo-Kaap Museum
Bo-Kaap is a stunning and historically significant part of Cape Town that draws in visitors from all over the world. The vibrant cobblestone streets are lined with brightly painted homes, each with its own unique character and charm. Bo-Kaap is a favorite among photographers and Instagrammers who come to capture the beautiful pastel colors and traditional architecture.
The neighborhood is also home to a diverse community of artists, musicians, entrepreneurs, and locals who are always happy to chat with visitors. There's an abundance of eateries and cafes ranging from local favorites to trendy spots with international flavors. Whether you're looking for an iconic photo op or just want to explore somewhere new, Bo-Kaap is the perfect place to visit.
Aside from its picturesque setting, Bo-Kaap also has a deep cultural significance as it was once home to many freed slaves coming out of the Cape Malay culture in South Africa. This history has been preserved throughout the ages and is still evident today in the architecture, cuisine, art, music, language, fashion, customs and festivals that can be experienced in the area – making it an unforgettable destination for those looking for something truly special.
Operating Times: Weekly from 9:00am and 5:00pm
Cost: Adults R20.00, Children 6-17 years R10.00 and kids five years and under can enter free
Address: 71 Wale St, Schotsche Kloof
6. Robben Island
As one of the most famous spots in all of South African history, Robben Island deserves special mention. The area served as a place of exile, isolation, and imprisonment for close to four centuries. Nelson Mandela, the most well-known prisoner, was held there for 18 years. There is now a museum and historical site on Robben Island. The island's rich history, including the prison where Nelson Mandela served time, is open to exploration. Educational events and programmes are also available at the museum.
Operating Times: Tour Times: Daily at 9:00am, 11:00am, 13:00pm and 16:00pm
Cost: Tours and ferries run four times a day. South Africans, R400 per adult and R210 per child under 18. Non-South Africans, R600 per adult and R310 per child under 18.
Address: V&A Waterfront, Victoria & Alfred Waterfront
7. Boulders Beach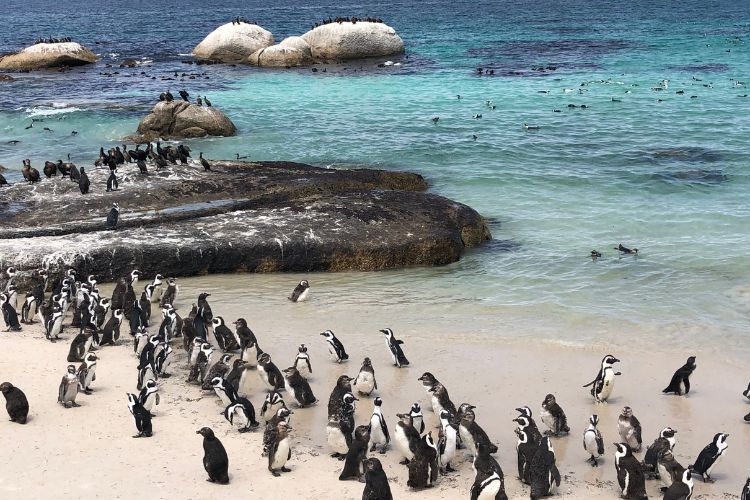 To this day, Boulders Beach remains a top draw for visitors to Cape Town, South Africa. There are many African penguins at this beach, which is part of Table Mountain National Park.
Operating Times: Weekly 8am – 5pm
Cost: For foreign visitors, the entrance fee is R152 for adults and R76 for children. It is R39 and R20 for South African citizens, respectively.
Address: Kleintuin Rd, Simon's Town
8. Enjoy The Lavish Green Outside at Kirstenbosch Botanical Gardens
Kirstenbosch Botanical Gardens, located at the foot of Table Mountain, is a must-see for any visitor to Cape Town. The gardens boast some of the most stunning and lush vegetation in all of the city, so it's easy to see why. But there's more to Kirstenbosch than meets the eye; the Tree Canopy Walkway, or "The Boomslang," is located there as well.
Operating Times: Weekly 8:30am – 5:30pm
Cost: Adults R210 and all children from 6 to 17 R30. Children under six years get free entry.
Address: Rhodes Dr, Newlands
9. Hike the Trails to Maclear's Beacon
Do you like adventure? Do you like to hike? If you answered yes to either of those questions, you must check out Maclear's Beacon! Located on the Table Mountain plateau, Maclear's Beacon is the highest point in the area, measuring over 1086m high. And it's not just a pretty view – astronomer Sir Thomas Maclear built the beacon as part of his efforts to recalculate Earth's different dimensions and shapes. If hiking isn't your thing, don't worry – you can always take the cable car to the beacon instead.
Operating Times: Open 24hrs
Cost: Free
Address: Unnamed Rd, Table Mountain (Nature Reserve)
10. Catch a Ride on Cable Car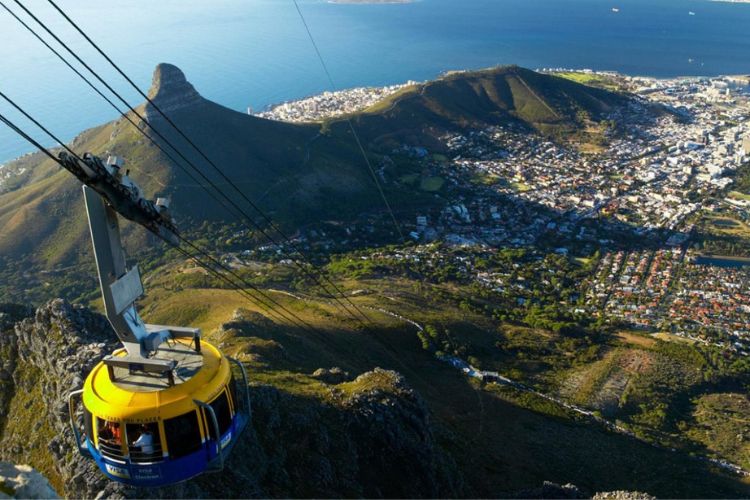 Visiting Cape Town is incomplete without experiencing the Table Mountain Cable Car. This five-minute ride gives passengers an opportunity to witness spectacular views of Robben Island and beyond on a clear day. Once at the summit, visitors can explore the various hiking trails, as well as indulge in some refreshments at the café or shop for souvenirs.
Operating Times: Weekly from 8:30am and 5:00pm (Weather permitting)
Cost: Adult 18 years and older R390 (Return) R210 (Oneway), Children's prices vary from R160 to R320.
Address: Table Mountain Aerial Cableway, Tafelberg Rd, Gardens
11. Enjoy Views of the City on a Bus with City Sightseeing Tours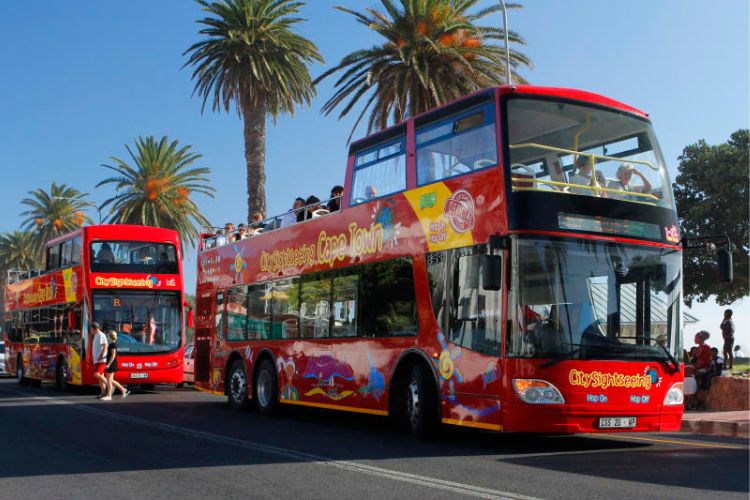 The Red City Sightseeing Bus is the best way to get to know this city! You can explore all the major landmarks and attractions with three different routes. And with convenient hop-on, hop-off access, you can easily spend an entire day on the bus. But the best part of the Red City Sightseeing Bus is the live commentary. You'll learn all sorts of interesting facts about the city as you tour around.
Operating Times: Weekly from 8:00am and 5:30pm
Cost: Prices vary from R60 to R630
Address: Ticket Office, Dock Rd, Victoria & Alfred Waterfront
12. Klein Tafelberg Adventure Centre

Klein Tafelberg Adventures offers an unforgettable getaway and a chance to relax in the pristine nature of the West Coast. Our beautiful cottages provide the perfect spot for friends and family to reconnect with each other in a peaceful, tranquil setting. Perfect for those who want to experience all that nature has to offer without having to set up a tent or sleep outdoors, these cottages provide all the comforts of home with none of the hassle. With well-appointed bedrooms, bathrooms and kitchen areas, you can enjoy your own little piece of paradise away from it all.
Cost: R1,960
Deals: Check out our Klein Tafelberg Adventure Centre Deal.
13. Go Paragliding off Lion's Head
Paragliding can be enjoyed by both locals who are looking to experience something new as well as visitors seeking out an adrenaline-filled thrill. If safety is your main concern, then rest assured knowing that all equipment used for paragliding must meet stringent safety standards before being used by operators. Additionally, all pilots must also pass strict safety tests before flying solo. So with these measures in place, you can be confident knowing that your flight will be enjoyable and safe.
Operating Times: Average time, weekly between 6am and 9pm. (Check out this list of paragliding deals)
Cost: Prices range from R790 to R1 100
Address: Signal Hill Rd, Signal Hill
14. Take a Drive Along Chapmans Peak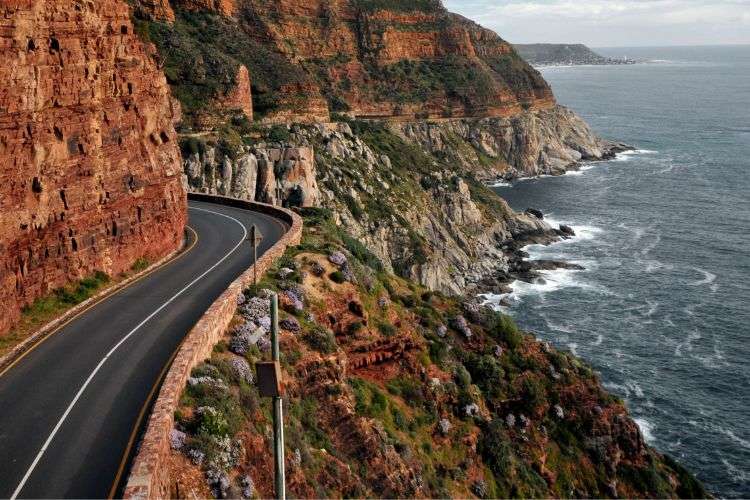 Chapman's Peak Drive is an undeniably beautiful stretch of road. It's 9 kilometres long and winds its way along the coast, offering breathtaking views of the ocean on one side and the rocky mountains on the other. As you drive, keep an eye out for the numerous picnic and whale-watching spots. You might even spot a whale breaching or two if you're lucky. a.
Address: Chapmans Peak Dr, Cape Town
15. Enjoy the Coast With a Boat Cruise
There's nothing quite like experiencing the open water on a charter cruise. Whether you're looking to spend time in the sun and get away from it all, or you're hoping to observe some beautiful wildlife, there's no better way to do so than by taking a boat trip. We've got some amazing deals right now that you won't want to miss out on—you can discover all kinds of special offers for different boat cruises in your area. From exploring stunning shorelines and discovering unique coastal views, to whale watching and dolphin spotting trips, there truly is something for everyone.
Operating Times: Call to book. (Check out this list of boat cruises)
Cost: Prices vary from R100 to R9,000
16. Take to the Sky in a Helicopter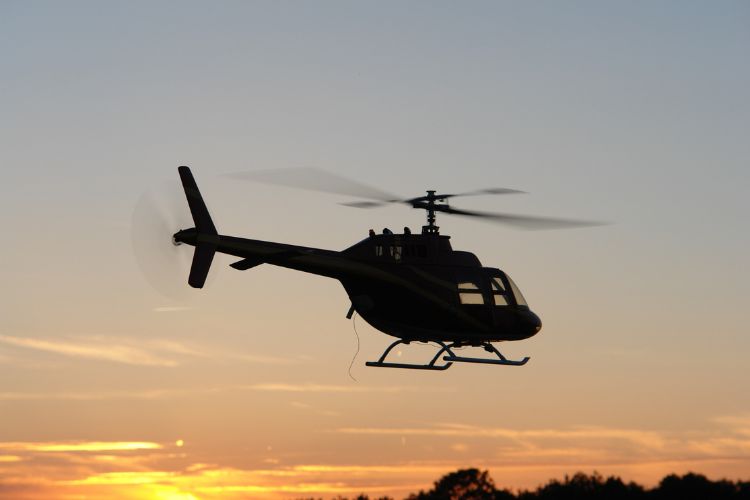 Want to make the most of your time in Cape Town? If so, a helicopter tour is a must! First, you'll get breathtaking views of the cityscape, beginning with a flight over Table Mountain. Next, visit the stunning beaches of Camps Bay and Clifton, and then set sail for Robben Island and the Twelve Apostles. Green Point Stadium and the V&A Waterfront are two of the sights you'll see on the way back, making this a full circle tour of Cape Town's most famous sites.
Operating Times: Call to book. (Check out this list of helicopter deals)
Cost: Prices vary from R1 000 to R1 800
Address: E Pier Rd, Victoria & Alfred Waterfront
17. Try quad biking in Paarl for an exhilarating experience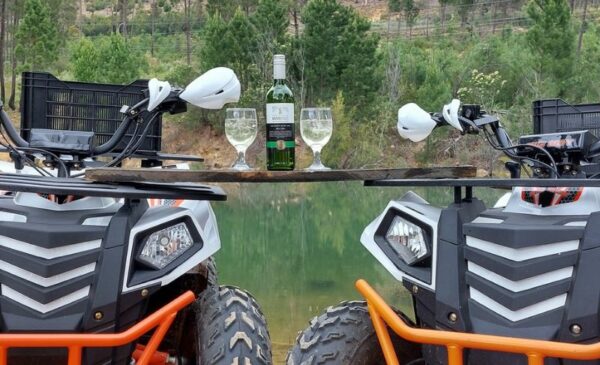 If you're new to quad biking, an experienced instructor will give you detailed instructions on how to get the most out of your experience while ensuring your safety at all times. The first few minutes can be slightly daunting as you learn how to control the machine but after a few minutes of practice, it becomes second nature. Once you have gotten used to riding the quad bike you can start exploring more difficult terrain such as hills and trails which will really get your heart pumping!
Operating Times: Call to book. 074 480 8820
Cost: Price R459
Address:  Alpha Adventure, Keerweder Road, Drakenstein, Paarl
Deals: Check out this latest quad Biking deal for one.
18. Sail From Cape Town to Mossel Bay MSC Sinfonia Cruise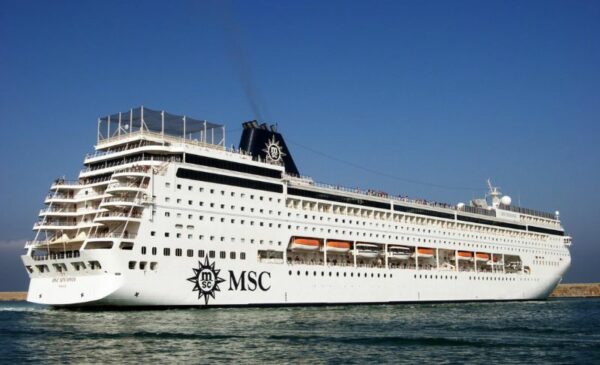 Embark on a journey of a lifetime as you cruise along the majestic Indian Ocean in luxurious style aboard the MSC Sinfonia Cruise Ship. This incredible vessel pays homage to the great composers' symphonies, fusing classic comfort with modern convenience for an unforgettable cruise experience. Step into your sea-facing room and experience a true sense of relaxation as you admire views of the ocean that extend endlessly into the horizon.
Operating Times: 087 075 0850
Cost: R7,999
Deals: Get this deal and more on the MSC Cruises Deals page.
19. A Gin Tasting For 4 People at The V&A Waterfront
The Cape Town Gin & Spirits Company was established in 2015 and has since become a leader in the craft spirits industry. Their passion for innovation and creativity is evident in their signature Cape Town GIn, which celebrates the vibrant diversity of South Africa's second-largest city. Each bottle is lovingly handcrafted in small batches using native ingredients including locally sourced botanicals and unique flavors.
The four varieties of Cape Town Gin include Classic Dry, Rooibos Red, Pink Lady, and The Black Rhino Gin.
Cost: R99
Address:  The Cape Town Gin and Spirits Emporium V&A Waterfront
Deals: Get the Gin Tasting deal here.
20. A Scenic Drive in a Cadillac for 4 Along Cape Coastline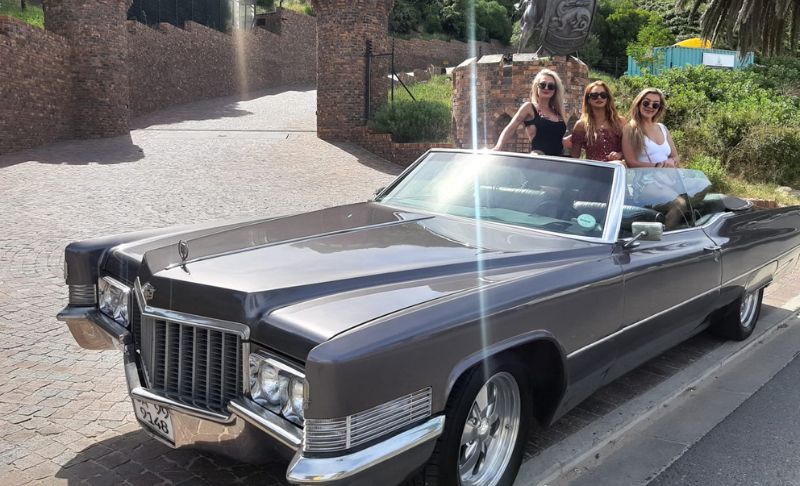 With Cape Corporate Tours, you can experience the unique beauty of the Cape's iconic coastline! On this tour, you will explore one of the world's most naturally stunning areas, starting with a visit to the mesmerizing 12 Apostles. From there, you will head to Hout Bay for some incredible views and photo opportunities of Chapman's Peak Drive. You can also stop off at the picturesque harbour for a coffee or light snack (at your own expense) and get an up-close look at some local fishing boats that still fish this area to this day. As your tour continues on, you will be taken through Camps Bay, home to luxurious villas, white sand beaches and some of the best restaurants in Cape Town.
Cost: R750
Address: 69 Victoria Road, Camps Bay
Deals: Get the Cape Corporate Tours deal here.
21. Explore an Extreme Sports Park in Claremont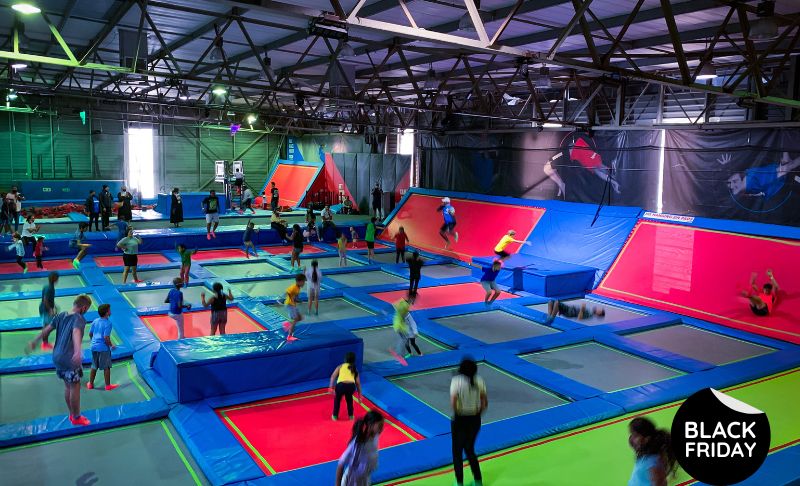 Are your kids looking for an hour of excitement, fun and adventure? Introduce them to Jump Entertainment World in Cape Town and they'll experience a day they won't forget! With full access available to all areas, your kids can let their energy and imagination run wild.
Jump Entertainment World is the perfect place for active kids and families to unwind. Spend an hour jumping, bouncing and playing in the foam pit, or join in on some dodgeball or basketball. There's a huge climbing wall too, so there are plenty of ways to get your heart rate up. Kids can test their skills in battle games, or just relax with friends – whatever it is that makes them happy!
Cost: R99
Address: 109 on Main Main Road, Claremont South Africa
Deals: Check out our extreme sports park deal.
22. Enjoy a sunset cruise with Mirage Catamaran

Consider sailing a yacht to view the stunning sunsets in Cape Town. Nothing compares to enjoying a glass of local sparkling wine while watching the sunset. A sunset cruise on the Mirage should be at the top of your list if you're looking for something new to do in or around the Mother City. Admire Table Mountain and more from this iconic yacht's unmatched vantage point.
Stretch out and take in your sailing experience with complete peace of mind on a layout that has been painstakingly built and is incredibly spacious, where a highly skilled and accommodating crew will take care of your every need.
Cost: R385
Address:  V&A Waterfront Pierhead (opposite the clock tower)
Deals: Check out the sunset cruise deal.
Visit Various Markets in Cape Town
Insider tip: The markets are safe for kids and some are pet friendly.
23. Mojo Market in Sea Point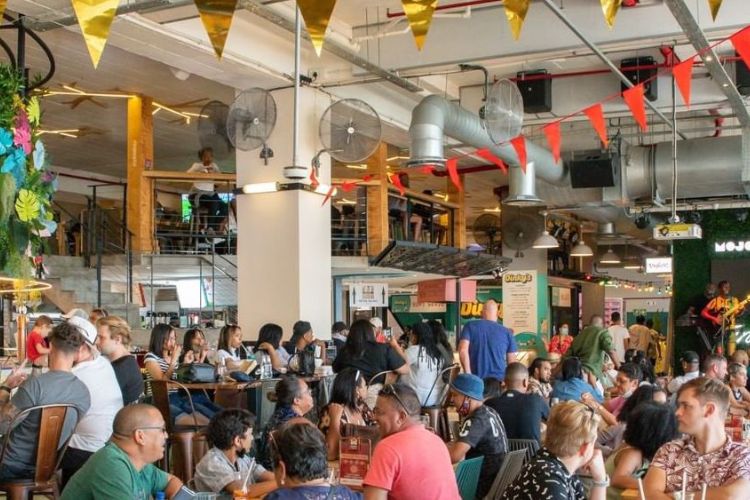 Mojo Market is one of the most loved and frequented markets in Cape Town. With its diverse range of bars, live music performances, events and sports activities, it has something for everyone. The market itself exudes a great atmosphere, with people from all walks of life coming together to enjoy a night out or just browse through the many stalls selling food and other goods.
Cost: Price varies per stall, but you can expect to pay upwards of R100
Address: 30 Regent Rd, Sea Point
24. Oranjezicht City Farm Market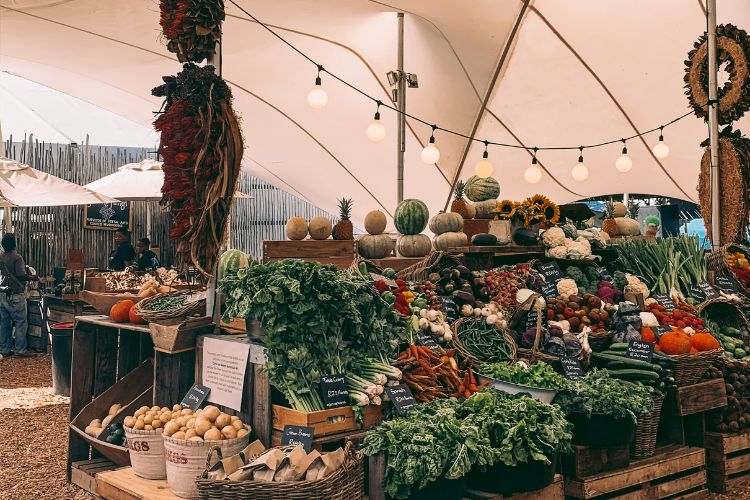 Oranjezicht City Farm Market is more than just stalls; they aim to produce fresh produce and sustainable food that aids in improving our environment. This market joined the ever-growing list of reasons to visit Cape Town on Saturdays. Oranjezicht city farm is an organic food oasis in the Mother City.
Operating Times: Saturday 8:15am – 2pm and Sunday 9am – 2pm
Cost: Price Varies
Address: Haul Road, Granger Bay Blvd, V&A Waterfront
25. Cape Point Vineyards Market (Noordhoek)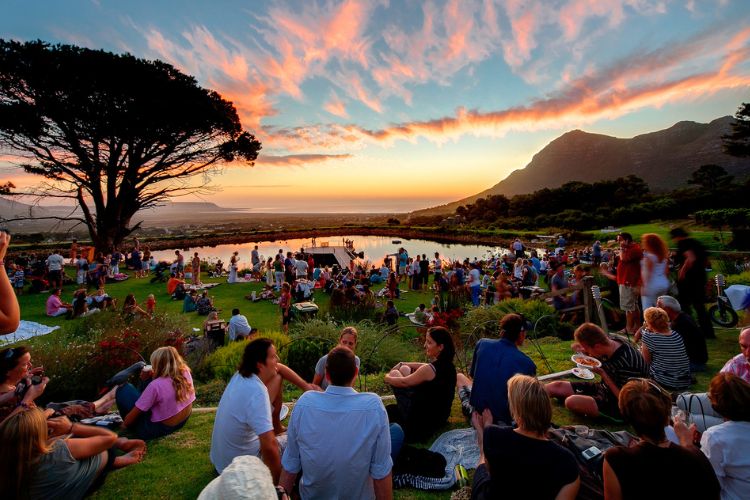 Cape Point Vineyards is a renowned staple of the South African wine industry, boasting beautiful natural surroundings and delectable fare from food stalls, food trucks, and restaurants. The Cape Point Vineyards Market is an idyllic spot for a relaxing day spent with family and friends. Guests of all ages can find something to enjoy; children are invited to explore and play while adults take part in wine tastings or simply enjoy the conversation.
Operating Times: Wednesday – Sunday, 12:00pm – 08:00pm and Thursdays 12pm – 05:00pm
Cost: Prices vary
Address: Silvermine Rd, Noordhoek
26. The Neighbourhoods Market – The Old Biscuit Mill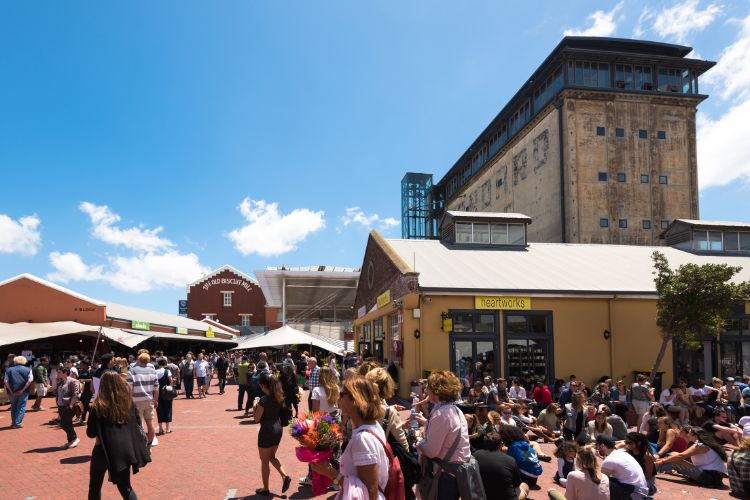 The Old Biscuit Mill is an absolute must for anyone visiting the beautiful city of Cape Town. This bustling and vibrant neighbourhood of Woodstock offers a unique opportunity to explore the culture, art, and culinary offerings of South Africa in one convenient location. From spicy Indian curries to flavorful Mexican tacos, the market at The Old Biscuit Mill has something for everyone's palate.
Operating Times: Monday – Friday, 9:00am – 4:00pm and Saturday – Sunday, 9:00am – 3:00pm
Cost: Prices vary per stall
Address: 375 Albert Rd, Woodstock
27. Bay Harbour Market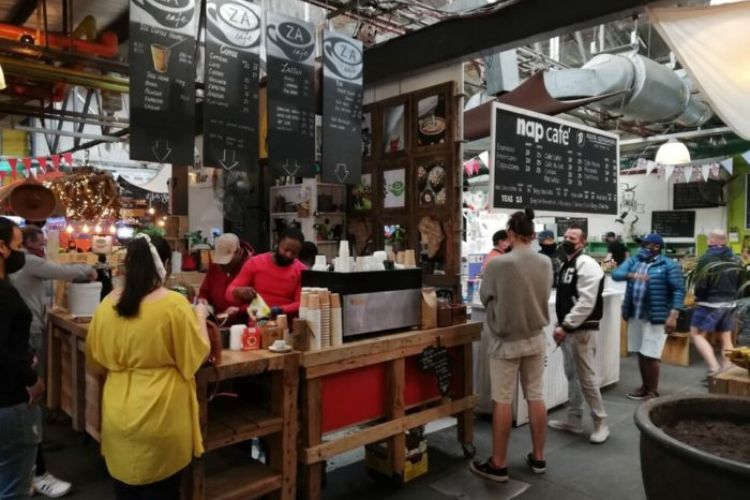 Bay Harbour Market is an oasis for food lovers located in Hout Bay's picturesque harbour. The market offers a wide variety of options, from fresh and local produce to artisanal cheeses and wines. With its laid-back atmosphere, it's the perfect spot to spend an afternoon, either strolling around the various stalls or simply relaxing with a beer or glass of wine after a day of sightseeing.
The market has something to offer for everyone – from gourmet dishes cooked fresh on-site to classic treats like pastries and donuts. Fresh seafood is also a specialty here – you'll find everything from fish and chips to lobster rolls and oysters. For those looking for something different, the selection of international dishes will definitely hit the spot – think Mexican tacos, Thai curries, Greek salads and more.
Operating Times: Friday 05:00pm – 09:00pm, Saturday – Sunday 09:30 – 04:00pm
Cost: Prices vary per stall
Address: 31 Harbour Rd, Hout Bay
Take in the scenery at one of our many wine farms
A visit to the enchanting Winelands located just outside of the bustling metropolis of Cape Town is one of the most romantic things you can do. The Constantia Wine Valley, Stellenbosch, Paarl, and Durbanville Hills all offer breathtaking views that are perfect for couples who want to spend quality time together. Each wine farm offers a variety of interesting activities such as guided hikes, biking trails, and horseback rides that will create lasting memories.
28. Take a 2-night Break in Wine Nirvana for 2 at Val du Charron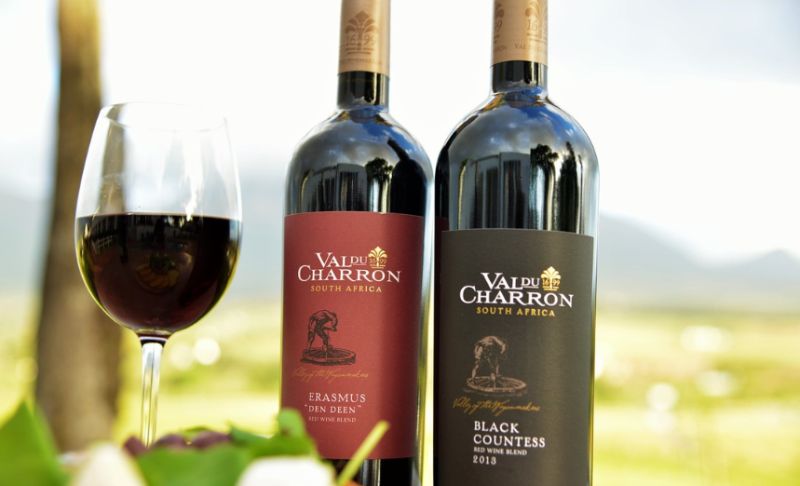 Visit the House of Fine Wine for a two-night stay and experience luxury like never before. Relax and unwind in your comfortable accommodations, surrounded by the picturesque mountain views that will be sure to take your breath away. Indulge your senses with award-winning wines from the estate's own cellar. Spend time enjoying some of the finest wines available while lounging in the pool or on the terrace, taking in all that nature has to offer.
Cost: R2,499
Address: Val du Charron Wine and Leisure Estate Off Bovlei Road Wellington
Deals: Check out the Val du Charron deal
29. Visit the South Hill Estate for wine tasting in Grabouw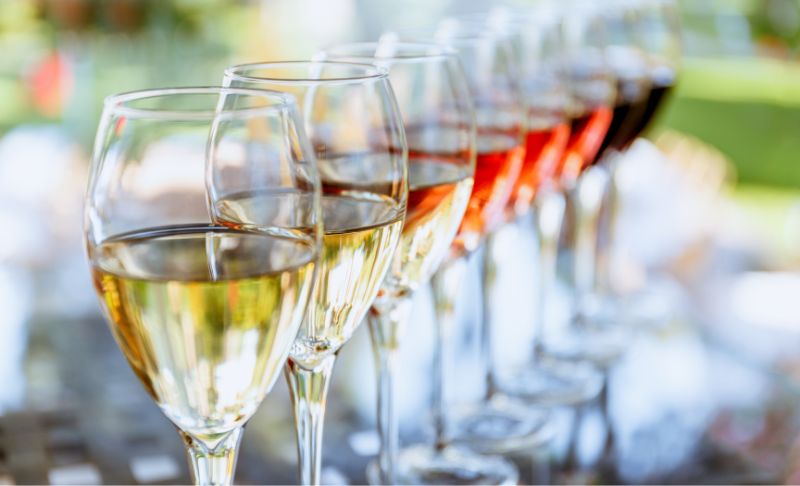 Enjoy the views of the Overberg while sipping a glass of wine at South Hill Estate in Grabouw. Grabouw is about an hour's drive south of Cape Town after passing through Stellenbosch and Franschhoek on the way to the seaside town of Hermanus.
The Hottentot Hollands, Kogelberg, and Groenberg mountain ranges surround the town, forming the cool mountain plateau of the Elgin Valley. South Hill Vineyards is located in the southeast corner of the Valley.
Cost: R99 per person
Address: 113 Elgin Valley Road Elgin, Grabouw
Deals: Get the wine-tasting deal in Grabouw.
Where To Stay in Cape Town
Cape Town is home to a wide selection of hotels and accommodations, with something to suit any budget. The city is known for its diverse landscape and infrastructure, making the visit very convenient. You can take advantage of the public transport system MyCiTi, which provides reliable and affordable bus services around the city. If you are looking for a more luxurious option, most hotels offer private shuttle services to get you wherever you need to go.
30. Escape the city in Breede River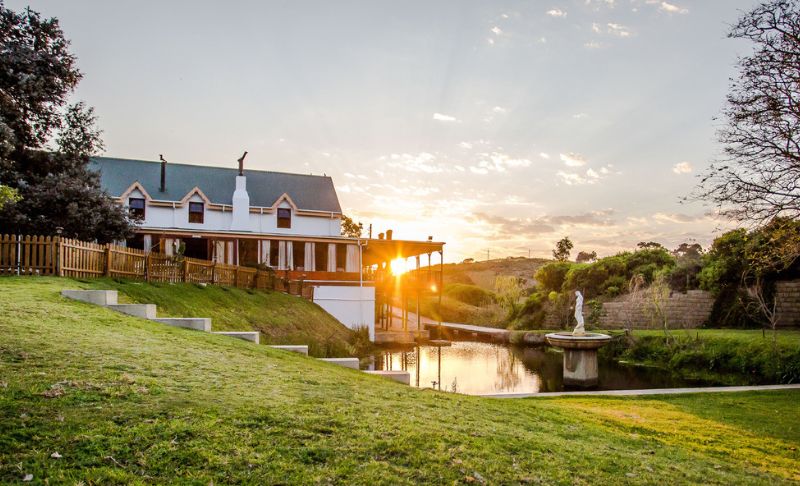 Escape the hustle and bustle of the city with a two-night stay at Breede River. This tranquil setting is sure to provide you with the perfect opportunity to relax, kick back and enjoy the summer season. The river is perfect for swimming and cooling off in, while there's also a pool available should you choose not to take a dip in the river.
Cost: R1,999
Address: Plot 153 Main Rd, Malgas, 6740, ZA
Deals: Check out our latest Malagas Hotel Deal.
31. Enjoy spectacular views in Gordon's Bay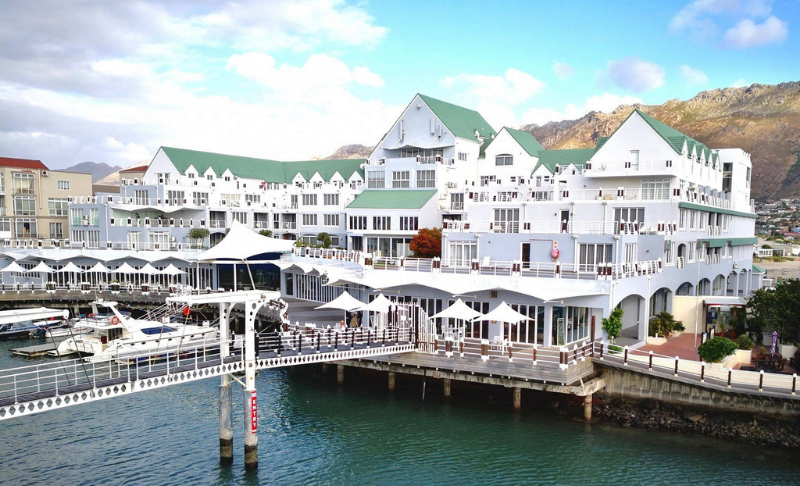 If you're looking for the perfect way to treat yourself and your loved ones to an unforgettable experience, then a luxurious night in Gordon's Bay is the answer! From its breathtaking scenery, beautiful beaches and amazing activities, this holiday destination will definitely leave you feeling relaxed and energized.
Cost: R899
Address:  Harbour Island Gordon's Bay PO Box 86, Gordon's Bay, 7150
Deals: Check out the Krystal Beach Hotel Deal.
32. Get amazing sunset views at Draaihoek Lodge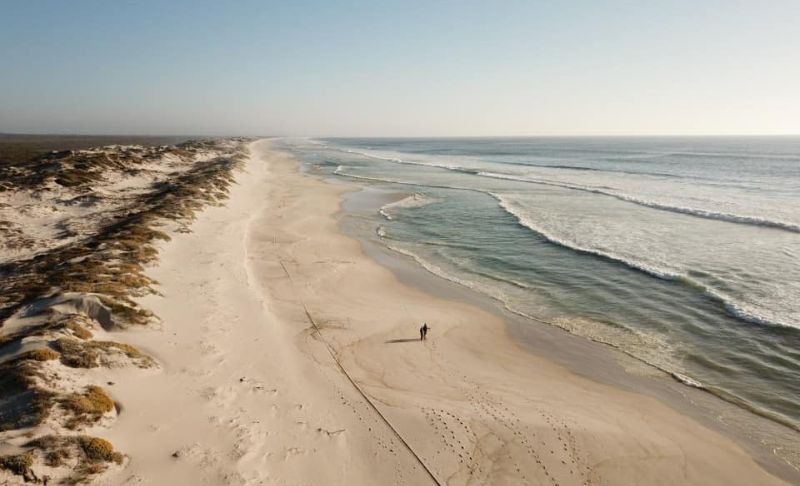 With this two-night stay in Eland's Bay, you and a loved one can take in the breathtaking sunsets along the West Coast. Get away from the hustle and bustle of the city for a relaxing weekend with your significant other. In all honesty, you have earned it. Envision the salt air caressing your skin and making your hair tingle as you relax on your stoep by the ocean.
The gentle orange glow of the setting sun stays on your skin for a while. Let out a deep sigh of relief as you inhale and exhale the realisation that you have found serenity.
Cost: R1,899
Address: Draaihoek Farm Off R27 en route to Velddrif and Elands Bay West Coast
Deals: Check out this Draaihoek Lodge Deal.
33. Visit the inner city at 214 & 410 Harbour Bridge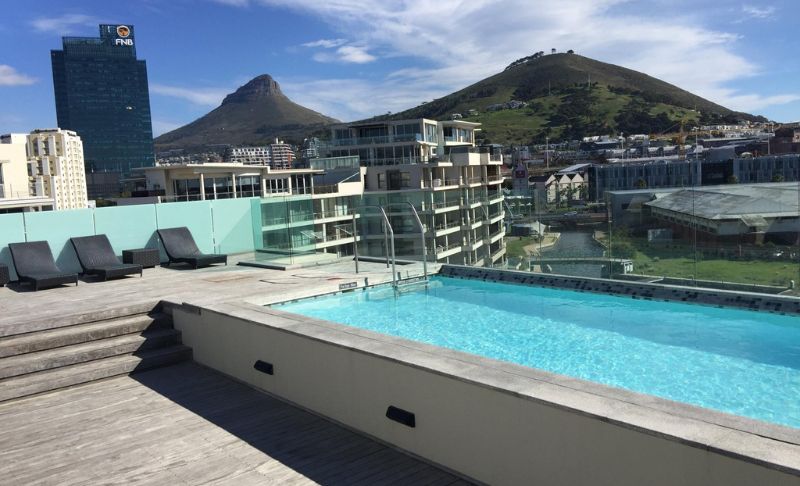 Is a last-minute holiday trip on your wish list? Maybe you're just in need of a place to rest your head this winter that's still close enough to the action to satisfy your wanderlust. Then the best place to be is on Harbour Bridge.
Cost: R2,499
Address: 214 & 410 Harbour Bridge, Lower Long Street, Roggebaai Canal, Foreshore Cape Town
Deals: Check out this Harbour Bridge Deal.
Check Out Some Restaurants in Cape Town
Cape Town is an incredible destination that offers visitors an unforgettable experience. Its unique geography, featuring towering mountains and breathtaking vistas, makes it feel much larger than it is. To ensure a truly exceptional getaway, there are two key rules to follow: make the most of sunrise and sunset hours, but never skimp on meals.
34. Head Over To Kalky's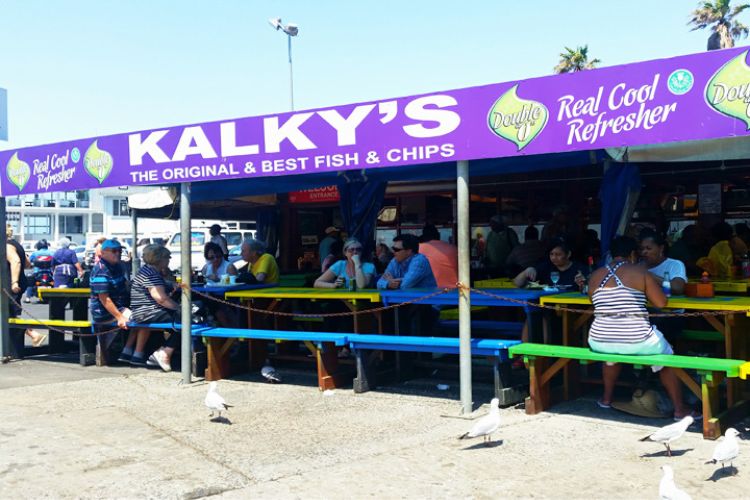 Kalk Bay is the ultimate destination for a seafood lover, offering up some of the freshest and most delicious fish and chips you'll ever taste. Looking out over the tranquil harbour, you'll be treated to a feast of succulent fish that has been freshly caught from the ocean, perfectly complimented with Slap Chips that are golden and crisp on the outside while being fluffy and flavourful on the inside.
Operating Times: Weekly 10am – 6pm. 021 788 1726
Cost: Prices vary from R25 to R300
Address: Kalk Bay Harbour
35. Dine at Charly's Bakery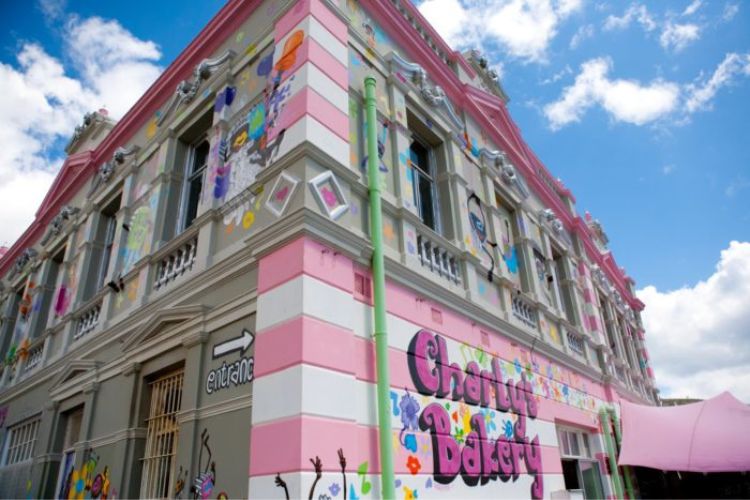 If you are looking for a taste of something truly special and unique, then venture over to Charly's Bakery in Gardens. This renowned artisan bakery is one of the most celebrated places for desserts in town, serving up an incredible selection of deliciously sweet creations crafted with expertise and care. Whether it's cakes, brownies or cookies that you have a craving, Charly's Bakery will hit the spot!
Operating Times: Tuesday to Friday, 8am – 5pm and Saturday 8:30am – 5pm. 021 461 5181
Cost: Prices vary from R20 to R1,000
Address: 36-38 Canterbury St, Zonnebloem
Visit Cape Town's Famous Beaches
36. Muizenberg Beach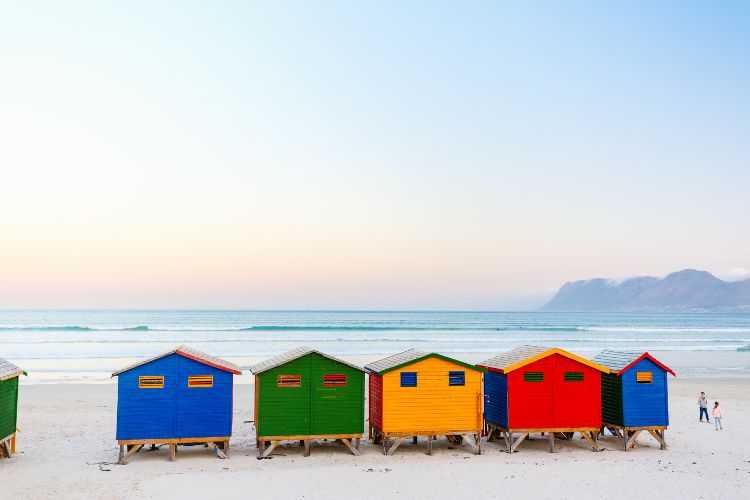 The town of Muizenberg is a paradise for those who seek the ocean's riches. There are numerous coffee shops for your caffeinated needs, casual restaurants serving up produce-based dishes or good old-fashioned burgers made from locally sourced meats (toasting everything), and eye-catching colourful huts where guests can relax under an umbrella while watching surfers in action. Surfers have flocked to this coastal city because the waves are consistently high quality year-round, even in the depths of winter when storms bring massive swells to our shores.
Address: Muizenberg Beach, Beach Rd, Muizenberg
37. Camps Bay Beach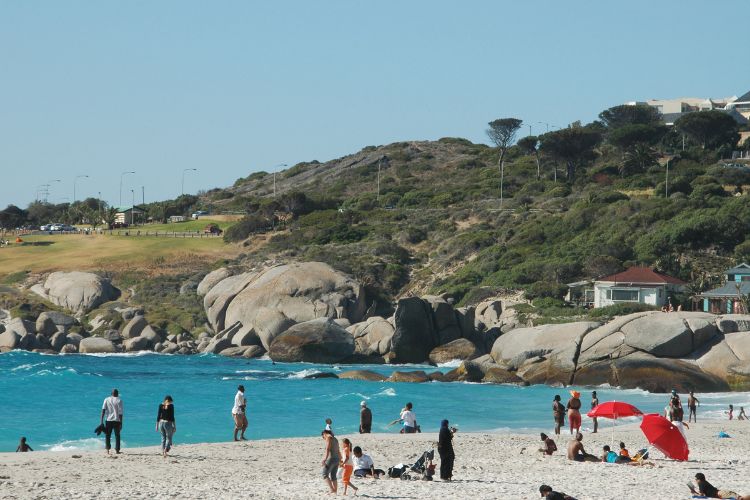 Camps Bay Beach is an oasis of beauty and relaxation. With mesmerising waves crashing against the shore and soft sand that's perfect for sunbathing, it's no wonder so many people flock there for a beach day. The tidal pool at Camps Bay Beach is an ideal spot to cool off from the sun; its calm and shallow waters are ideal for those who want to spend their time swimming without worry.
Address: Camps Bay Beach, 63 Victoria Rd
38. Clifton Beaches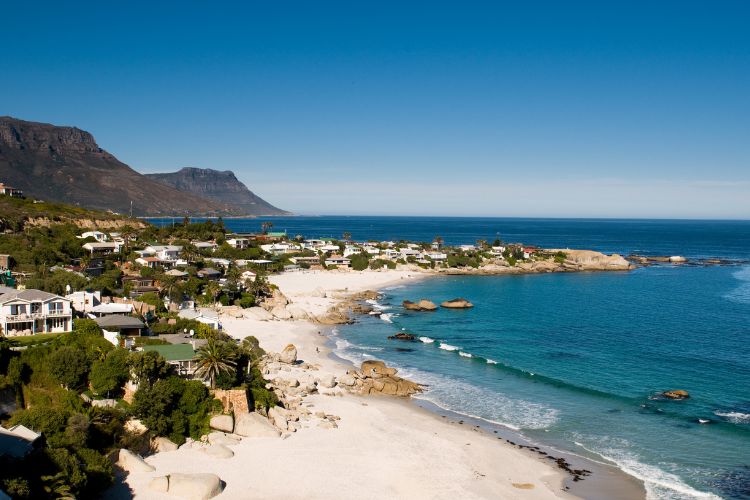 Clifton 4th Beach is the perfect spot for a sunny beach visit in the beautiful city of Cape Town, located about 20 minutes away from the bustling centre of the city. This stunning white-sand beach is considered one of the most picturesque and memorable locations in the region, offering visitors an unforgettable experience
Address: Victoria Road, Clifton Bay, Atlantic Seaboard
Deals: Check out our latest deals in Clifton.
Things to Do in Cape Town With Kids
There are so many fun things to do in Cape Town! You'll be able to keep your kids delighted with an assortment of adventurous activities, from obstacle courses and museums all the way down to aquariums. There's no shortage when it comes time for your child's next vacation – they will have a blast exploring this beautiful city full-speed as well as learning new skills along their journey.
39. The Two Oceans Aquarium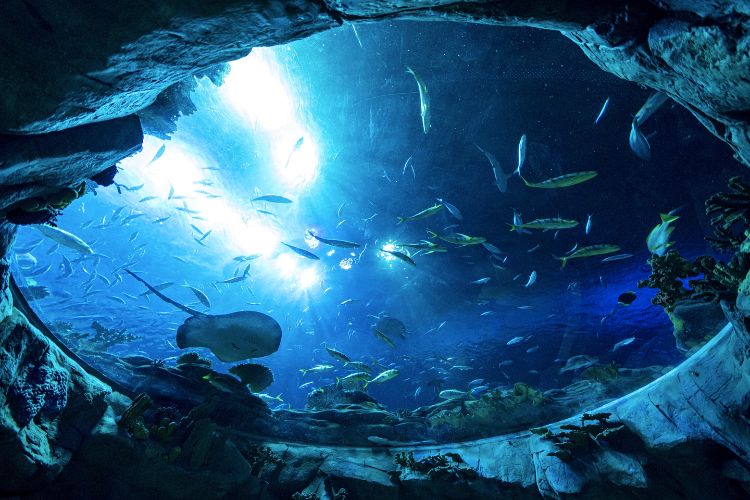 Head to the Two Oceans Aquarium at the V & A Waterfront, where your kids will have a front-row seat to live ocean exhibits and see all their favourite aquatic animals. Book online to skip the wait because, on most days, the queues are long.
Operating Times: Monday – Friday, 9:30am to 6:00pm and Saturay – Sunday, 9:00am to 6:00pm
Cost: Adults – R220, Children 14 to 17 – R165, Children 4 to 13 – R105, and Children under 4 Free
Address: Dock Rd, Victoria & Alfred Waterfront
40. Let loose at Acrobranch in Constantia
Let them loose on a treetop playground in Constantia Nek forest. Acrobranch Constantia takes tree climbing very seriously. With their well-designed jungle gyms and child-friendly play areas, you can rest assured that your kids will have the best time ever.
Operating Times: Weekly, 9am to 5pm
Cost: R259
Address: 1 Hout Bay Main Rd, Hout Bay
Deals: Get the Acrobranch deal.
41. Clay Café
Clay Café is the perfect spot for people of all artistic tastes to indulge their creative cravings. With two locations in Hout Bay and Cape Town, visitors can explore their inner artist while enjoying a hearty meal. At Clay Café, guests can paint, design and craft beautiful ceramics that they can take home with them when they're done.
Operating Times: Weekly, 9am to 5pm
Cost: Prices vary
Address: Clay Cafe, 4080 Main Road. Opposite, Bokkemanskloof Estate, Hout Bay
Fun Things to Do in Cape Town for Couples
In Cape Town, being romantic does not need much effort. The breathtaking sunsets and spectacular views are enough to make you feel all mushy, sweet, and loving. Warning: the city may cause you to fall deeper in love with your sweetheart!
42. Franschhoek Wine Tram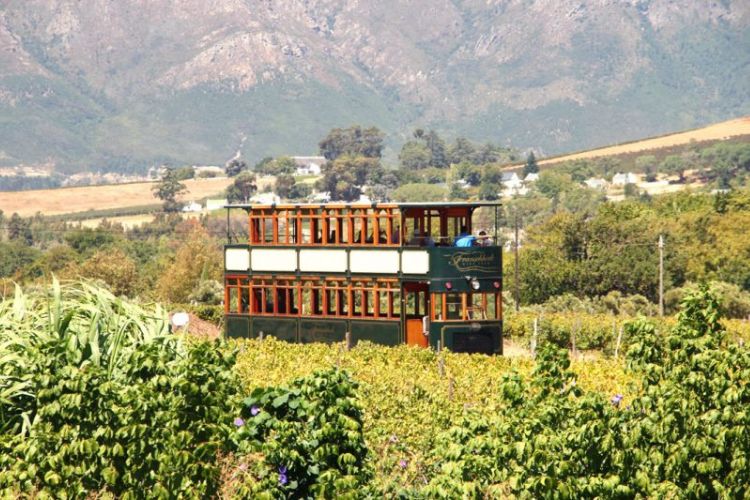 The stunning Franschhoek Valley, located in the heart of South Africa's renowned Cape Winelands region, is a picturesque destination known for its gorgeous vistas, generous hospitality, world-class cuisine and outstanding wines.
From enjoying breathtaking views from one of Franschhoek's many look-out points to discovering the region's extensive art and culture scene or tasting some amazing food at an array of charming restaurants and delis.
Operating Times:
Cost: Adult R270. Children (3-17) pay R90
Address: Corner of Main Road & Cabriere Street, Franschhoek, Western Cape, 7690
43. Go ice skating at Grandwest!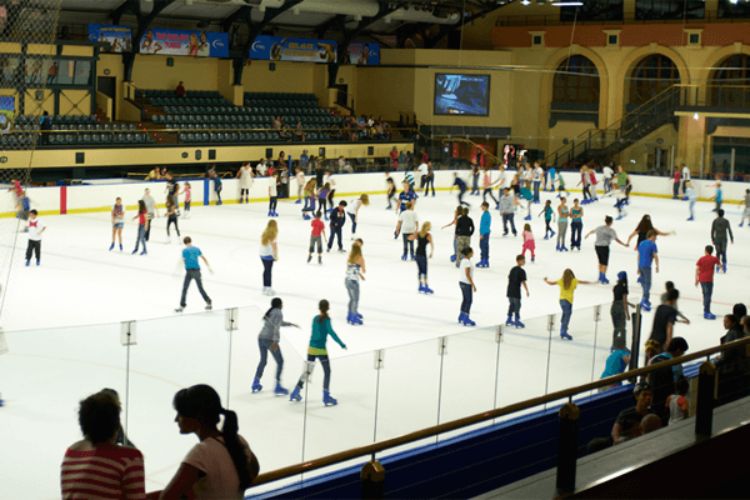 Why not take your date ice skating at GrandWest for a fun and romantic evening? This is a fantastic plan for couples who want to relax and spend quality time together. Once you've laced up your skates and gone for a spin around the rink, why not take a break and refuel at one of GrandWest's fine dining establishments? No matter what kind of restaurant experience you're looking for, from casual to upscale, you'll have no trouble finding it here.
Operating Times: Call 021 535 2260, Monday, 10am–7:30pm; Tuesday – Sunday 10am–10:30pm
Cost: Prices vary
Address: Grand West Casino, 1 Jakes Gerwel Drive, Acacia Park
44. Tour the City on a Scooter
Experience Cape Town in a unique and eco-friendly way with ScooTours! Our experienced and qualified guides will take you on an unforgettable journey across some of South Africa's most iconic destinations, including Stellenbosch, Knysna and Franschhoek. As you freewheel down different off-road tracks, our photographer will be on hand to capture the adventure in action.
Operating Times: Call to book. 082 559 6858
Cost: Prices vary from R270 to R530
Address: 209 Tafelberg Rd, Table Mountain (Nature Reserve)
Deals: Check out our latest scooter deals.
Things to Do Alone in Cape Town
When you're single, you don't have to put a hold on living. In Cape Town, there is no need to worry about feeling out of place simply because you are a solo traveller; there are many things to do and see without the company of other people. Also, everyone is so wrapped up in their own stuff that nobody will even notice you go off adventuring by yourself. Check out some things to do alone in Cape Town.
45. Visit an art gallery or museum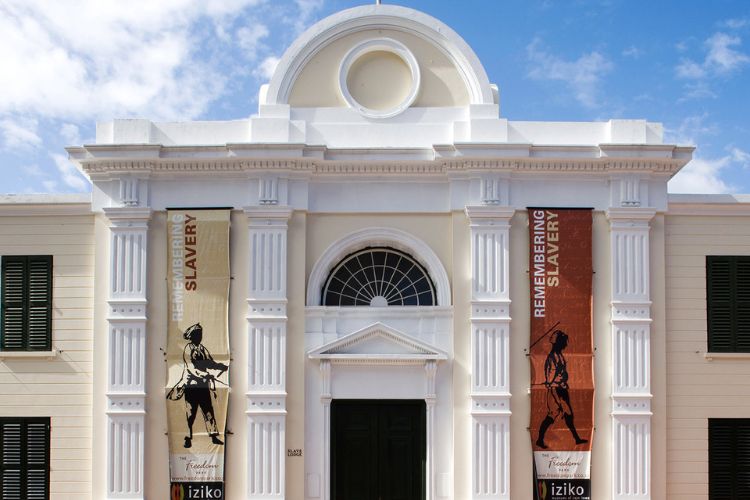 Exploring a museum or art gallery solo is an incredibly rewarding experience. The Iziko Museum Mile in Cape Town's City Bowl offers a plethora of cultural activities and attractions that can keep you busy for hours. With galleries, monuments and special exhibitions showcasing South African heritage, culture and history.
Operating Times: Monday to Saturday, 9:00am – 5pm
Cost: Adults: R30.00, Children aged 6 to 18: R15.00, Children aged five and under get free entry
Address: Corner Adderley Street and Wale St
46. Get yourself out there and join a hiking group
Cape Town is a haven for those who love the outdoors. From breathtaking hikes to awe-inspiring vistas, there is something for everyone to explore. Hiking can be a great way to get exercise, connect with nature and experience the beauty of the area. However, it is always best to hike in groups for safety reasons as well as for added enjoyment. Fortunately, finding like-minded people with whom to share your outdoor adventures is easy! There are countless hiking clubs and organizations in Cape Town dedicated to connecting hikers of all ages and skill levels.
If you're looking for an easier walk, there are plenty of trails located around Table Mountain National Park near the city center that offer stunning scenery without too much of a challenge. Alternatively, if you're an experienced hiker searching for more of an adrenaline rush, Table Mountain has numerous trails that vary in difficulty and terrain. The mountain offers steep paths full of sharp inclines, rocky switchbacks and even areas with extreme altitude changes.
Link: 5 Cape Town hiking groups to join
47. Join a Tour Group
Joining a tour group in Cape Town is highly recommended, as it offers many benefits that can enhance your travel experience. With the help of an experienced guide, you'll be able to explore the city and gain a better understanding of its history, culture, and traditions. Plus, you won't need to worry about navigating the unfamiliar streets as transportation will be taken care of for you.
In addition to providing guided tours and transportation around Cape Town, tour groups often offer discounts on various attractions and activities. This feature alone can save you a lot of money in the long run if you plan on checking out multiple sites around the city. Plus, being part of a tour group allows you to meet other travelers who share similar interests and experiences – making it easier to get tips from those who have already explored the area.
Link: Your adventure starts here
Things to Do in Cape Town Under R200
Once you've booked your flights to beautiful Cape Town, it's time to start planning how to make the most of your money while here. With so many incredible things to do and places to see, it can be hard to know where best to spend your time and money. That's why we're here – to help you get the most out of your trip without breaking the bank.
48. Visit Honest Chocolate Cafe
If you're looking for a unique and fun activity to do with your friends, a chocolate tasting is the perfect way to bring out everyone's inner chocoholic. Gather 8 of your closest pals together, and get ready for a sweet adventure.
Before you start, make sure that each participant has enough organic chocolate bars, spreads, and treats to sample. Ask around beforehand to see if anyone has any special requests or dietary requirements so you can cater to those needs as best as possible. Now all that's left is to gather your ingredients and get started!
Operating Times: Monday to Thursday, 10am – 6pm, Friday 10am – 9pm, Saturday, 9am – 9pm and Sunday 9am – 5pm
Cost: Prices vary from R22 to R60
Address: 64A Wale St, Cape Town City Centre
49. Long Street, Bree Street, Kloof Street, and Loop Street
Kloof, Bree, Long and Loop Streets are some of the most popular destinations in the city when it comes to nightlife. Home to a vast array of bars, nightclubs, hostels and restaurants, these streets offer something for everyone looking for an after-dark experience. From small, cosy pubs to trendy nightclubs to lively outdoor cafes, the area provides a wealth of entertainment
Address: Long Street, Loop Street, Kloof Street, Brie Street
50. Beefcakes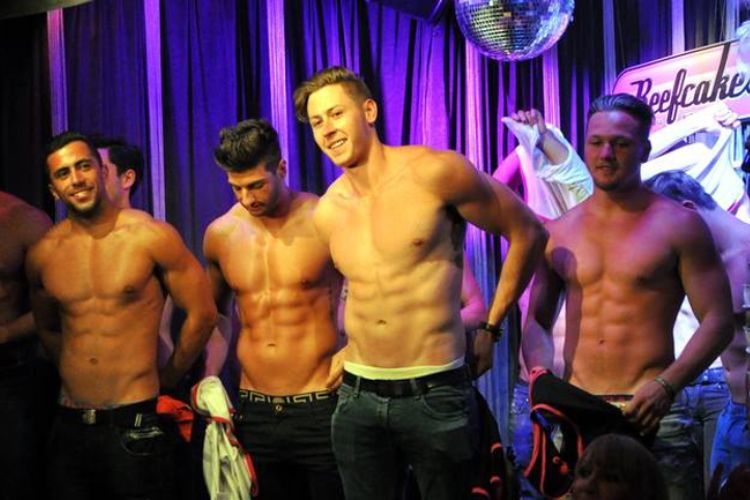 If you're looking for a unique and exciting dining experience, look no further than this classic 1950s-inspired diner. It's the perfect place to host your next party or bridal shower – you won't be disappointed! Upon entering, you'll be hit with an array of nostalgic aromas like freshly cooked burgers, french fries and shakes. The interior creates a warm and inviting atmosphere, with its vintage decor, comfortable seating and jukebox tunes playing in the background.
Operating Times: Tuesday to Saturday, 5pm – 2am
Cost: Prices vary
Address: Sovereign Quay, 40 Somerset Rd, Green Point
Follow us on social media for more travel news, inspiration, and guides. You can also tag us to be featured. 
TikTok | Instagram | Facebook | Twitter
ALSO READ: Cape Town eatery named best sustainable Restaurant in the world