Excitement is building for the official opening of the first black female-owned safari lodge in Africa. Guests will be offered unrivalled luxury in one of the world's most breathtaking natural settings.
Batoka Hospitality, a luxury ecotourism and community development group, is preparing to open the doors of its magical Zambezi Sands River Lodge in June, offering visitors five-star luxury in the heart of Zimbabwe's rich natural landscape.   Just one hour from the magnificent Victoria Falls, the newly renovated resort is nestled in the stunning western end of Zambezi National Park and offers guests unrivalled luxury in one of the world's most breathtaking natural settings.   As the first black female-owned five-star safari lodge in Africa, Batoka Hospitality is reinventing how the world views African hospitality.    'We are empowering the African dream of success through ecotourism and hospitality,' said Vimbai Masiyiwa, Executive Director of Batoka Hospitality.   'At Batoka, people come first: our staff, guests or the surrounding community. As much as we enrich the lives of our guests through a truly authentic African experience, we want to create autonomous villages and economic growth for the communities around us.'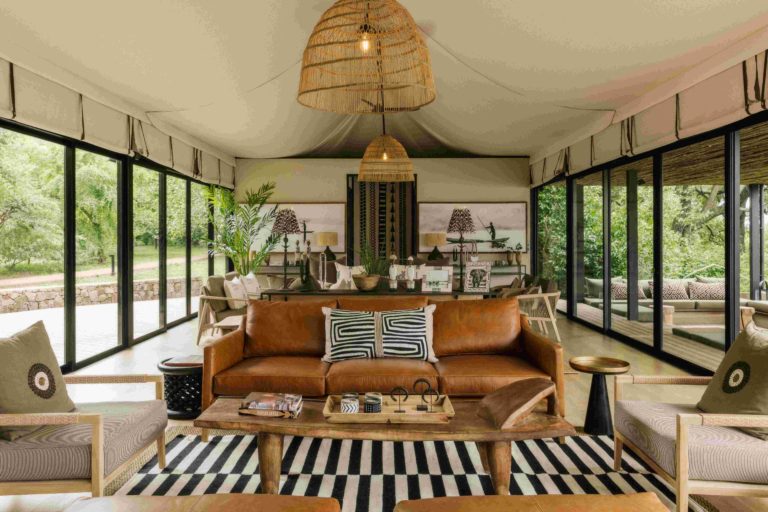 The destination's ten beautiful tented suites have been redesigned by renowned South African interior designer Yvonne O'Brien, known for understated, personal and quietly refined creations. Each suite has a private plunge pool and spectacular views of the Zambezi River. For families and those opting for more seclusion, a two-bedroom suite with a private swimming pool, lounge, dining room, and deck will be available for those desiring more privacy and an opulent home away from home experience.   The natural materials and tones O'Brien and her team have brought to the Batoka Zambezi Sands River Lodge blend seamlessly into the Victoria Falls landscape, where breathtaking vistas greet guests from every suite.   Bedrooms are styled as large African-style tents offering exceptional views from the massive veranda to the soundtrack of the area's magical wildlife. The boardwalks interlinking each tent with the main dining area and bar offer protection from wandering hippos who often spend at least part of the night feeding in and around the camp. The lodge's elegant bar, lounge and dining area sit above the river, the stilted structure surrounded by the area's lush wild landscapes. Decorated with stylish teak furniture, wooden flooring, pewter ornaments, leather chairs, and sofas, it is quintessential African meets luxury. Outside, an expansive deck has dining tables and a sunken fire pit where pre-dinner drinks are the order of the day.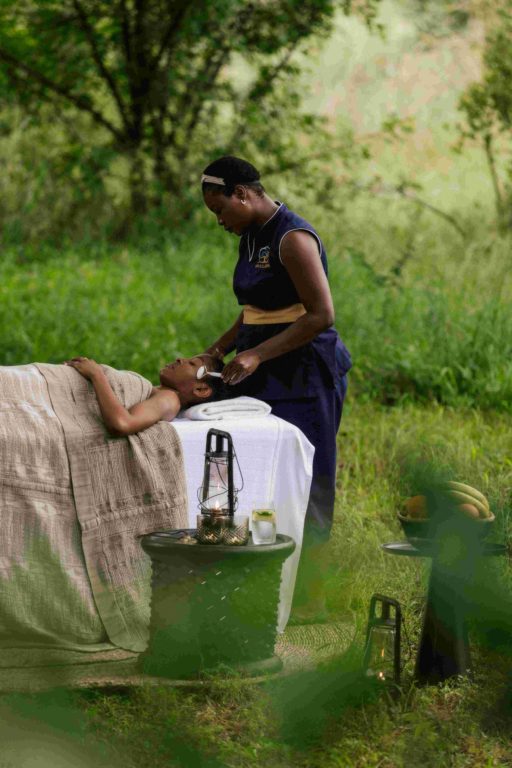 More than just a safari destination, Zambezi Sands River Lodge offers guests various activities without even leaving the estate. In addition to the resort's spa and wellness programming, guests can enjoy various activities, including game drives along the river and inland, game walks with an experienced professional guide, fishing safari on the Zambezi and sunset river boat cruises, to name a few.
In 2020 Batoka Hospitality acquired 100% ownership of the former Zambezi Sands River Camp and its sister attraction, the Gorges Lodge. Sustainability and local employment are at the heart of the resort's mission, enabling guests to experience authentic African culture and hospitality with as little environmental harm as possible.
The group's Tesse Fund is financed by 10% of the revenue from each guest's stay. The fund's purpose is for staff members within the Batoka Hospitality family to develop projects that benefit their local community.  
ALSO READ: Reluctance to connection: Eugene Levy's journey at Kruger National Park
Follow us on social media for more travel news, inspiration, and guides. You can also tag us to be featured. 
TikTok | Instagram | Facebook | Twitter